Should I book my wedding on a Sunday?
Courtesy of I Just Said Yes
If you have your heart set on a certain month in which to be married, be sure to start looking at venues early and getting some available dates because reception centres, country clubs, restaurants and wineries fill up fast.  If there is one venue that has always been your dream but offers no available Saturday dates, then you may just have to choose a Sunday night.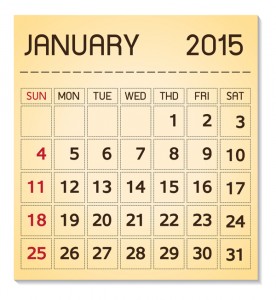 Booking a wedding on the traditional 'day of rest' has long been a taboo but it is clear that Sunday weddings are becoming more popular than ever.  More and more brides are choosing Sundays, especially if the day is followed by a holiday.  Traditionally, many people do not work on Sundays, so you can select anytime for the reception.  Some couples like to do a day luncheon or an evening reception.  Many brides send out a save-the-date card so the guests can be aware of the wedding far in advance and make the appropriate arrangements.
Ideally, having the ceremony and reception at the same location is more practical.  You can do an early ceremony around 2PM, followed by appetizers and cocktails with dinner served around 4:00.   The day will not be exhaustingly long for the bride and the best part is, and you also won't have to worry about what to do with the out-of -town guests in between the ceremony and reception.
Another great reason to book on a Sunday could be the prices.  Many vendors may give you a discount, as it will not be on a Saturday night.  A neat tip is to try and find out if there is a wedding booked on the Saturday night before your Sunday wedding.  If there is, find out who the decorator is and you might be able to "piggyback" – see if you can use any of the same decor.  The costs are less because of decreased take-down and set-up time, and I've seen this done many times.
The venue you select may also provide discounted meals or rentals for a Sunday booking.  Don't be afraid to ask this question when you book.  You don't need to have a late dinner worrying that guests may have to go to work the next day.  Everyone was given an invitation so they have had plenty notice of the wedding date  and some may have made adjustments to their schedules already.
So do not be afraid to book a Sunday wedding! It is becoming a common trend and the advantages could be greater than you think.