By Genevieve Pelletier
Photos: The Grilled Cheeserie by Jade Racicot,  The Angry Dragonz by Bonnie
Anyone who knows me knows I love street food. It doesn't matter if it's a hotdog stand in front of Parliament Hill, or a food truck at a music festival. I love them all. So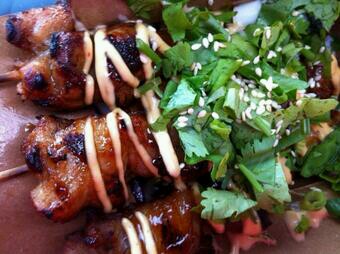 I was ecstatic when I heard more and more couples were choosing to have food trucks cater their weddings. New car from Oprah kind of excited. Food Truck catering can be an affordable and fun alternative for a midnight buffet, or the perfect option for a mid-day lunch reception. If you're looking to make your wedding more memorable, a food truck is a great way to showcase your personality, and celebrate some of Ottawa's local cuisine.
Ottawa has some incredible food truck options available, so all you have to do is decided what food you love. Do you love Mexican food? The food truck Bonita's Cantina  (613 314-9595) offers salads, tacos, taquitos, quesadillas, chips and salsa. They also have many vegetarian, vegan and gluten-free options.
Mexican not your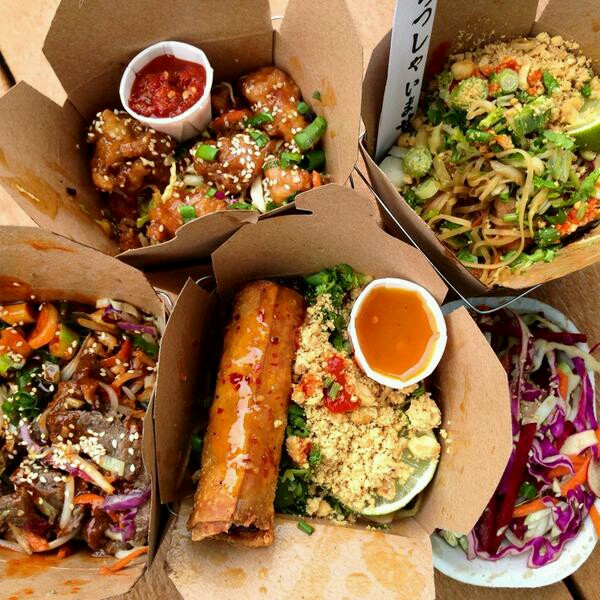 thing? How about Asian fusion? Angry Dragonz (613 265-1419) offers an incredibly tasty menu. They would be more than happy to help you personalize your meal. They believe people are looking for something more relaxed, and casual. They can even help couples organize a group of trucks together, which is great for couples who are looking for variety. It's important to remember these trucks are run by people who live and work in your community. They want to help you get the best experience, and are more than willing to help to answer any questions or make adjustments for dietary needs. After all, we are all neighbours.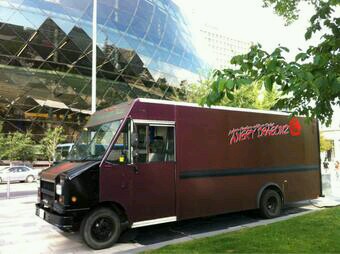 There is one food truck in Ottawa I always get excited to see at events. Catering their first wedding at the Cube Gallery on Wellington Street, Golden Fries (613 276-6583) have been providing delicious food at Ottawa weddings since that day in 2011. In 2013 they began operating a second concept called The Grilled Cheeserie at festivals all over the city. This truck holds my heart. The idea that I can get a variety of grilled cheeses and amazing poutine at the same time, is a true love story. There is something comforting about a grilled cheese sandwich. It's something your guests will never expect, but likely love. The Grilled Cheeserie has catered over 100 weddings and for good reason. They make some truly tasty food and provide multiple menu packages to suit any taste or budget. Plus these people do grilled cheese right. This truck will have your guests talking about how amazing your reception was. It could even make people forget that you were late to the ceremony, and about your great aunt dancing on the table after the open bar.

Always check with your venue, and city bylaws to confirm the truck can set up at your event. It would be a nasty surprise to find out on the day of your wedding they cannot park closer then 6 kilometres away.
When trying to decide if a food truck is right for you, consider the following: if you were a guests at your wedding, would you rather have cold sandwiches at the midnight buffet, or hot delicious tacos ? This girl says bring on the Tacos!