Personalization of your wedding is continuing as a strong trend. How the bride and groom set up their "Head Table" says a lot about their personality. The head table can be a key element in your decor plans.
It is reminiscent of the King's table during a feast. The bride and groom sit at a designated table during the dinner as a place of honor and focus. Typically a boy/girl alternation is used starting with the Best Man and Maid of Honor.
However, in today's wedding receptions – the traditional gives way to the personal. Brides and grooms have other options for a head table.
Double Decker Table: Some weddings have huge bridal and groomal parties. One table may not fit the room. So you have have two head tables stacked on platforms.
Sweetheart Table: A special table set just for the bride and groom. The wedding parties are dispersed with other guests. It is also a great idea if there are small children that need to be with their parents for the meal. Then it becomes a family table.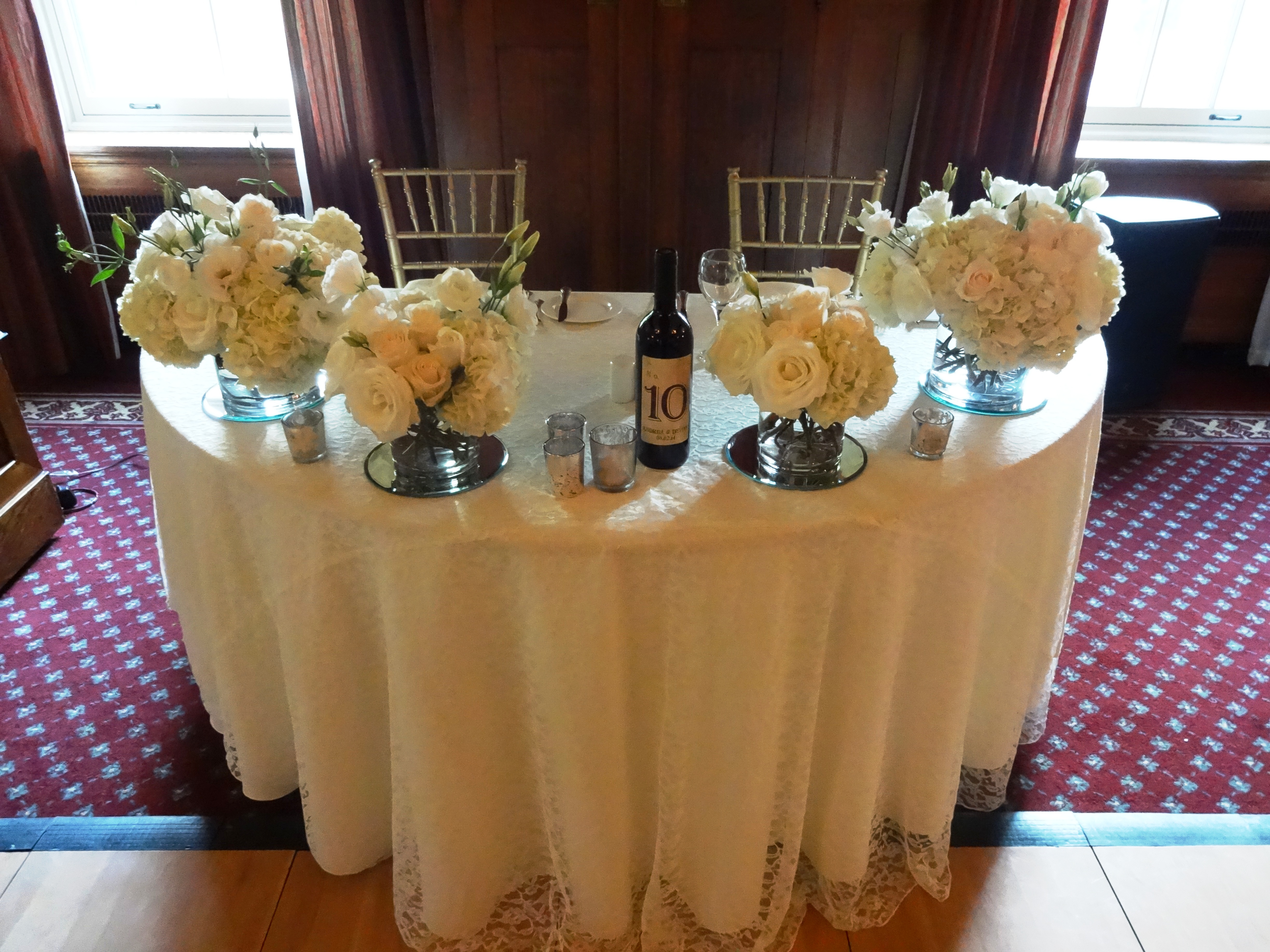 No Table: I am seeing more couples choosing to sit among their guests. There is no special table. Maybe a couple of designated chairs – but that is it. This is believed to be a more casual and intimate seating arrangement.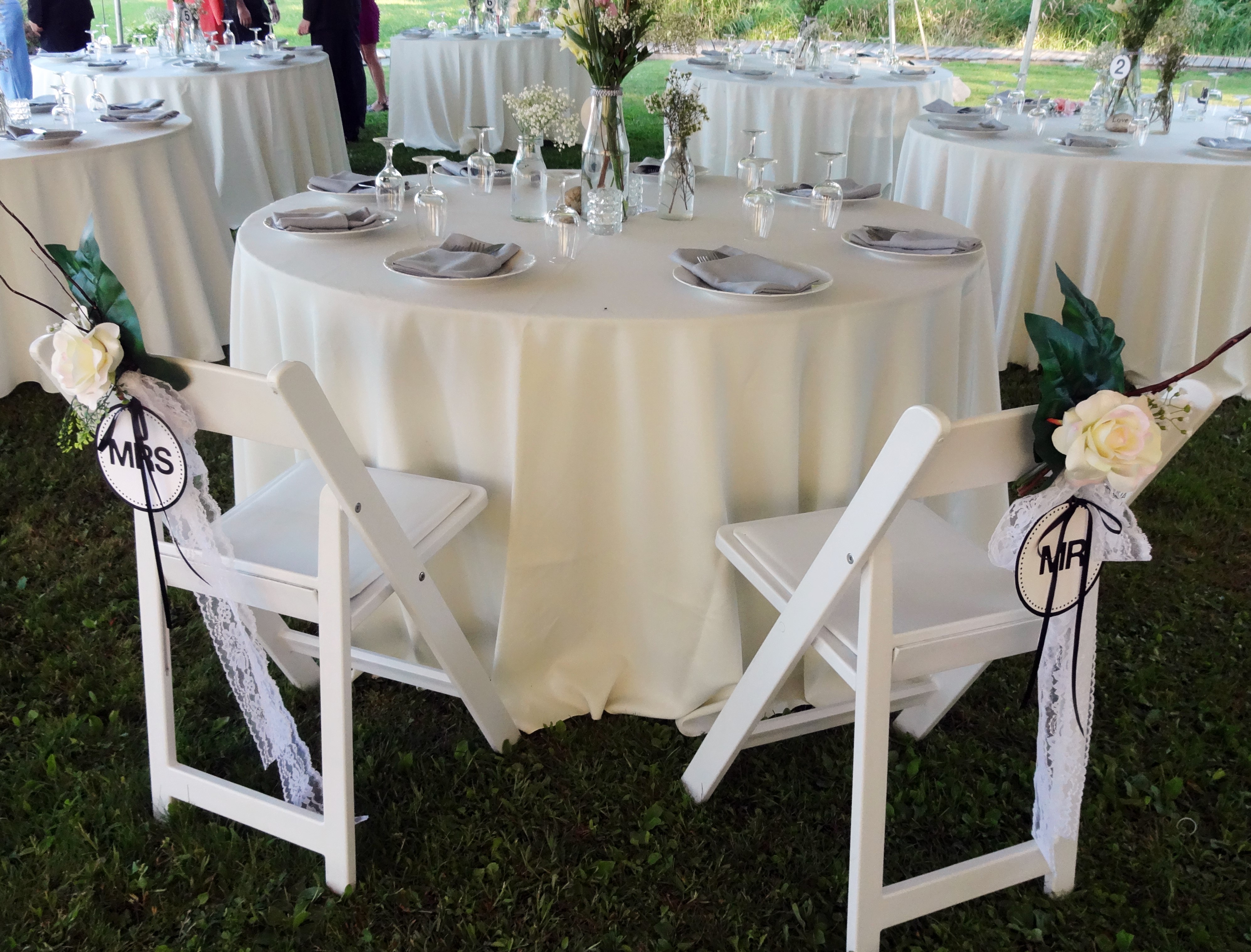 Whatever the couple choose, it is a key decision in the reception decor. Where the bride and groom sit can set the tone for the celebration… from formal traditional to casual.