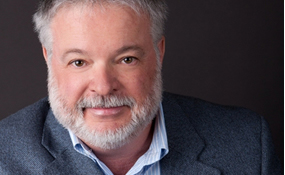 By Rev. Alan Viau
A guerrilla wedding is when a couple chooses a location without making a reservation to hold a wedding ceremony. There is no band or open bar. All that's needed is the bride, groom, two witnesses and someone who is legally recognized to perform weddings. From there, the wedding can be held anywhere… if you follow these four rules.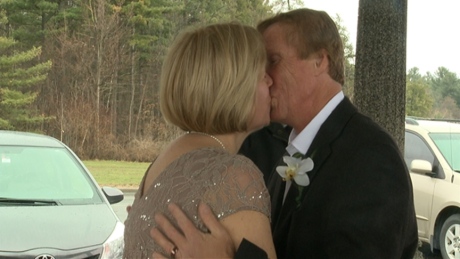 Courtesy CBC-TV
The inspiration for a guerrilla wedding comes partly from the movie The Vow, where Channing Tatum and Rachel McAdams hold a wedding ceremony at the Chicago Art Institute before being chased out by security. Since then many weddings are being surreptitiously held in various locations. Reports of weddings occurring in parks, gardens, restaurants, museums and mid-way rides can be found in abundance on the internet.
I recently performed a guerrilla wedding for a bride and groom that was aired on CBC-TV. It got lots of positive coverage. It was especially poignant that the couple was in their 50's. This was not a young impetuous bride and groom. People generally thought it was a sweet and romantic thing to do.
I also started noticing a variety of negative opinions being voiced. Comments ranged, some saying the couple were rude in just showing up and that it was not right that they didn't pay for the venue. These comments were balanced with a suggestion that the guerrilla wedding, as reported, was no more intrusive than when a photographer takes a wedding out for a photo shoot.
In my mind there are four elements for a successful guerrilla wedding.
Choose the right spot. I highly encourage using what is recognized as a public space. If you are on a privately owned location, you may be trespassing. Doing it in a Museum without permission may be enticing, but if you are found out, you may be run out. Your ceremony may be cut off – unfinished.
Keep it Small. A successful guerrilla wedding has very few people. Any more than 10 people starts to garner attention.
Make it Quick. In planning for the ceremony, you need to consider the time element. The longer you are there, the better chance of being noticed. The ones I perform do not go over 15 minutes. Make sure everyone is there on time so there is no lingering crowd.
You Get What You Get. With a guerrilla wedding, you have no time to decorate the location. You must take it as-is. The wedding I did for the CBC TV news clip was a cold rainy April day. There will be other people gawking at you because it is unusual to have a public wedding.
Choosing to have a guerrilla wedding can be a lot of fun if planned properly. It can be an adventurous beginning of your new journey as a married couple.