9 Sneaky Ways to Save Money on Your Wedding Day
By: Anastasia Marie, CEO and Creative Director of Anastasia Marie Wedding and Lifestyle PR
I know the feeling. You've found the partner of your dreams and you're all set to walk down the aisle. You can hear your band playing, smell the sweet scent of your custom floral arrangements and can taste the sweet icing of your wedding cake. You're all set to book your wedding vendors!
Then, at your first appointment, just as you're ready to sign on the dotted line – CHA CHING! – you see the price. It's true that planning a wedding, and all that goes with it, is an expensive venture. Here are some tips to plan to perfect day, without breaking the bank.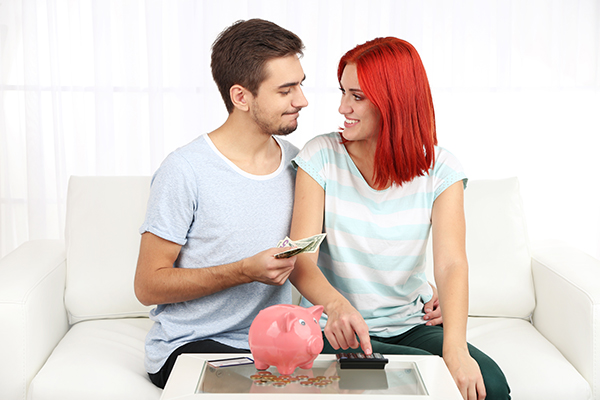 9 Sneaky Ways to Save Money on Your Wedding Day
1. For high quality floral arrangements at a reasonable price, visit your local grocery store.
Grocery stores aren't the first place people think of when then think of wedding floral arrangements. Surprisingly, many big name grocery stores offer custom floral arranging services for large events such as weddings. The bonus? Flowers purchased at big box grocery stores are purchased at cost, which makes the price of arrangements much cheaper than those purchased at traditional florists. Ask your grocery store retailer for their floral "book". Grocery stores almost always carry a book that includes floral arrangement examples with their accompanying prices. Choose flowers that are in season and save!
2. Print your own invitations.
If you're a couple looking to save money, you will want to avoid paper studio costs. With specialized printing services such as embossing, raised ink and meticulous details such as lace, jewels and studding, paper studios can be very expensive, especially if you are inviting a large number of guests.
If you're interested in professional looking, custom invitations that rate high on design, consider purchasing ready-made invitations that you can print yourself. For example, Anastasia Marie offers custom wedding invitations that can be printed at Vista Print or a local print shop of your choosing. You get all of the design features you're looking for without having to pay the heavy printing fees of traditional paper shops. Money saved.
3. Buy an "off the rack" wedding dress.
If you're lucky enough to be a standard wedding size, purchasing a wedding dress off the rack is your best bet to save money. Quite often, bridal stores will purge their off-season or last year wedding dress models in order to prepare for a new wedding season. This means steep discounts on old models and even steeper discounts on wedding dresses that have been previously tried on. I know of one bride who purchased her wedding dress for two hundred dollars this way! One word of caution: if you choose to purchase an off the rack dress, be sure to look closely for flaws including wear and tear that may have accumulated as a result of being taken on and off so many times. Find a flaw? Ask the store manager for an additional discount; a seamstress can easily fix many small tears after purchase.
4. Purchase a "regular dress" and use it as a bridesmaid dress.
Bridesmaid dresses are expensive! Save your maids some money by purchasing their dresses at a regular clothing store or online. Many bridesmaid dresses are overpriced simply due to the fact that they are featured in a specialty store. Copy the classic looks available in traditional bridal stores by looking for simple lines and colours. Modcloth is an especially good choice for finding dresses that can easily be passed off as bridesmaid dresses – and are priced at a fraction of the cost.
5. Get married on an "off day".
Saturday's are traditionally the most popular day to get married. This is because friends and family are more likely to be available on this day. However, if you're friends and family are like those of many couples, they will show up no matter what day your wedding falls on.
Due to the fact that Saturday's are the first days to book up at venues, venues often clamor to get bookings on alternate days. This means that you can save a lot of money if you book your wedding on a Friday or Sunday (or any other day). In addition, as a thank you for booking on an "off day", many venues will throw in extra discounts in the form of hotel rooms, tent bookings etc. I know brides that have saved a couple of thousand dollars this way!
5. Book a DJ or play your own music.
While bands are beautiful, they are often more expensive than booking a DJ. Plus, when it comes down to it, your guests are going to remember the fun they had at your wedding, not who played your music! If you're looking to nix the cost of playing music all together, consider using your iPod. Ask a friend to monitor the music and create a custom wedding playlist.
6. Donate to a cause instead of purchasing wedding favours.
Wedding favours can be expensive. Luckily, there are ways to say thank you to your guests without having to purchase gifts. One way is to choose a charity and make a donation on behalf of your guests. Find a charity that speaks to the values of you and your partner. Then, print out a card for each table explaining why you chose that charity and that, in lieu of favours, a portion of money has been donated on behalf of each guest in attendance. This way, you can monitor just how much money you donate. You save money while staying classy.
7. Book a destination wedding.
It may seem counter intuitive, but going away to get married can be a lot cheaper than getting married in your home town. First, by going away to get married, you automatically pair down your wedding guest list for the simple reason that not everyone will be able to make the financial or time commitment to attend.
Second, many resorts offer wedding packages that include a venue, flowers, catering, décor and an attractive honeymoon bonus that you will not be able to find at home. Check with your local travel planner to see which destinations are the most cost effective when it comes to destination weddings.
8. Spend where it counts.
There are just some wedding costs that you will not be able to get away from. By writing out a list of wedding priorities with your partner before you start planning, you can allocate funds to wedding vendors that you deem to be the most important. Are wedding memories important to you? You may want to dish out more cash to a photographer or videographer. Is wedding stress getting you down? You may see hiring a wedding planner as an important investment in your sanity. Know that allergies are going to be a problem? Hiring a quality caterer may be first and foremost on you list. By knowing exactly what your needs are before you start signing away your heard-earned cash, you will be better able to spend wisely without sacrificing quality.