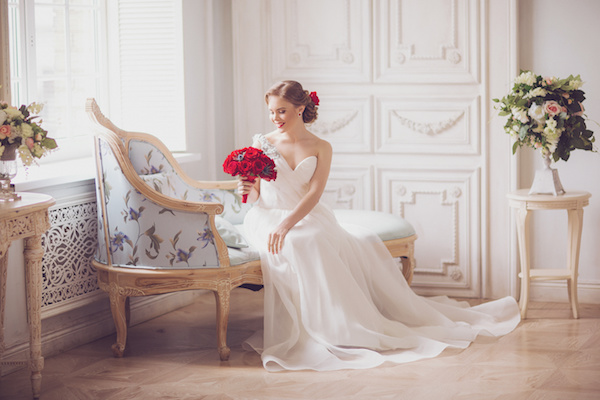 Do you love seeing red?
Are you jazzed about donning patriotic colours — red and white — for Canada Day, July 1? In honour of Canada's spectacular birthday celebration in the nation's capital this Friday, we're offering you some inspiration for your own big celebration, courtesy of the colour red.
Bold and eye-catching, red is a primary colour with lots of different hues in its spectrum, from burnt orange, pinkish red and burgundy to scarlet and cinnamon (brownish red). Its shades can be cool, with blue tones, or warm, with gold tones. And, as Wikipedia notes, Since red is the color of blood, it has historically been associated with sacrifice, danger and courage. Modern surveys in the United States and Europe show red is also the color most commonly associated with heat, activity, passion, sexuality, anger, love and joy. In China and many other Asian countries it is the color of happiness.[5]"
You can give your wedding day look some extra polish and shine with a mani-pedi in a beautiful shade of red.  British Vogue recommends Dior's Rouge 999, Rimmel 60 Seconds Super Shine in Double Decker Red, Russian Roulette by Essie and others.
Red shoes? Why not? But you're better off and more fashionable if you skip the tights and let your bright red pedi shine through those peep toes.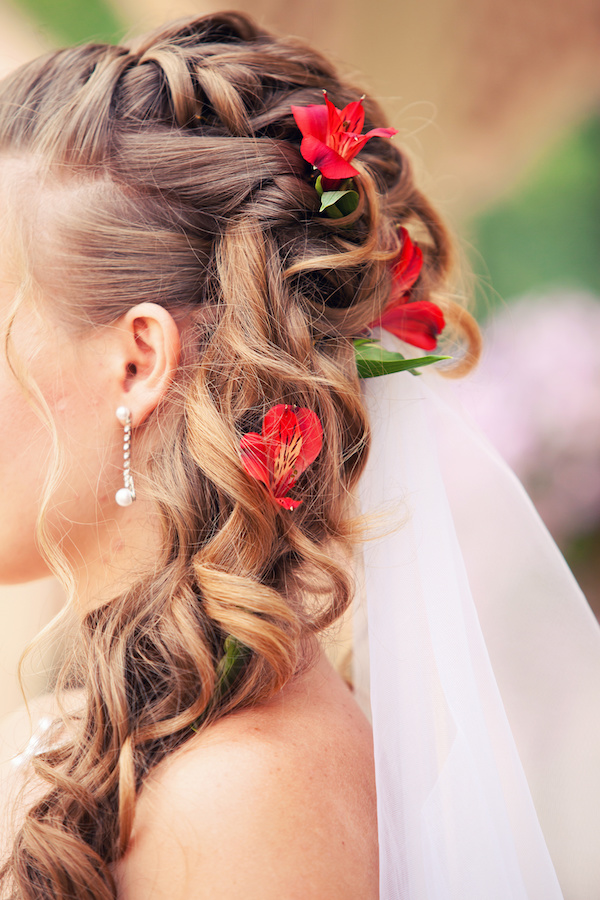 Fresh, exotic red blooms in your hair can be soft, romantic and super pretty. Be sure they're properly affixed to your hairdo and also that they're properly prepared so that they don't wilt before the reception even starts.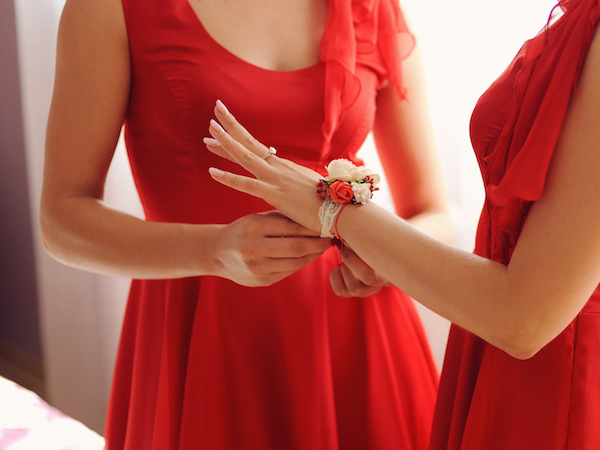 Red bridesmaid dresses can be very attractive and flattering. Pick the shade and style carefully and you'll have a winner your besties will want to wear even after your big day.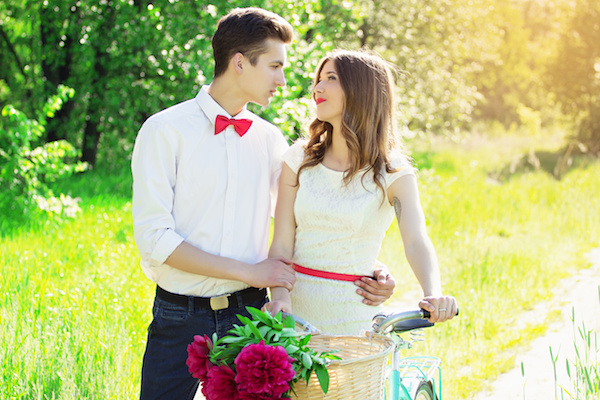 If you're planning a ultra casual, hip affair, consider a red bowtie and/or waistband to go with a fresh arrangement of red blossoms. And how about that red lipstick? You can get it to perfectly match your mani-pedi.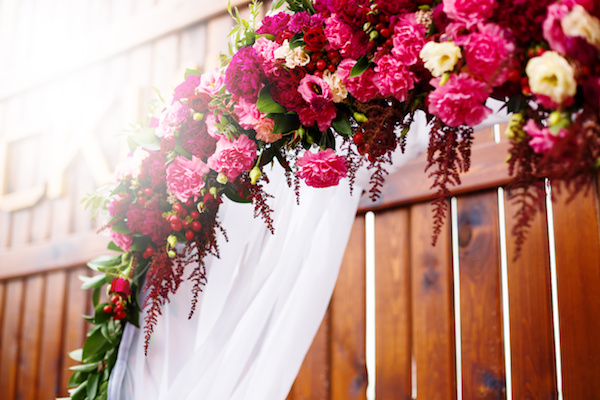 You can also easily incorporate shades of red into your wedding decor to create a look that's whimsical and romantic, bold and chic or classic and elegant. It's a versatile colour that's easy to use to create a memorable wedding style statement.