The local park may seem like an attractive place for your wedding ceremony. There is nothing better than being out in nature to celebrate your union. However, a public venue is full of surprises. You just need to be flexible about it.
You have seen in many of my posts and pictures that the Rockcliffe Park Pavilion is a popular place.  I've performed scores of weddings there over the years. This venue is a public space. You never quite know what will be there when you arrive. Although the couple will have booked the pavilion with the National Capital Commission, they can't control what else is going on in the park.
Let's take as an example, Corinne and Stewart's wedding.  It was a beautiful Friday morning. The wedding was scheduled for 11am and it was perfect weather.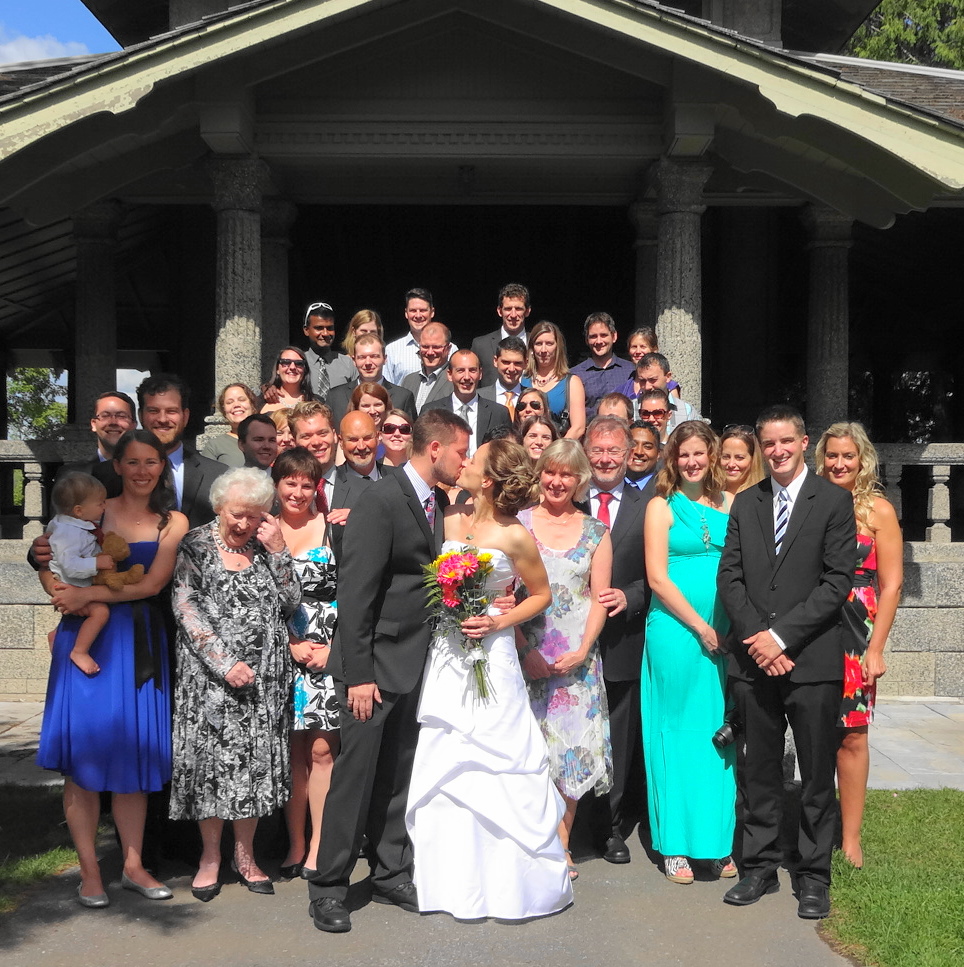 They reserved the pavilion through the National Capital Commission for three hours. Unfortunately, there is no posting at the pavilion to let the public know about the bookings. When Stewart arrived he had to ask an ad hoc yoga practice of senior ladies to leave the space so he could set up the chairs.
While getting ready to start, a tour bus went by and loud motor boats could be heard in the Ottawa River below.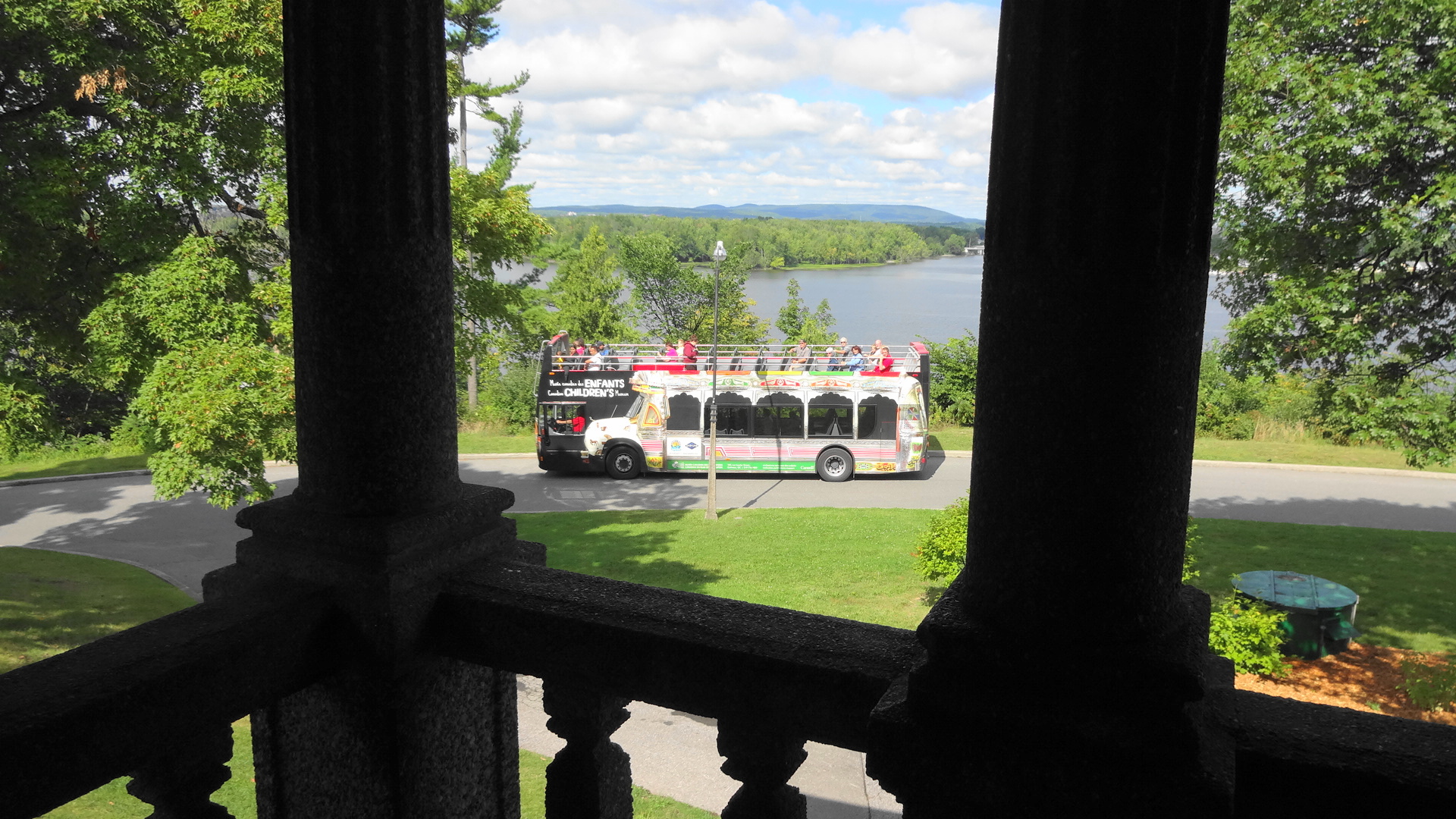 A Mom & Tot exercise class was in progress near the pavilion. I could hear "4 more… 3 more… 2 more…"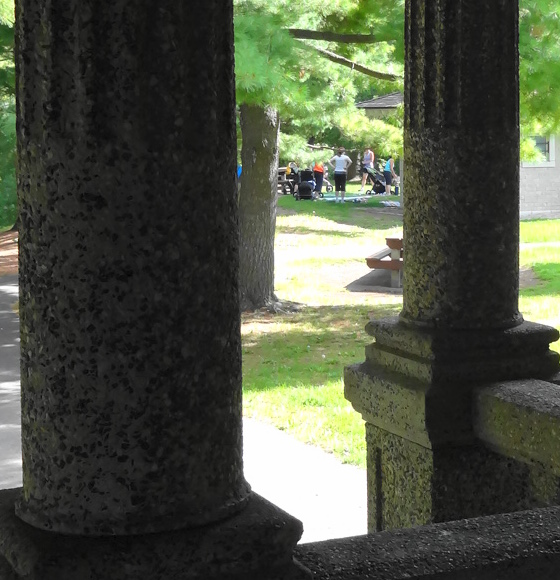 Parking can be an issue. With all the goings on at the park, your guests are not guaranteed to find parking near your event. The guests were dropped off. Additional parking at the pavilion is a good five minute walk away.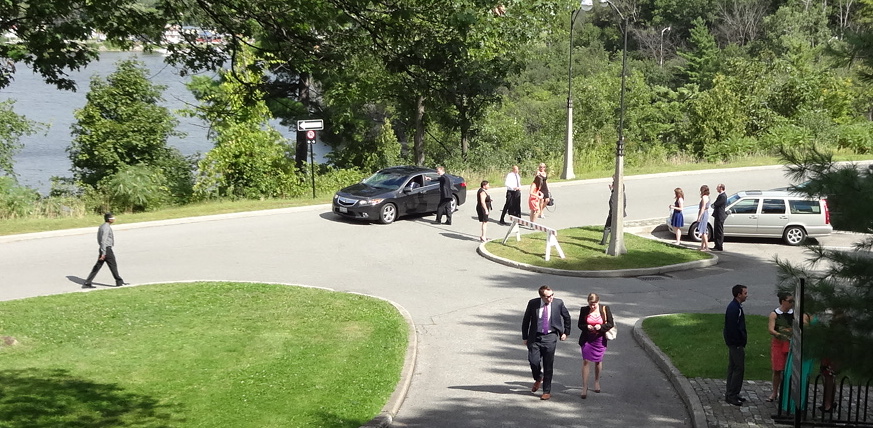 Corinne arrived. Her parents wanted a few pictures. In public, a bride is something special to behold and you need to be prepared for people to gawk at you.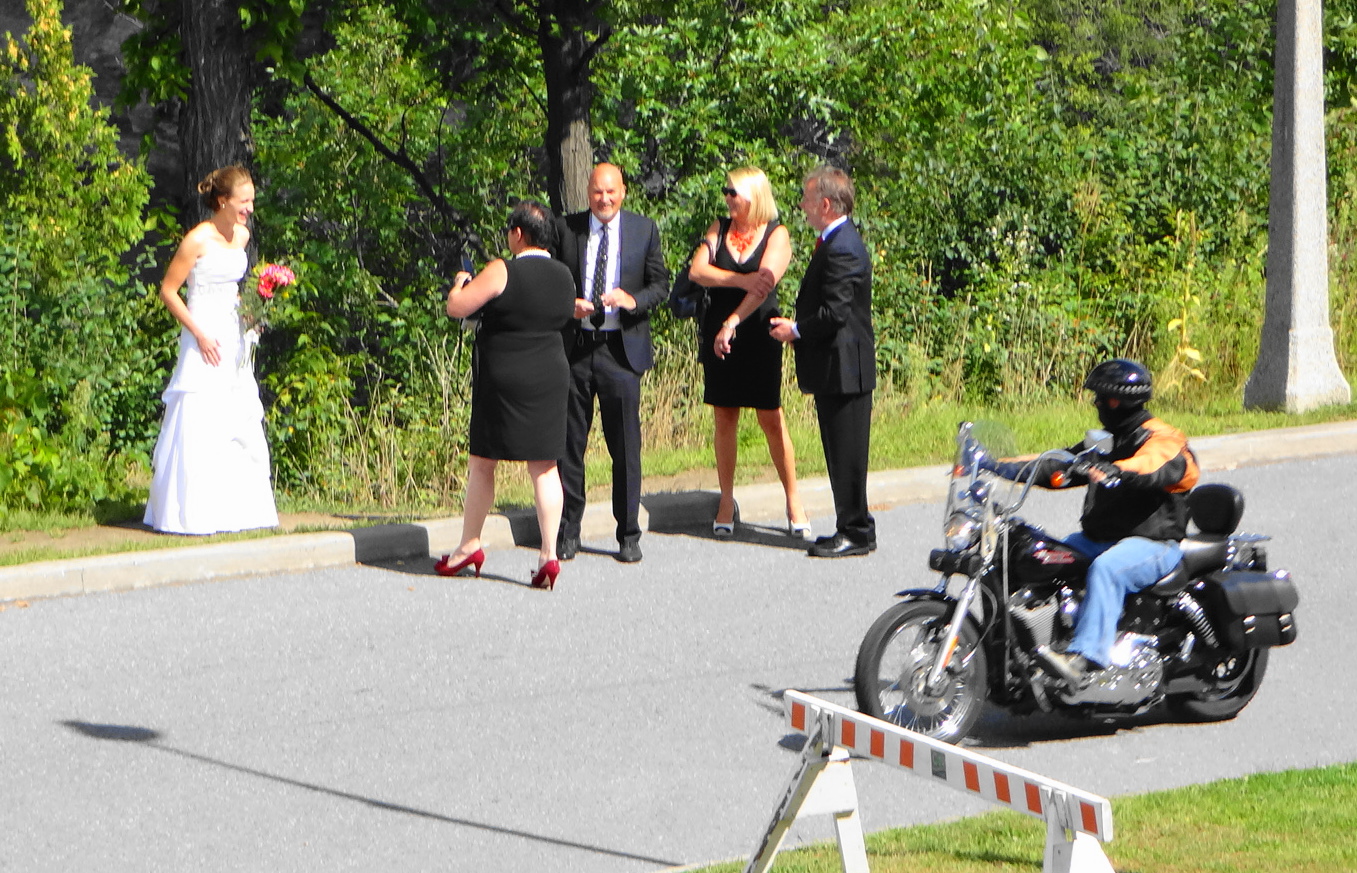 When you have a wedding in a public space, you must be prepared to be relaxed about distractions. I can tell you that with all these distractions, the wedding went off with out a hitch. Well there was one, Corinne and Stewart did get hitched.