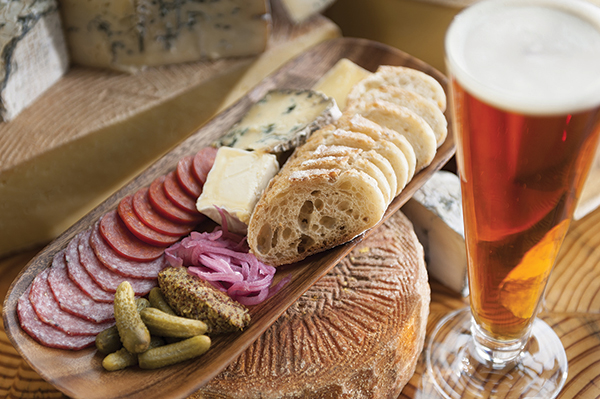 A simple guide to beer and food pairings
For thousands of years, beer has been inextricably connected to food. The distinct qualities and ingredients of beer can intensify, complement and create endless food-pairing possibilities.
The low alcohol percentage in beer complements food rather than overpowering delicate or complex flavours. The alcohol breaks down fats and oils and helps cleanse the palate. Caramelization and browning during the beer-making process create many sweet and savoury flavours making beer perfect to pair with food. While wine and cheese parties might be the norm, try hosting a beer tasting party for the beer lovers in your circle.
Here are a few pairing tips from Rickards:
• Wheat beers  –  pair nicely with protein like seafood and butter-based sauces. Rich cheeses like Havarti can bring out the beer's fruity and herbal notes.
• German-style pilsners – pair nicely with poultry, sautéed foods and cream sauces. This type of beer has a balance of softness and punchiness so it won't overwhelm delicate flavours.
• Irish-style ales – pair well with pork and tomato sauces, due to the sweetness of the malt. Serve this toasted malty flavoured ale with nutty and smoky cheeses like gouda or aged cheddar.
www.newscanada.com