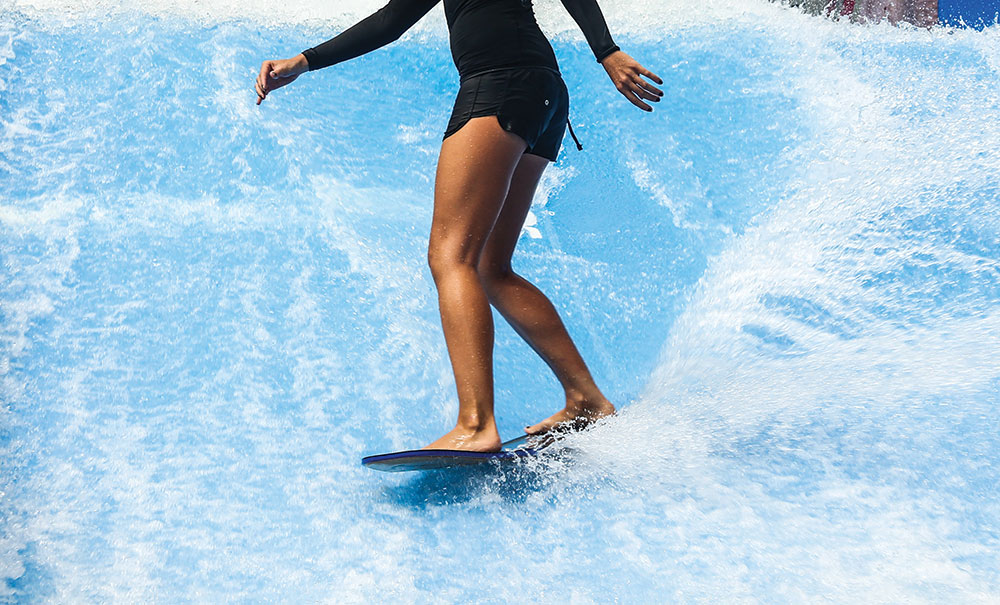 Laval, Quebec is an adventure destination.
Story and photos by Sherri Telenko
Admittedly, "bucket list" travel is a bit cliché now, but sometimes you've got to make a list anyway. What do you want to experience? Flying a plane? Skydiving? Surfing? You could research all of the world's places to indulge your inner adventure jetsetter.
Or you can do all those things during a weekend in one place: Laval, Quebec.
That's right, Laval. The quiet suburb of Montreal has come into its own as an easy adventure destination thanks to the addition of several clever entrepreneurial endeavours, along with CF Carrefour Laval, one of North America's largest malls. CF Carrefour Laval is anchored by the trendy, Quebec-based Simons department store and across the street from the centrally located Hilton Montreal/Laval.
Granted, shopping is not an adrenaline rush for everyone, so here are the Laval adventures that will get your heart pumping.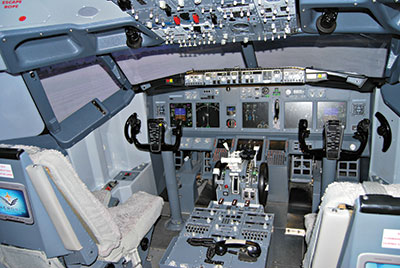 Got the Right Stuff?
Imagine yourself a maverick and climb into to a fighter jet cockpit at AeroSim Experience (1177 Autoroute 440, Suite 201). That's right, with the assistance of a professional pilot you can land a 737 at an airport of your choice, then switch stations and try your skills behind the controls of a Fighting Falcon F16 jet.
AeroSim Experience is a professional-level flight simulator fully equipped with a cockpit replica and computer-generated HD images across your windshield. With the help of a co-pilot instructor, you experience flight from takeoff to landing — and no, you can't intentionally crash. The only difference between this experience and that used to train professional pilots is that the seats don't move.
Owned by a commercial pilot, AeroSim recently added a new opportunity: The Fly Fighters Experience, expanded version. You can take control of a fighter plane and recreate military missions alone or with two crew members. Missions vary depending on experience. For instance, a 60-minute mission allows you to learn aerial acrobatics and weapons systems or, during the special party option, up to six people experience different missions for up to three hours. Be prepared; as in a real battle, there's only one winner.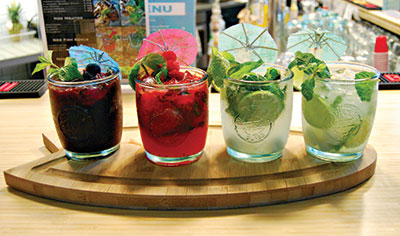 Fancy Hanging 10?
Then, ride the waves. It's true — you can attempt to surf in landlocked Laval thanks to Maeva Surf (2005 Daniel-Johnson Blvd). This indoor surfing centre specializes in teaching newbies how to balance on waves flowing over a blue tarp. Start by bodysurfing on a board over the high-pressure water flow, then, with the help of the instructor, impress your buddies by easing to your feet and hanging 10, at least for a second before you hit the water.
Full food and bar service, specializing in deep fried snacks and umbrella accented mojitos, is available and so is space for private parties. Note: Bathing suits are for sale, so you have no excuse.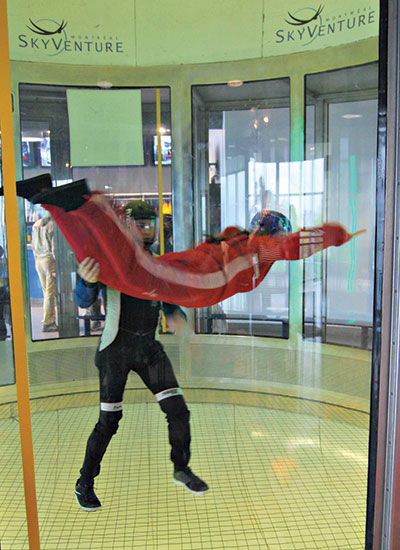 Skydiving, Anyone?
If you're disappointed you didn't get to eject from the fighter jet at AeroSim (even in simulation) then the free-fall experience at Sky Venture (2700 Ave du Cosmodome) is your solution. Zip into a full bodysuit, helmet and earplugs, and then take a parachute plunge one at a time (without a parachute) in Sky Venture's 14-foot dramatic cylindrical wind tunnel.
An instructor helps each person lean into a phenomenally powerful blast of air to feel the sensation of vertical flight. Despite what you'd think, you don't feel you're falling. The intense wind pressure against the surface of your body and outstretched arms keeps you up, and the trick is to ride the wind without twisting.
Yes, each person floats midair for two minutes twice, rotating through the group, then ends the adventure shooting straight to the top of the tunnel and down again with the instructor's help. Don't worry. There are photos.
Scaling Mountains in your Future?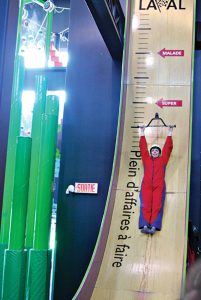 Finally, slow things down and get vertical under your own steam at Clip 'n Climb (2929 Saint Martin West Blvd). Fun for all ages, there are 36 different themed walls that allow you to ascend up to ten metres without the help of a partner. Likely, everyone has tried vertical climbing the traditional way, but at Clip 'n Climb you're on your own, thanks to floor-to-ceiling cables.
At each wall you clip into the cable system, challenge yourself to head up, then — having faith in the strength of your harness — lean back and belay down without anyone's help.
However, if you try The Orbit, you will need help — and a helmet. Again, climb into a jumpsuit, hang onto a bar, and get pulled up a vertical curved wall. Muster your courage and let go when you can't ascend any higher, then slide down the smooth wall, almost free falling. Clearly,
it's a rush.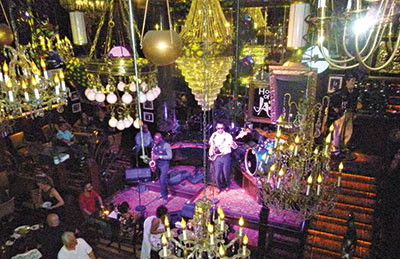 Fuel Up and Wind Down
Before you can expend this much energy you'll need to fuel up, somewhere comfortable but inviting. Fortunately, Les Enfants Terribles has expanded from Montreal to Laval. This hipster pub (with its own mixologist) takes classic Quebec cuisine to new levels. For instance, a popular brunch option is hash browns smothered in hollandaise sauce and topped with a poached egg.
Les Enfants Terribles is one of 28 restaurants at Centropolis, a circular promenade of culinary choices from steak to sushi to souvlaki; parking is always free, as it is in the rest of Laval.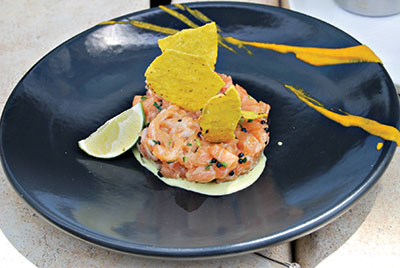 End whichever adventure you choose by getting in touch with your inner gangster — 1940s gangster — during an evening of live music at the House of Jazz. Picture an early 20th century speakeasy with nightly live jazz, blues and R&B music. The ceiling's 120 crystal chandeliers shed light on a menu of Louisiana-style grilled salmon and Cajun catfish. Then swirl a glass of bourbon, toast your weekend adventure, and start planning the next one.