By Rev. Alan Viau
The new Gezellig Dining restaurant was host to Amanda and Ali's wedding ceremony and reception. The decor transformed this modern restaurant into a romantic setting for their wedding.
We were all waiting for Ali's bride, Amanda. It was a rainy Sunday afternoon. But that didn't matter because we were all inside at the restaurant. Amanda arrived in style in a 1930's Excalibur limosine.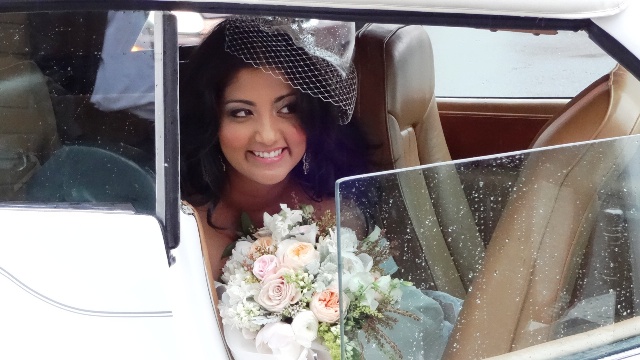 Amanda arriving. Photo by Alan Viau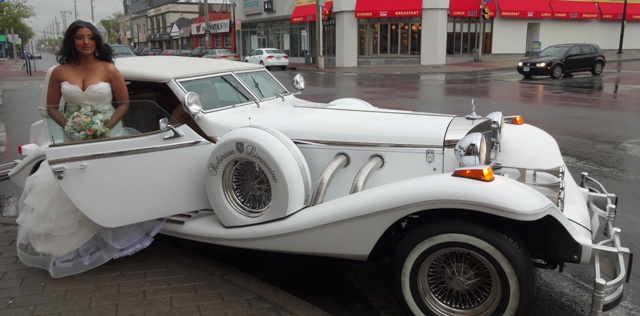 Her maid of honor and all the bridesmaids were in stunning dresses as well.

The guests were all ready for her entrance on the second floor of the restaurant. The tables were arranged to accommodate the look they wanted and allow for people to mingle.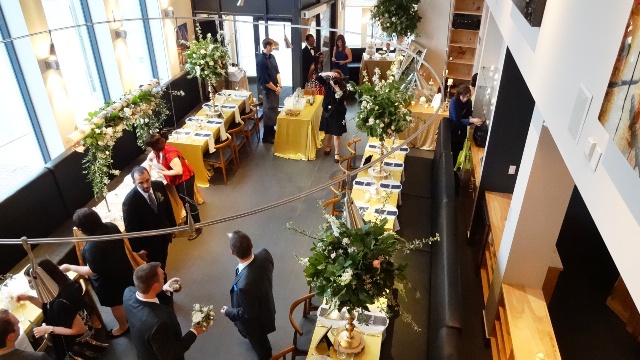 Gezellig Dining. Photo by Alan Viau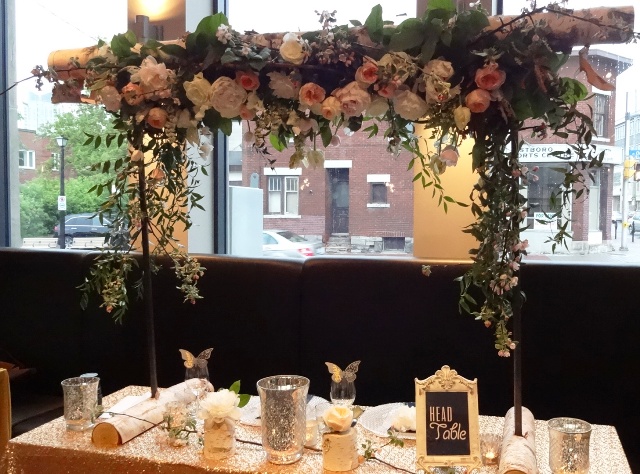 Head Table. Photo by Alan Viau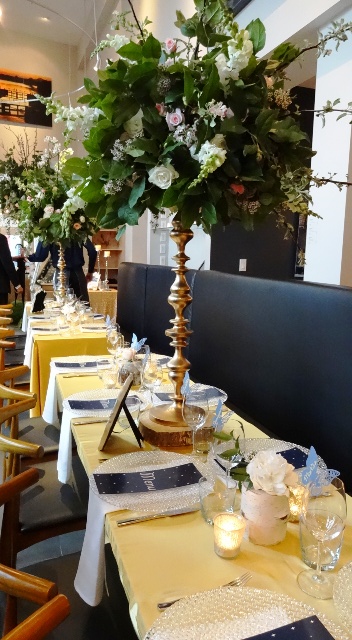 Table Decor. Photo by Alan Viau
Amanda was ready to go with her father in arms.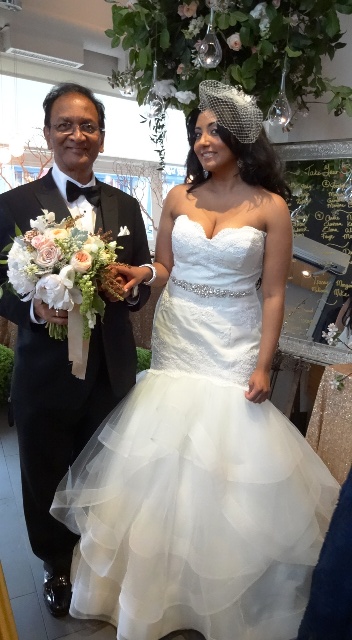 Amanda with her father. Photo by Alan Viau
She walked up the stairs to join her groom Ali for the ceremony. One of the readings was my favorite Dr. Seuss; "Oh the Places You'll Go". They exchanged their own vows where they shared some humorous bits about each other. We had a bit of a fun moment with signing the register and license. The area was too small to have a table. So Amanda signed with the register on Ali's back. Ali signed the register on his best man's back. It was the ultimate depiction of the saying "I got your back!".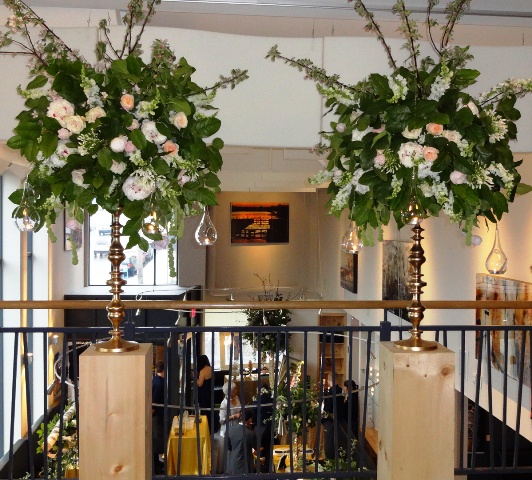 Ceremony Decor. Photo by Alan Viau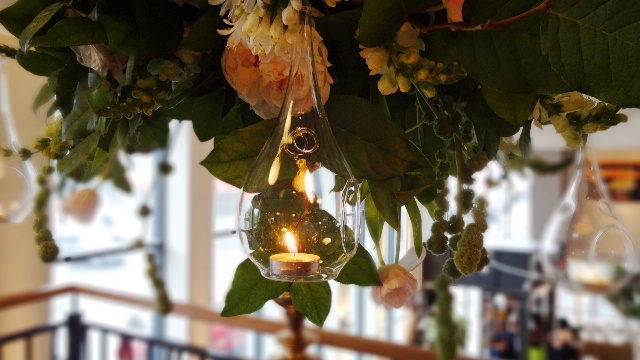 Close up of decor. Photo by Alan Viau
With great applause I declared them married. They made their way downstairs where sparkling wine was served and the party began. Congrats Amanda and Ali!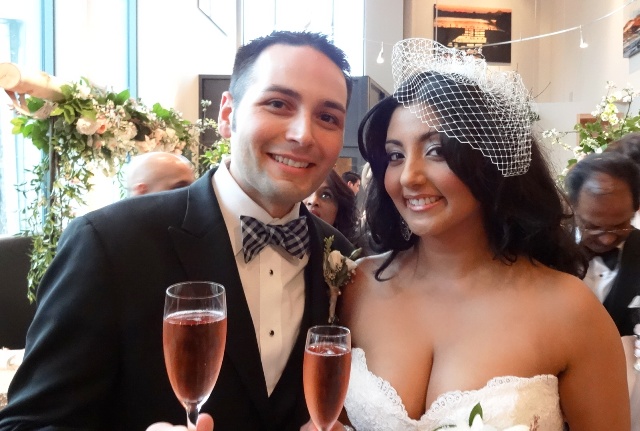 Finally married. Photo by Alan Viau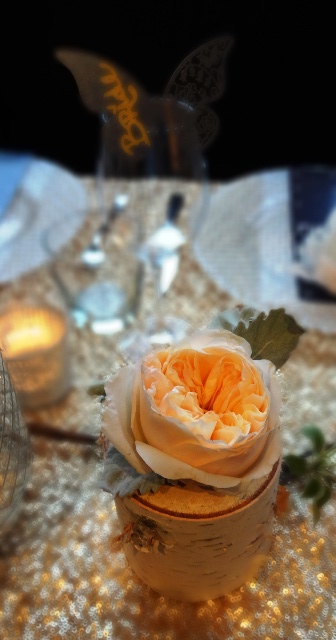 Table Decor detail. Photo by Alan Viau