By Rev. Alan Viau
It was one of those perfect days for a wedding; warm sun, mild wind and clear skies, on the banks of the Rideau Canal. Ami and Eddy were even happier to have their ceremony go off without the pirates spiriting her off.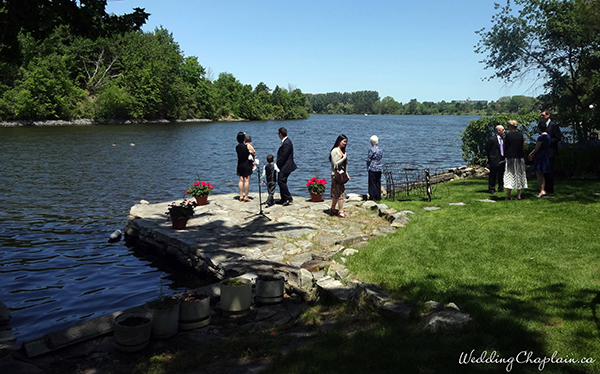 Ottawa's Rideau Canal is a UNESCO World Heritage Site It is the only canal dating from the great North American canal-building era of the early 19th century that remains operational along its original line with most of its original structures intact. It remains beautiful throughout all four seasons. It is no wonder that Ami and Eddy chose to have their wedding ceremony on its banks.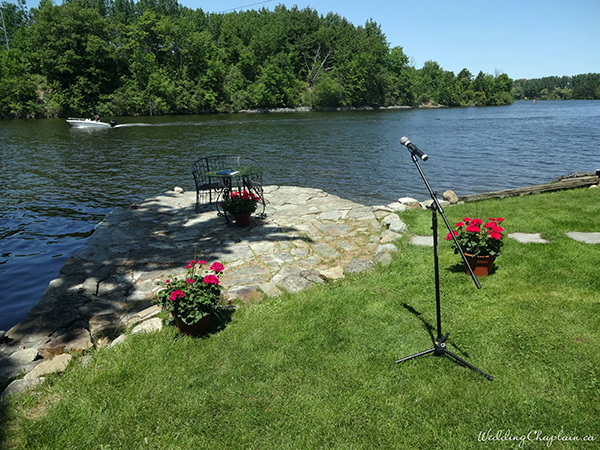 The original plan was to have the ceremony on the rock pad. However, upon seeing the location I saw two issues with that spot. The first is that it was far from the audience. Too much distance diminishes a sense of intimacy. Those located at the back of the tent would hardly see the bride and groom.
Secondly, I could see the shadows from the trees that were cast on the rock pad. Given the time of the day, I estimated that the Ami and Eddy would be in mottled shadow for the ceremony – not a great thing for photography. In consultation with them, I rearranged the ceremony to be on the grass with the signing table on the rock pad.
This way both issues were solved. Ami came down the aisle through the tent looking glorious.
And you can see how much closer we were to their guests and in the sun.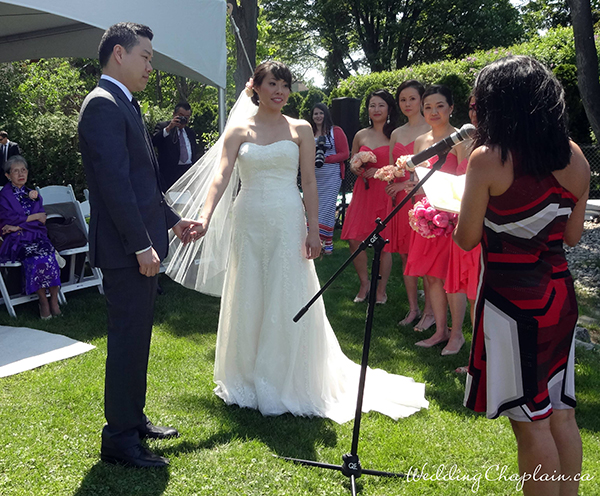 As with any outdoor wedding, there can be uncontrollable things that happen. We couldn't stop people in boats and kayaks going by enjoying the canal. The biggest distraction was the pirate ship from Pirate Adventures that rounded behind us. Pausing, I said to all, "Whew, at least the pirates didn't spirit away the bride." to great laughter.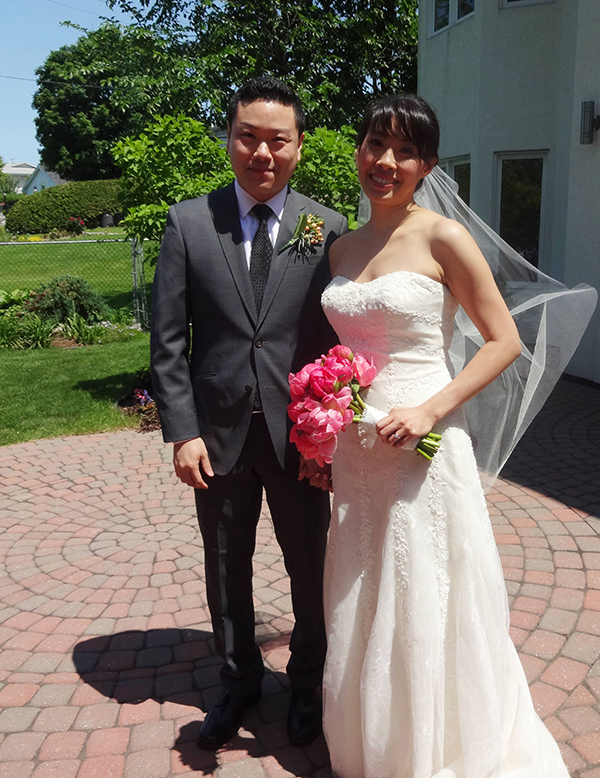 With everything completed, I declared them married with a happy and relieved couple the result. Congrats Ami and Eddy.