Le Cordon Bleu Bistro @ Signatures
Le Cordon Bleu Bistro @ Signatures has transformed itself into one of Ottawa's top bistros. It is offering its plush decor in an old logger baron's mansion as an elegant wedding venue. And the food, drinks and service are superb.
For many years, Signatures was associated with the Cordon Bleu cooking school that occupies its space. In a recent transformation, it has converted itself as a stand alone bistro – offering fabulous food and drinks prepared and served by professionals – not students of the school. Located in historic Munross mansion, just steps from the Rideau River, Le Cordon Bleu Bistro @ Signatures features elegantly appointed banquet rooms, winding staircases and crystal chandeliers, an old world venue unique to the city of Ottawa.
Over the years, I've performed wedding ceremonies there and enjoyed their fabulous menu. Le Cordon Bleu Bistro is positioning itself as an affordable location for your wedding. A wedding ceremony can be performed in the mansion's old chapel on the second floor and then you can transition to cocktails and dinner all on the site.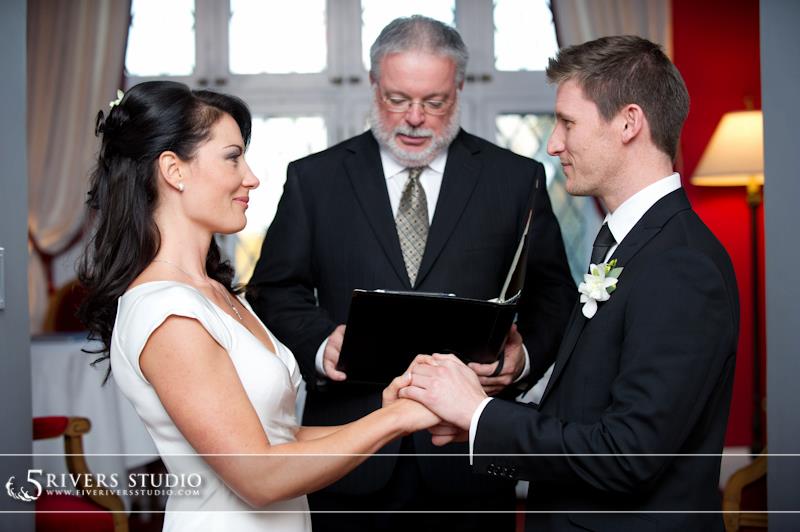 I attended a small wedding for some friends and we used a private dinning room on the second floor that can hold about 12 people.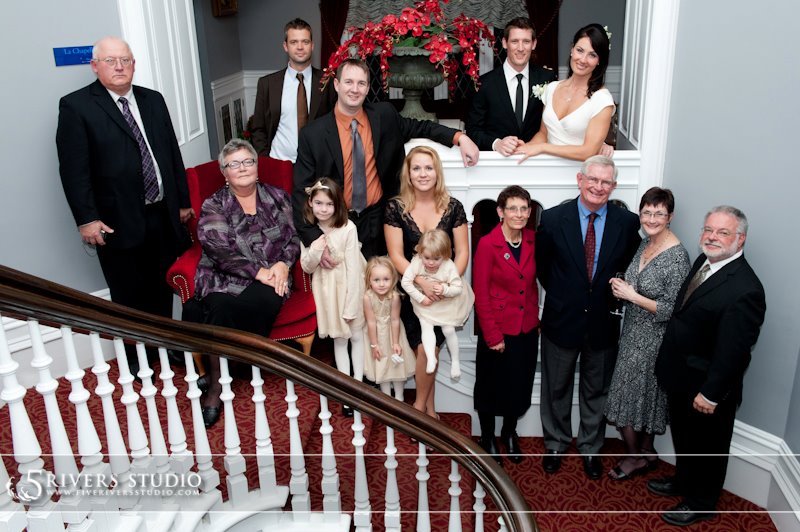 I was lucky that evening to meet with Chef Yannick Anton for a quick chat in the bar.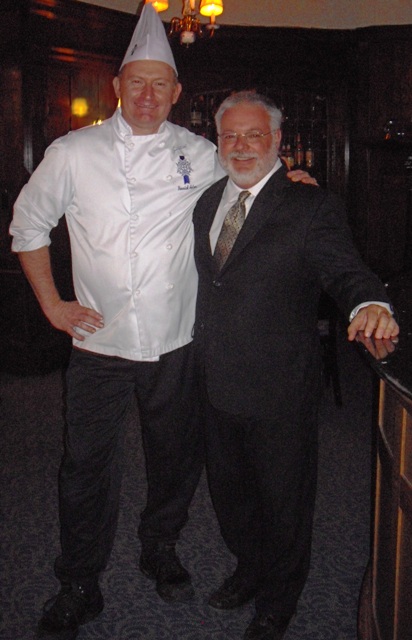 Larger weddings can be hosted. The main floor has two rooms that can hold 50 – 70 guests. There is a fabulous patio and lawn adjacent to these two main floor rooms as well. Jen Carter, Sales and Catering Officer for Le Cordon Bleu Bistro @ Signatures, explained to me that they are growing as a wedding venue. This year they are booking one wedding per weekend for the highly popular summer wedding season.
Le Cordon Bleu Bistro is opening a wine cellar soon and will be booking wine tastings. That would be an awesome event for a bachelor(ette) party. It could also be a really neat treat for a wedding.
I really like the new directions; bistro fare that is excellently prepared and served in a beautiful mansion. I am sure that many Ottawa brides and grooms will seek out Le Cordon Bleu Bistro @ Signatures for their big day.