Ask the Wedding Photographer
By Molly Hanzidiakou
Similar to the hard search to find Mr. Right, finding the perfect photographer to capture your wedding day can be a challenge.  Your check list: friendly, creative, different, innovative, handsome, charming… Oh wait, wrong qualification check list. There are many differences between one photographer and another.  As the bride and groom, you want the photographer to be passionate about your photos and wedding day.  This passion will show in their work.  Making the right decision on who captures your special day can be intimidating.  However, take your time and go with what feels right for you. Go into your meeting with the photographer prepared.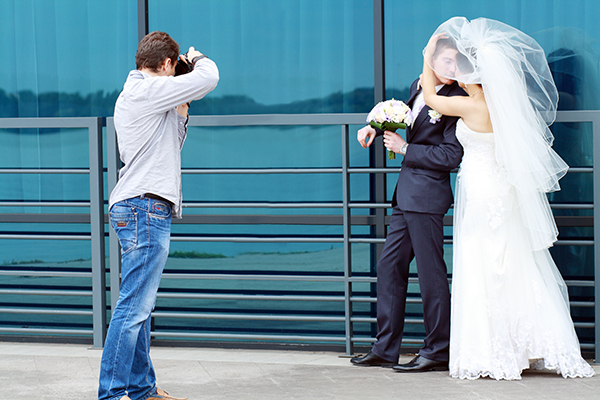 Local Ottawa photographer, Sara Jane Kiley-McDonald is on the other side of the process. She knows exactly what a couple should be asking their future photographer to help narrow down their search.  Here are some of the most important questions that should be asked by Bride and Groom:
1.  Did you take all of the photos you are portraying on your website and in your portfolio?  It's unfortunate but there have been some people that use other photographer's hard work as their own. The couple should make sure what they see is what they get.
2.  Will my photos look like the work you display?  Again, the "what you see is what you get" should be the photographers motto.
3.  What equipment do you use?  Make sure the photographer you choose uses high end equipment.  The last thing you want is your photographer showing up with a point and shoot to capture your dream wedding.
4.   If the photographer is using high end equipment make sure they are shooting in RAW format.  RAW format is the highest quality format you can shoot and the images can be manipulated more while editing.  However, make sure the images are converted to the highest quality jpg format when you receive them because RAW as it requires special programs to open the images.
5.  What do you wear?  This question is so important because you want the photographer to be professional looking. They should not stand out at your wedding or be heard when walking or moving around.
6.  Make sure you get a signed agreement from your photographer.  This is very important!
7.  Make sure you are aware of everything included in your preferred package.  The last thing you want is to find there are surprise costs after you have signed the agreement.
8.  Having a good relationship with your photographer is also important. After all, you will be spending a good part of your day with them and you need to mesh well with their personality. The photographer that you are interested in should be easy to talk to and ready to accept and answer any of your questions.