After a hot and dry summer, the fresh cool air and colors of the season are extraordinary for outdoor weddings. It lasts only a short while but is stunning.
Wow it was a hot and dry summer this year. Usually, summer outdoor weddings are surrounded with lush greenery and wonderful flowers. This year there was a drought that pretty well devastated lawns and stunted flowers. Trees were turning brown from the lack of water. There were several times when I sweat through not only my shirt but my suit jacket as well. It made for many uncomfortable weddings.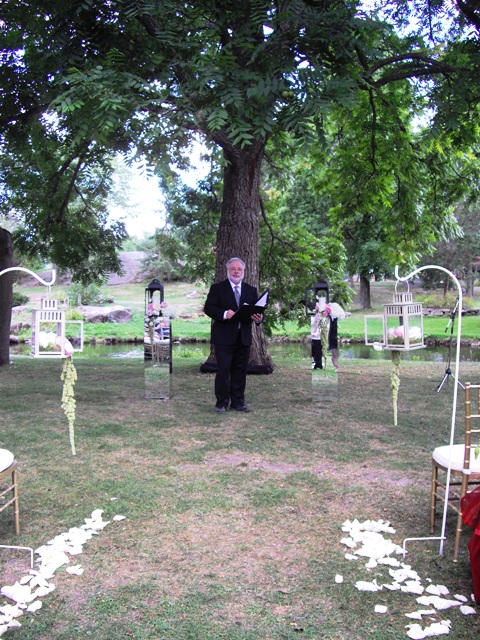 I certainly welcome the arrival of autumn with its cooler temperatures, explosion of color and lack of bugs. I just finished a wedding at the Kanata Lakes Golf and Country Club. You can see what a difference the season makes to the pallet of the wedding.
The bride and groom absolutely enjoyed the comfortable weather for the outdoor wedding ceremony. They hoped that the autumn colors would be there for them.  It made for a breathtaking picture.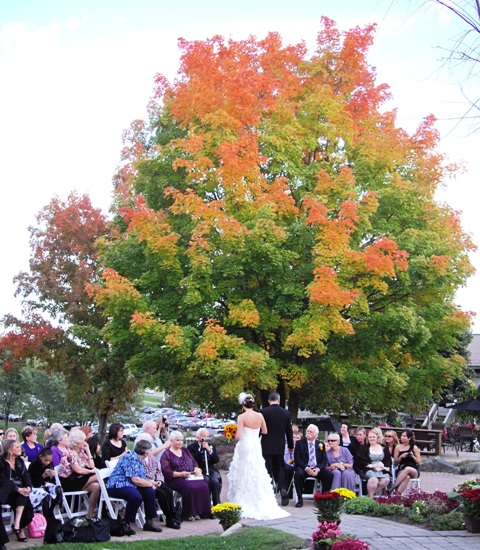 The main consideration when planning your wedding at that time of year is to be mindful of the time for sunset. You tend to lose light with the air becomes cooler quicker at this time of year. I find that in Ottawa, by mid-October late afternoon outdoor weddings are getting chilly and dark. Other than that autumn weddings are fabulous.