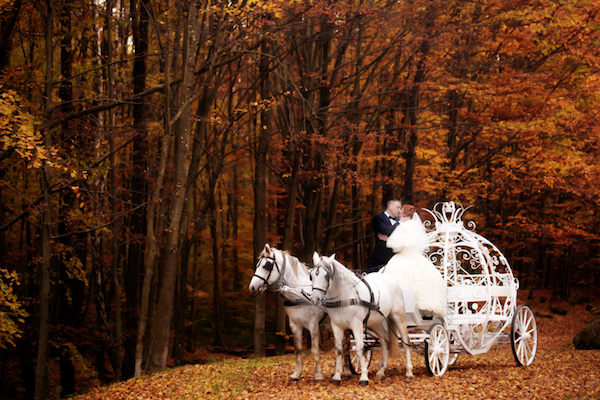 The fall is a spectacular time of year to have a wedding. The temperatures are perfect, so you won't almost melt on your big day. The jam-packed summer is over, so your celebration is apt to be the highlight of the season. The scenery is spectacular. In Ottawa at this time of year, the sky seems bluer, the grass seems greener and the trees are about to burst into vivid colour.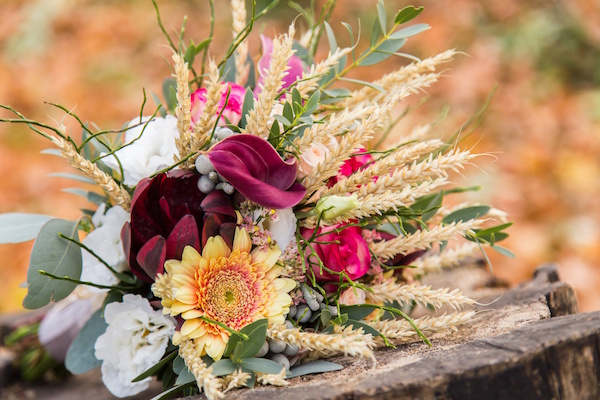 It's a great opportunity to let the time of help guide some of your style choices. Mums, pumpkins, leaves, wildflowers, apples, grapes, pinecones and gourds can all be part of the vibe, if you wish. Tiny pumpkins can be carved out for use as candles. Pumpkins and gourds can be spray painted to match your wedding colours.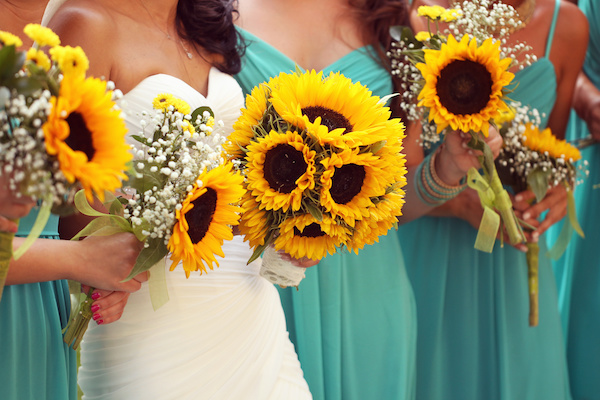 Sunflowers make spectacular bouquets, centerpieces and decor showstoppers. And they'll go with just about any colour scheme. You don't have to stick with orange, rust or red hues. With clever additions of contrasting blooms or accents, you can incorporate these autumn stars as you wish.
A fall wedding dinner menu can be absolutely amazing. The flavours of the season are rich, lush and delectable. How about pumpkin or squash soup as a first course at the dinner? Pumpkin spice lattes or mini pumpkin cheesecakes will also be popular. As will hard apple cider, or mulled apple cider for a non-alcoholic treat. And it you want to serve prime rib or chocolate, you don't have to worry about it being too heavy. Richer, heartier fare will work beautifully.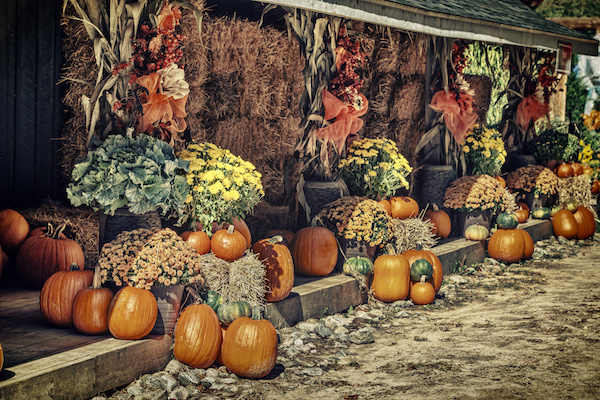 Even twine, burlap, cabbages and kale can be part of a gorgeous rustic wedding setting. Bring on the twinkly lights, hot chocolate and s'mores too. It's the perfect season for them.
And if your gown is strapless or sleeveless, it's a great excuse to wear a spectacular stole, wrap or caplet.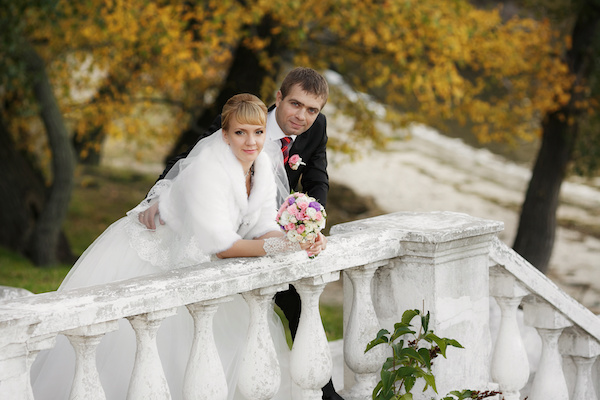 Choose a lush fabric and you'll feel like the princess you are.
You can also get creative with the wedding cake. Fall foliage and items from figs to apples can be part of a stunning design. You can opt for richer flavour, such as carrot cake, too.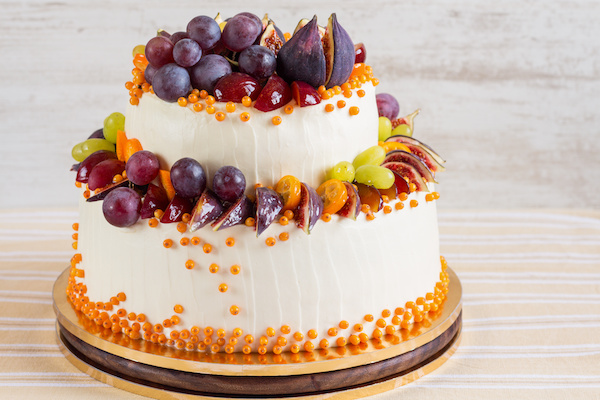 You don't have to go overboard, though. Be selective and use fall elements to blend into your overall style esthetic. After all, the day is all about you. Enjoy!