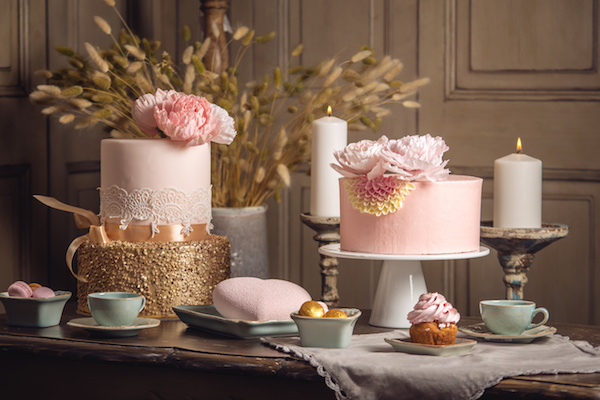 Our bridal love affair with the colour pink shows no sign of cooling down. As today's headline at wedluxe.com declares, "SAY "YES!" TO PINK GEODES." And as the text from this styled photo shoot notes, "Pink is trending this season …"
Indeed it is.
Whether you're perusing Pinterest, attending bridal shows or hunting through blogs and websites for ideas, it's clear pink's 15 minutes in the wedding spotlight has been extended indefinitely.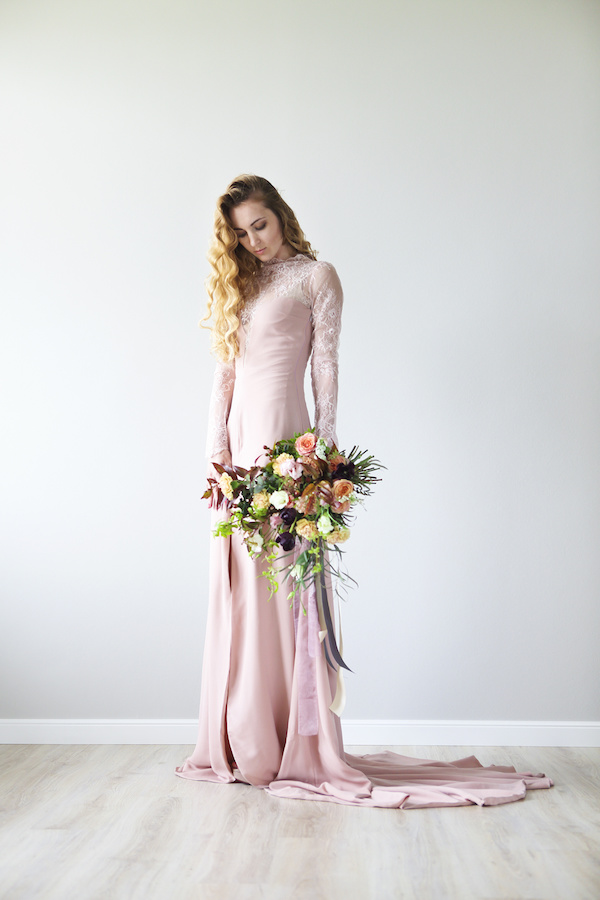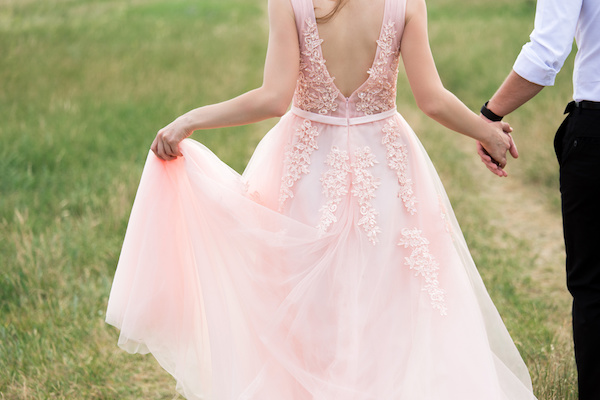 Pink dress? Just say yes!
Last year, when rose quartz and serenity (blue) were named the Pantone Colour of the Year, shades from blush to coral to deep rose were making bridal fashion and wedding style headlines. This year, pinkish hues generated the same sort of hoopla on Pinterest. "Pink is having a moment in fashion and design, and it's making it's way into the wedding world, noted the Pinterest 2017 Wedding Report. "This isn't the pink of the past – it's done in a cool new way. Searches for dusty rose weddings +255% YoY."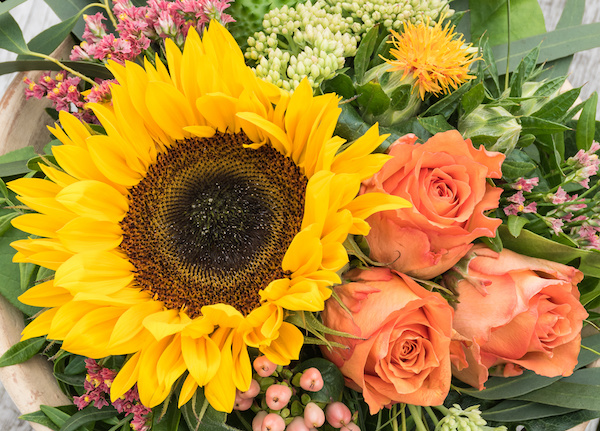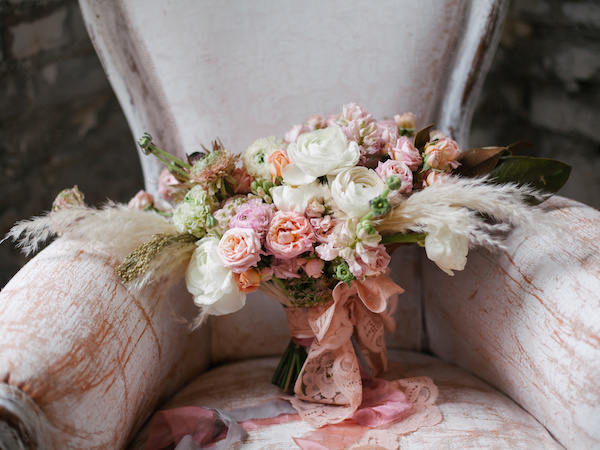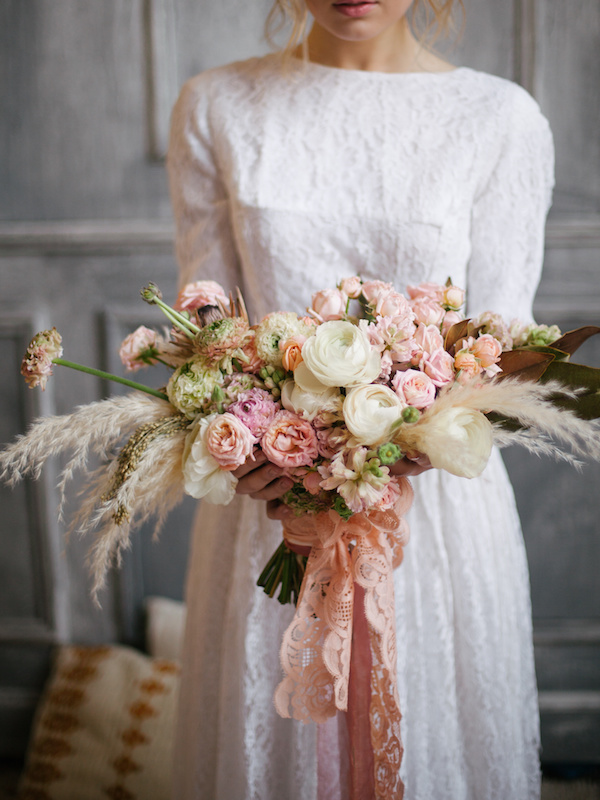 Pink in bouquets and floral arrangements? So pretty.
And even as 2017 winds down, interest in pink wedding options remains up. No wonder. It's a flattering colour at any time of year. And it complements a wide range of shades and textures, from red and sunflower yellow to birch bark and autumn leaves. Whether your accent colours are black or silver or wheat gold and amber, pink will add panache. It will also work beautifully in bouquets, whether your vibe is rustic, boho or city glam.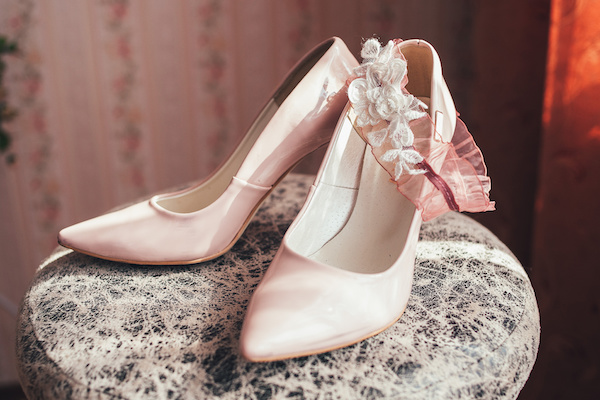 From coral bridesmaid dresses to soft pink shoes and garters, there is a hue and an option to suit your style.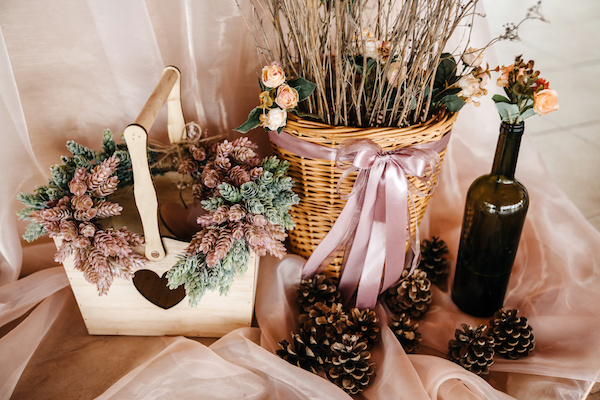 Pink can definitely enhance autumn wedding festivities. It doesn't have to be overwhelming either. Subtle pink accents can elevate your tablescapes and decor. It also pairs beautifully with natural elements, such as bales of hay and sheafs of wheat.