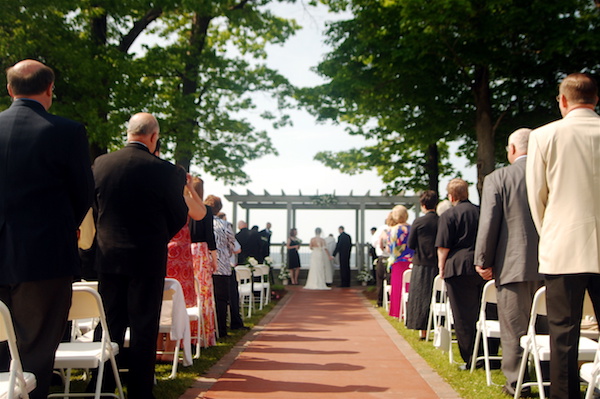 So your sister/friend/boss/neighbour/ex-girlfriend/cousin/colleague is getting married this summer? That means there's a fun — and very special — celebration ahead. Consider yourself honoured to have received an invitation.
And as your mother may have told you more than once when you were growing up: Don't forget your manners! While a lot of wedding traditions may have fallen by the wayside in recent times, wedding etiquette still counts. Being the best wedding guests means being kind, thoughtful and gracious.
In fact, there's a CBC story today, July 13, that features "dos and don'ts" from Etiquette expert John Robertson.  It includes some great advice to heed: Don't mess with the place cards at the dinner, don't bring a friend or date unless the invitation indicates plus-one, don't wear white unless you're the bride.
And even if you're not able to attend the wedding events, a wedding invitation still equals an obligation to provide a gift. But there's no magic formula for what you must buy or spend. It's just fine to stay within your budget, however modest it may be.
What's more, while you might be the king or queen of selfies and you do love Instagram, be mindful that another couple is in the spotlight on this particular occasion.  While some brides use hashtags and embrace social media as part of the celebration, "others ask people to please put the technology away, " notes Julie Blais Comeau, chief etiquette officer at www.etiquettejulie.com. Whatever the preference, she adds, "People should stay focused on celebrating love, with friendship and respect."
Both Julie and Suzanne Nourse, founder and director of The Protocol School of Ottawa, emphasize the importance of honouring the couple's wishes when it comes to sharing the wedding news. "Tweeting a photo of the couple before they have given permission or posted to their own social media sites is definitely inappropriate," Suzanne points out. Julie urges you not to post a selfie in front of the couple as they celebrate their first kiss or dance. "Respect the couple and the professionals they've hired."