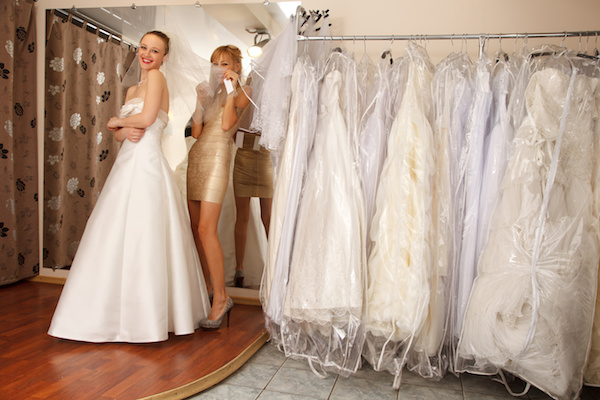 Through the year in the Ottawa region and across eastern Ontario, there is a variety of wedding shows. All of them offer great opportunities to immerse yourself in all things wedding-related. Not only are they fun celebrations, these special events offer unique opportunities to gather ideas, make plans, meet the experts and choose the key styles, services and options that will make your day truly unique and special.
If you're wondering about something, you can ask and receive knowledgeable answers and helpful information from experienced professionals. You're also apt to see items and possibilities you hadn't even considered.
Planning a wedding for dozens or hundreds of guests to attend can be a big, complex undertaking and a wedding show allows you to see and meet a wide variety of service providers and check multiple items off your To-Do List. A lot of brides choose to attend several of the shows because they are exciting, inspiring and truly helpful.
They are spaced throughout the calendar year.
The Wedding Palace Bridal Show was in January, and its fall show is set for Saturday September 30 and Sunday October 1 at the Shaw Centre.
The Brockville Wedding Show was in February, as was Tie The Knot – The Urban Wedding Show.  It took place February 18 at the Ottawa Conference and Convention Centre.
The Love is Proud LGBTQ+ Wedding Show took place March 4 at the Centurion Conference and Event Centre.
Love, Handmade, Ottawa's handmade, local and independent wedding show, took place March 25. Hosted by The Handmade Bride, it focussed on handmade, local products by independent designers and artisans. And you can still check out the dresses and accessories at The Handmade Bride.
And this weekend, April 8 and 9, is the Ottawa Wedding Show at the EY Centre on Uplands Drive. The show runs from 11 a.m. to 5 p.m. both Saturday and Sunday. Everything from flowers to catering to limo rentals and entertainment is covered.
At the Reception Room, you can check out the live fashion displays, tips on wedding planning and more. You can also try on dresses and accessories at the bridal boutique.
It's a treat, so bring your besties and enjoy!