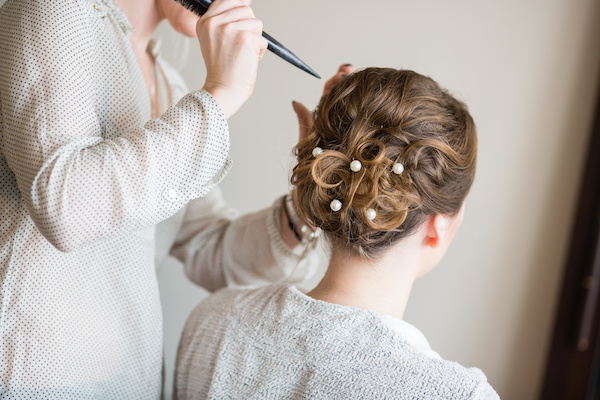 Whether you're high maintenance or fuss-free, you will want to consider some sort of beauty regime for your wedding day. It doesn't have to be complicated and it doesn't have to break the bank, but it should give you a boost of confidence and have you feeling and looking great from morning to night. Add these few simple steps to your list with these beauty tips and you'll be feeling fab in no time.
Hands and Feet
From showing off the stunner on your finger, to meeting and greeting guests in the receiving line, your hands are on display all day long. A professional manicure and pedicure will give your hands and feet that clean, polished look. Most salons use a quality base and top coat to prolong the life of the polish and give the nail a smooth finish. If you are going with colour, be sure to purchase the bottle. This way you'll be ready for touch-ups throughout the day.
Tip: Leading up to the day, try to incorporate more olive, sunflower seed, grape seed, coconut and fish oils into your diet. They contain essential fatty acids that help keep skin smooth and supple. Creams that contain shea butter or argan oil are great moisturizers for the hands and feet and last through multiple washings.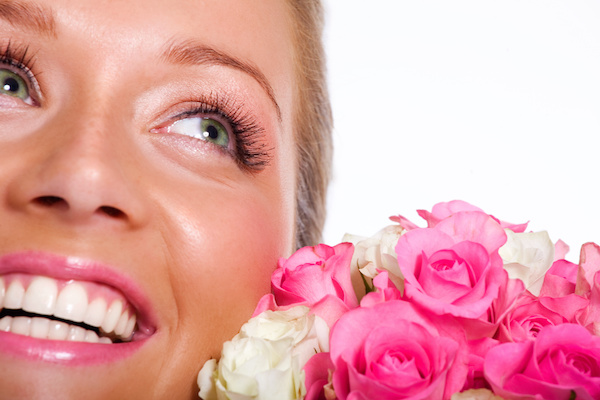 Teeth
If professional teeth whitening isn't in the budget, there are things you can do at home to improve the appearance of your pearly whites.
The right choice of rouge is an instant whitener for the teeth. Avoid oranges, salmons, peaches, browns and corals as they give the teeth a yellowish tinge. Reds and pinks with cool or blue undertones will make your smile look shades brighter. Creamy lipsticks with shine or shimmer are preferred to a matte formula. Although matte may last longer, it tends to absorb more light, leaving the teeth looking darker. A cream or gloss will reflect the light and give you a whiter, brighter smile.
Tip: Leading up to the day, try to stay away from deeply pigmented drinks, such as pop, coffee, dark tea and red wine.
Foods such as blueberries, cherries and soya sauce can also stain the teeth. Keep in mind that all vino, red or colourless, can roughen enamel and make the teeth more susceptible to stains.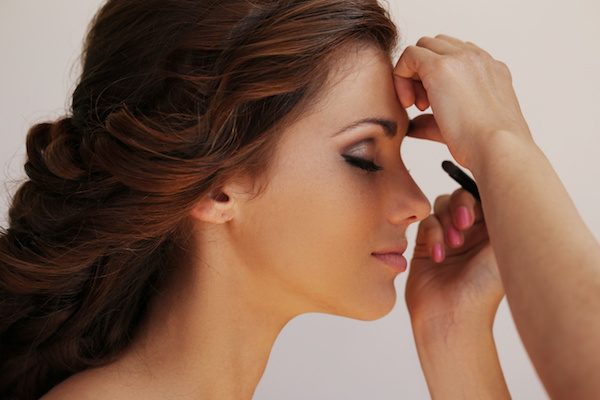 Face
Always prep your face before applying makeup. A cleanser will not only give you a glowing result on the day, but it will also ensure healthy skin for years to come.
Tip: Don't leave everything to the last day. Pluck your eyebrows and any other facial hair at least one day before the wedding to avoid redness. Cleanse skin with an exfoliator, followed by a toner. Apply a good moisturizer that doesn't leave a greasy finish. Too oily will leave you shiny for photographs, while too dry will cause makeup to crack and bunch.
Hair
When scheduling a hair appointment, be sure to also schedule a trial appointment. Book a bridal consultation ideally three months before the wedding, and schedule two appointments where you and your stylist can try different looks. Don't make these appointments too close to the day in case you aren't happy with the results and want to meet with other stylists. At the appointments, have a friend snap a few photos. Wear the style for a few hours to see how it holds up. If possible, try to coordinate the hair appointment with the dress fitting to get a better sense of what works with your gown.
Tip: Get a trim no more than two weeks before the day and no less than one week. Have your colour touched up at least one week before the day. If you're growing your hair, arrange weekly treatments to ensure those luscious locks stay healthy. If you'll be tanning leading up to the day, cover your hair to avoid drying or fading.
If your wedding is a destination wedding, don't hesitate to ask your stylist to come along. If he or she is unable to travel, do pre-trial appointments and take pictures to show another stylist the look you want.
This is your special day and your day to shine. Happy primping! W
From the files of Ottawa Wedding Magazine.