There are certain essentials of money management that everyone needs to know, but learning how to budget doesn't need to mean huge spreadsheets and hours with your calculator. There are several organizations from the private, public and non-profit sectors that offer free workshops, seminars and other events across the country, in person and online, to help Canadians learn to take control of their personal finances.
These events and resources focus on helping us manage money and debt, plan and save. These are goals expressed in Canada's National Strategy for Financial Literacy, Count Me In, Canada.
Beginners guide to managing your money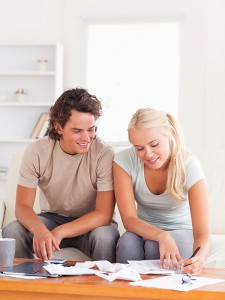 When thinking about how you can better manage your household budget there are several things to consider:
• How to make the most of your income so that you can pay your bills and meet other financial commitments;
• How to make a budget and track expenses;
• How to make wise spending decisions that suit your priorities and needs.
Planning and saving for the future include setting realistic short- or long-term financial goals, such as buying a home, financing your children's education or your own retirement, and identifying paths to achieve these goals.
While financial planning can seem intimidating, you don't have to go it alone  –there are several events across the country that teach these crucial money management skills. To find an event in your area, you can visit the Canadian Financial Literacy Database online at ItPaysToKnow.gc.ca.
www.newscanada.com
Word count: 231