BFF Sophie and Steph are getting married. They choose dates that are one week apart and are each other's Maid of Honor. To their surprise, they both chose me as their officiant. It was fun to perform their wedding ceremonies.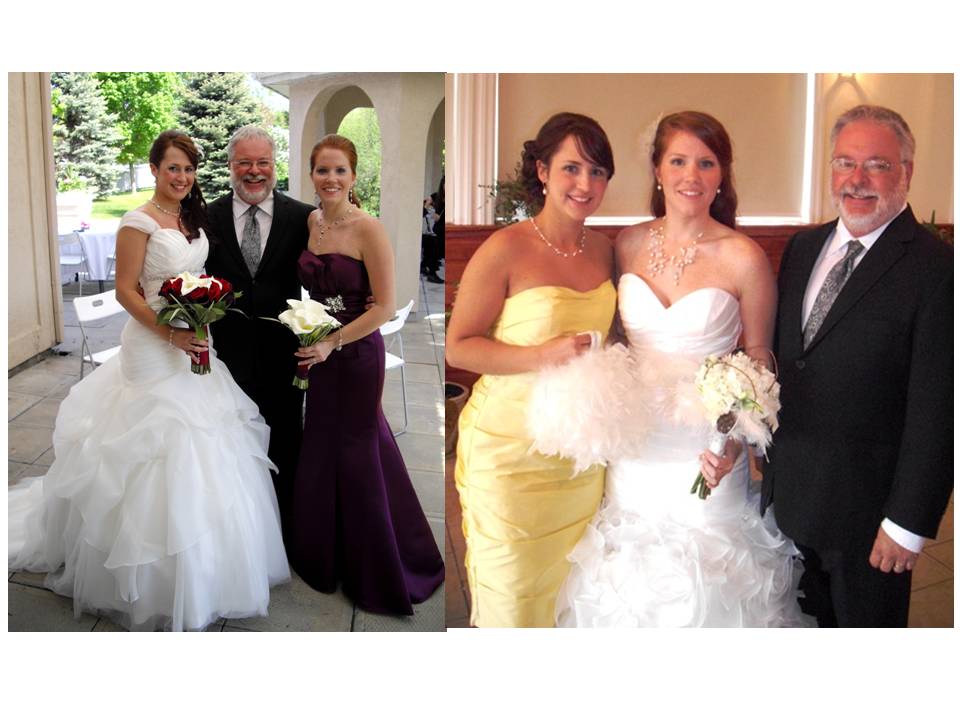 At the prep meeting, Sophie, with her red hair, looks at me across the table and says "You are doing Steph's wedding too!" I knew I was in for a special treat by being able to perform wedding ceremonies for two best friends. They were planning their wedding independently of each other. Yet they both chose to ask me to officiate their weddings. Not really a surprise for me seeing how they are best friends and share lots together.
Sophie's wedding was first. It was held at Strathmere Inn and was one of the largest that they have hosted with over 150 people. They essentially had all of Strathmere to themselves. Sophie had everything planned to the smallest detail so it all went well. Steph was crying through the whole ceremony as she imagined how it would be her turn the following Saturday. When I was ready to leave, I jokingly said "Steph are we still on for next week?"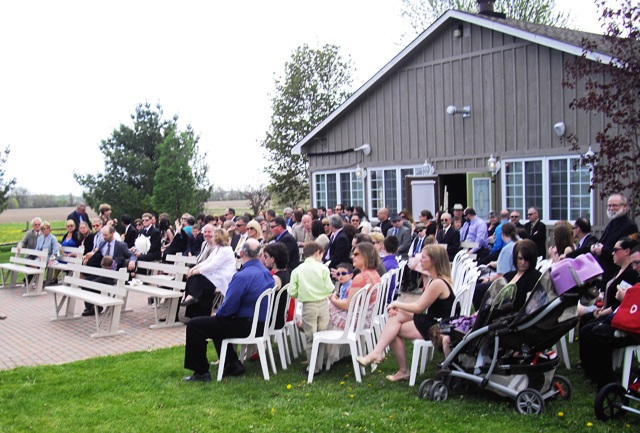 When I arrived at the West Carleton, Steph was very nervous. I figured she had a whole week to stew about her wedding. I asked her why there were three containers with sand for the Sand Ceremony. The purple colored sand was for her, the burgundy for him and the white for me. Since I was marrying them, she felt that I should pour the first layer. I was really touched by this thoughtfulness. When I poured the sand, I pronounced that the white symbolized the purity of their love.
We took a few pictures and said our goodbyes. It was fun to be part of both their lives in this way. Certainly something to remember for years to come.