By Rev. Alan Viau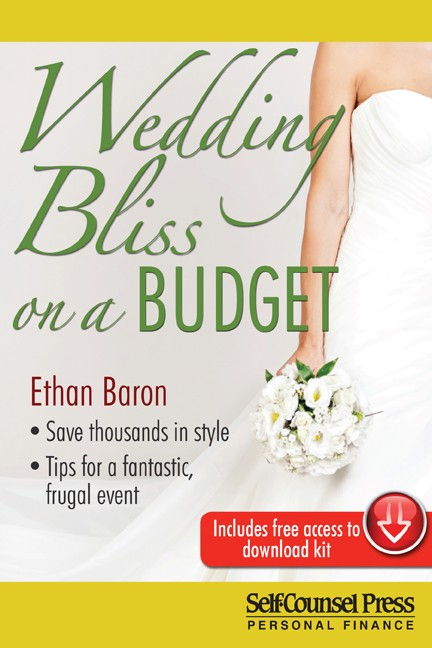 It is always a struggle for brides and grooms – getting the wedding of their dreams vs the budget they have. Wedding Bliss on a Budget is a must-have slim book that delivers the essentials on how you can achieve both. Every couple should read this book as homework for their wedding plans.
The wedding industry marketing message is clear. A wedding is a grand affair where a couple should spare no expense. With today's average wedding spend reaching $30,000.00, a bride and groom must consider the financial side of throwing a grand affair. But how can a bride and groom reconcile their dream vs their financial resources?
Ethan Baron has written an excellent quick read book, Wedding Bliss on a Budget, that sets out your options in a way that you can achieve your dream wedding. He gives excellent advice on how to deal with vendors and contracts. Plus you can download the checklists and forms he presents in his book for your own use.
Mr Baron presents a 7 step approach to addressing each wedding element including selecting a venue, caterer, cake, photographer, florist and entertainment. With each element he discusses various issues that are particular to that element so that you can make good decisions.
His 7 step approach is:
Visualize the wedding you want your closest friends and family to remember
Prioritize the things you really want that will receive the appropriate portion of your budget
Strategize finding the most time- and cost-efficient ways to achieve your goals
Scrutinize your vendors to deliver exactly the products and services you've negotiated
Minimize by asking what your wedding MUST include
Maximize the impact of your must-haves
Itemize what needs to be accomplished with checklist and forms
How do I feel about this book? With all the things a bride and groom need to do to put on their wedding – this is an invaluable planning resource that should be used early. I am sending this book to my son who recently got engaged.