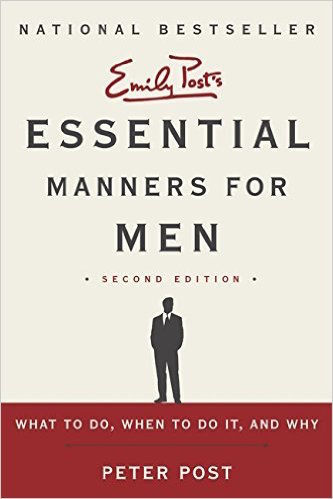 Essential Manners for Men (Second Edition): What to Do, When to Do It, and Why
by Peter Post
William Morrow Paperbacks
The name Emily Post is synonymous with etiquette, good manners, and decorum. With this newly revised and updated second edition of the New York Times bestseller Essential Manners for Men, Peter Post, Emily Post's great-grandson and director of The Emily Post Institute, Inc., once again does the great lady proud. In this invaluable handbook, Peter addresses the topics men really need to master to succeed in business and in life, such as how to act and to conduct oneself in a plethora of common and not-so-common circumstances in the office, at a wedding, on social media, when dating, etc. Essential Manners for Men (Second Edition) is a book that belongs on the shelves of every man and the woman who loves him.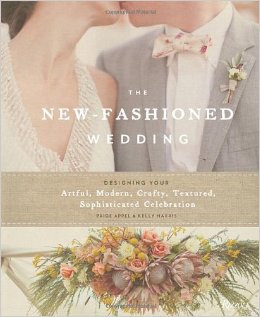 The New-Fashioned Wedding: Designing Your Artful, Modern, Crafty, Textured, Sophisticated Celebration
by Paige Appel and Kelly Harris Rizzoli Books
In this book, the authors share ideas from the weddings they have designed and walk the reader through planning the event, from vision statement and storyboard to colour palette, stationery, signs and logos, centrepieces and bouquets, furnishings, linens, china and silver, aisle décor, menus, and more, providing hundreds of inspirational ideas in the process.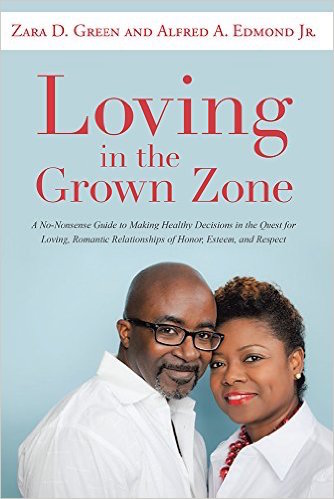 Loving in the Grown Zone
by Zara D. Green and Alfred A. Edmond, Jr. Balboa Press
Are you simply an adult, or have you moved into the grown zone? This no-nonsense guide to healthy decision-making and romantic relationships calls for men and women to set aside behaviours and misguided advice and progress beyond adulthood into the "grown zone." In the book's candid and distinctive voice, the authors take on many myths about relationships and provide tangible solution-based principles of self-love, better decisions, and healthier bonds with our partners. Distinguishing between "marriage planning" and "wedding planning," the book debunks the myth that family background, religion, and attraction are good predictors of a sustainable relationship. Falling in love with someone does not mean you surrender your responsibility to protect yourself. This book is for couples in any stage of a relationship, but a seemingly important one for people who are tying the knot. Living in the Grown Zone recognizes adulthood is not the final stage of personal growth, and your past is merely the floor—not the ceiling—on the potential of your life.
Wedding Flowers: Bouquets and Floral Arrangements for the Most Memorable and Perfect Wedding Day
by Paula Pryke Rizzoli
This book holds beautiful photos and clear demonstrations of techniques to make floral items, flower arrangements and foliage for just about any celebration. Flowers are discussed by season, various wedding themes, colours, and bouquets. Written by a floral designer with 30 years of experience, it's sure to be worth its weight in Tylenol in relieving some of those difficult wedding planning questions. Also a fantastic shower gift! W
Compiled by R. Legault.
To source or purchase any of the books we have listed in this column; simply take the title and author's name to any bookstore for a special order. Libraries may not carry all books listed on this page.