Gwyneth Paltrow recently announced on her website Goop that she wishes in previous years at the Oscars she'd worn a bra. Having personally seen some costume malfunctions, I asked Bra Guru, Jené Luciani, advice on fitting for your big day.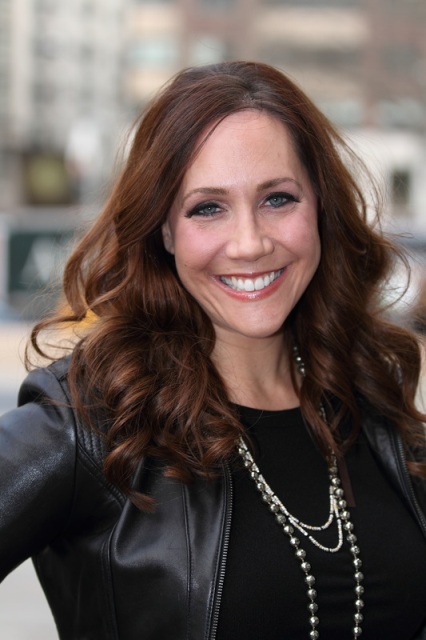 Jené Luciani. Photo by DressedNicely.com
I've witnessed one of the most embarrassing moments a bride could have. The bride had a large bust in a strapless wedding dress. She leaned over the table to sign the register… and the ladies fell out! The laws of gravity cannot be denied.
Jené Luciani is known as the "bra guru" and has a bestselling book to all things breasts, The Bra Book. I asked her expert advice on how Brides and the Bridal party can avoid having their own bra-paus at their upcoming Wedding!
1- Most wedding gowns are strapless. What is your advice on foundation garments?
Traditionally, a 'long-line' bra is used which not only keeps the girls in place, but sort of acts like a corset, cinching you in and keeping everything smooth under your dress. This is best for a dress with some structure, and you can even have yours sewn in. Or, if you have a dress with a complicated top and don't need a lot of support, you can purchase some foam cups at a fabric store and have the seamstress sew those in.
2- What are special considerations for large and small breasted women?
A huge pet peeve of mine is when I see a very large busted woman in a strapless dress and boobage is literally BURSTING out of the top. This sometimes happens from the corset effect of the long-line bra, or women often use chicken cutlets to give a boost but sometimes they go a little overboard. I always hear women say they want to look sexy on their wedding day but there is a fine line between sexy and appropriate. A small amount of cleavage is classy and appropriate, but looking like Sofia Vergara on the red carpet is not what you might want to look back on 20 years later on the most special day of your life. Keep it classic and classy – remember these pictures will be around forever! Plus you want people looking at your face, not your boobs.
With smaller boobs, I say, use some cutlets if you want to add a little lift but don't try to make yourself 2 cup sizes bigger or anything – again – these pics will live on forever, just be a more pretty, polished version of yourself – this is not the day for fashion risks. Also if you are small and often don't wear a bra at all, this is the NOT one of those days where it's OK to NOT wear a bra. God forbid it's cold in the church!
3- What are some shopping tips you can give brides for foundation garments on their big day?
*Always ask what the bridal consultant recommends as far as bras for underneath your specific dress.
*Don't go bra shopping without your dress, or if you don't have the dress yet, pick up a few different bras and bring to the bridal shop and try on to see what works best!
*Don't forget about the bottom half – you may need spanx or shapewear too –
*Remember to try sitting down (make sure your spanx don't show etc), dancing (to see if your boobs stay in the bra), and anything else you think may happen on your wedding day.
Hailed as a "Brilliant Bra Guru" by BRAVO-TV, a "stylist extraordinaire" and "bra fit guru" by the New York Daily News, Jené Luciani is a nationally acclaimed fashion journalist, style expert, TV personality, spokesperson and bestselling author. She appears regularly on NBC¹s TODAY Show and has appeared on NBC'S New York Live, The Style Network, Better TV, CNN Money, ABC News, Fox News Channel and Good Day NY, to name a few.
Luciani recently became a "Bravo-lebrity" when she guest starred on an episode of the hit show Mad Fashion, wearing a Chris March-created dress made out of 200 bras. Aside from the national and local news outlets Jene is regularly on, her TV credits also include the The Nate Berkus Show, Access Hollywood, The Wendy Williams Show, The Dr. Oz Show, The Style Network's Look for Less and How Do I Look?, Oxygen's Jersey Couture and Discovery Channel's Go Ahead, Make My Dinner.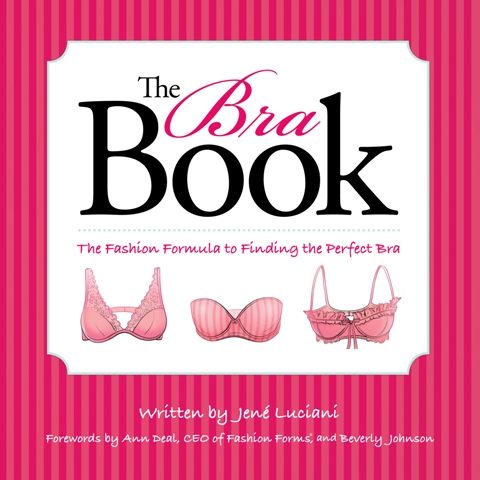 Available at www.thebrabook.com or Amazon.com