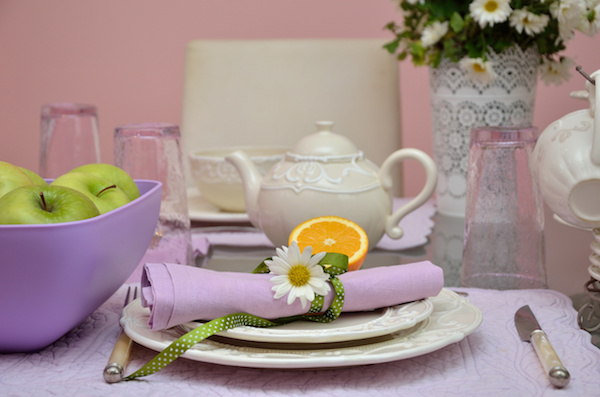 Almost all brides have a bridal shower hosted by their mom or future mother-in-law.  A date is usually set anywhere from 6 weeks to two months before the wedding date.  The bridal shower is a smaller gathering of ladies where a nice meal, casual setting and opening of gifts take place.
It can be booked in a reception hall, private club, restaurant, or someone's home.  If you decide to book the bridal shower in the same venue as your wedding reception then make sure to ask if a special discount will apply.  Many venues will offer either a free room rental or even a meal discount!
Weddings are so expensive that many want to cut down their bridal showers costs.  Serving a buffet breakfast is the new trend for 2012 and 2013 which is surprisingly inexpensive to do.    The guests are invited earlier in the morning around 10:30 and then have a buffet breakfast for 11:00AM.  Games and opening of gifts take place immediately after the breakfast and the afternoon should end by 2:00PM.  This is a nice time so that all guests can be home with their family for dinner.
The invitation would say "breakfast with the bride" so it would not be a surprise to your guests that you are serving breakfast.  How many ladies don't like breakfast?  Some ideas are egg benedict's,  waffles, and crepes to name a few.  As the guests arrive you can even butler pass orange and cranberry juice which would be a nice touch.
This cost would be much more economical than providing a full hot lunch.  You would not need a pastry table or even a wedding cake as your pastry items such as croissants and baked goods will be included in your buffet breakfast.  No worry of opening a bar or serving wine because no one is going to expect alcohol at breakfast.  Remember though if you wanted a little something you could also add in some Mimosa's (champagne and orange juice).
If you choose a restaurant or your home then your decor would be very minimal.  You can set out a nice bud vase with a rose or two with some baby breaths and perhaps one or two larger floral arrangements on the buffet stations.  Just purchase a few dozen roses or carnations and you can make these yourself.  Seat covers or linens would not need to be rented.
It's a very cool idea and you should consider it as an option.   Remember though, the invitation should say "breakfast with the bride" which makes it's such a cute idea.
This article is courtesy of I Just Said Yes.