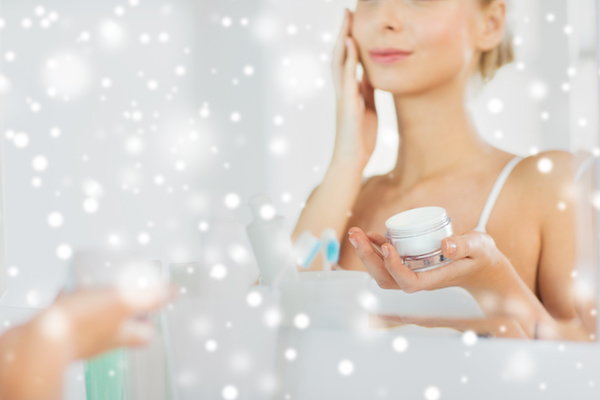 As we transition from fall to winter, we tend to focus most of our energy on updating our wardrobe for the cool weather, but often forget about our beauty routine, which is equally important. From dry skin to flat hair, it's essential to give ourselves that extra bit of TLC so we look and feel our best. Style guru and Cityline guest expert Lynn Spence shares her tips for how to help keep your skin and hair in top shape during the winter months.
Turn up the volume. The change in temperature and loss of moisture in the air can leave hair looking flat and dry. Unfortunately, this can be an everyday concern and the winter weather often amplifies it. Spence's secret weapon in the winter months is to apply Pantene Volume Body Boosting Mousse at the roots when hair is damp, and then incorporate Velcro rollers for an extra boost from root to tip. "This gives me an added lift from root to tip and leaves me with extra volume that lasts throughout the day, no matter what the temperature is," she explains.
Take it off. For holiday parties and dinners we take the time to apply and perfect our makeup, so why don't we put the same effort into removing it? The truth is, taking off your makeup at the end of a long night can feel like a chore, but it's an important step that will help keep your skin clear and balanced. Spence likes to start with a makeup remover followed by a cream cleanser, before finishing up with a cool water rinse to close pores.
Make time to moisturize. It's no secret that our skin feels drier as we age, and even more so during winter. "Hydration is the key to plumper and more youthful-looking skin, so I always make sure I moisturize morning and evening. I love to use a cream that has multiple benefits like the Olay Regenerist Micro-Sculpting Cream," Spence says. "It's moisturizing and younger-looking skin formula helps improve texture and elasticity, giving you the best of both worlds. I also love using the SPF version during the day so I'm protecting my skin from the sun, which is important to do all year round. When applying, I always apply it upwards from my décolleté and neck to make sure I'm totally covered."
Find more tips online at www.somedaystartstoday.ca.