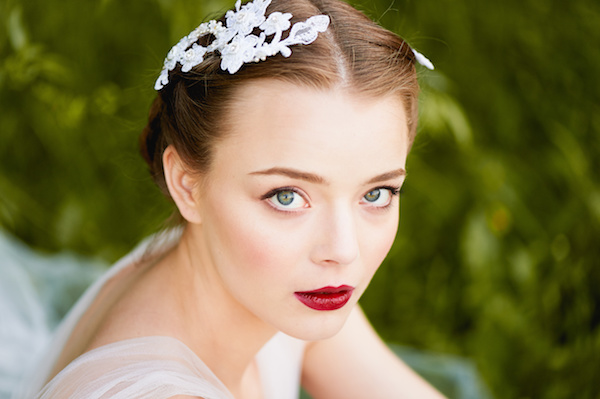 Simpler styles sometimes call for some not-so-simple embellishments and accessories. Nothing should ever overshadow the bride's dress, but the right selections and additions may take your style to the next level and complement that gorgeous gown.
Hair jewellery
We love a little bit of glitz in the bridal 'do. If you're opting out of the traditional veil, then you've got options on how to make your look pop. Hair jewels can be as over-the-top or as delicate as desired. A few of our favourites are the side style, which essentially acts as a pin to push one side of the hair away from the face. Another option is the addition of a jewelled "brooch" delicately placed immediately above a low gathering of tresses. If your dress lacks embellishments and bling, then hair jewellery may be the perfect finishing touch to your overall bridal style.
A full circle of jewels crowning the head is also a current favourite. If you're going for an Arabian Nights kind of vibe, try the delicately beaded crown which falls forward to gently kiss the forehead.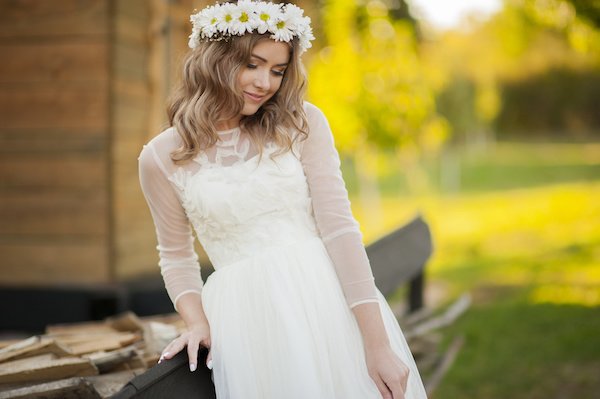 Floral crown
The floral crown hasn't been completely de-throned just yet. This look pairs nicely with flutter sleeves and other retro-centered styles. An all-white or ivory gown is the perfect blank canvas for a colourful floral crown.
A winter tropical paradise begs for a simple silhouette and an ethereal floral crown. Whether for the bride, the bridal party, or both, floral crowns give an unmistakable whimsical, fun, and flirty vibe.