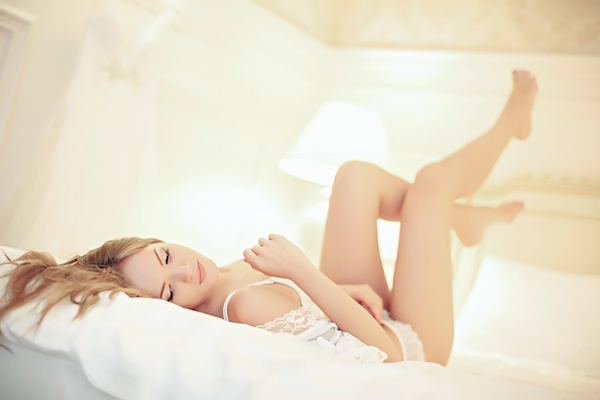 Yes, the perfect dress is important. But when the party's over, you also want to look and feel fabulous for your wedding night. In fact, every single night of your honeymoon. This is no time for cutesie nightgowns. Now's the time to "wow" in lace, satin, frills and not much else!
What to wear? Here's what. Lace bustiers and sheer gowns, ruffled corsets and sexy chemises, bootie shorts and erotic teddies. Got your attention?
How about silky stockings and garter belts, satin robes and high heels, full-length gloves and barely-there thongs? So many choices, so little time … Classy, sassy or downright sultry, you get to decide how your fantasies will play out. And here's some help to make them happen:
3Wishes.com offers some of the best bridal lingerie sets in the world. These sensual, sophisticated bridal sets are made of high quality materials and are offered in a variety of styles to match your mood and personal choices.
Vixen? Siren? Temptress? Kardashian?
Embrace your inner goddess!
From simple, satin maxi length gowns to sexy wedding party costumes and accessories, there's an enticing variety of looks to complete your honeymoon wardrobe.
In fact, you can choose a complete bridal eveningwear trousseau and keep the wedding celebration right on going.
You can also order sexy gifts for your wedding party, such as hot Bridesmaid Boy Shorts in a rhinestones and heart print that will keep your besties beaming.
Whether you're planning a boho outdoor garden wedding, a formal affair with all the traditional touches or a deluxe destination wedding, there are bridal lingerie sets to complement your style.