Bridal Shows
By: Molly Hanzidiakou
Wedding season is around the corner and just down the aisle.  We can practically hear the wedding bells.  However, with a wedding there needs to be wedding bells, at a venue, with guests and flowers; the list really does go on and on.  This is where wedding shows come into play. Wedding shows are for every type of bride, from the planner to the free-spirit.  The shows are an opportunity to visit one spot, speak to someone and get the information you are looking for; one stop shopping.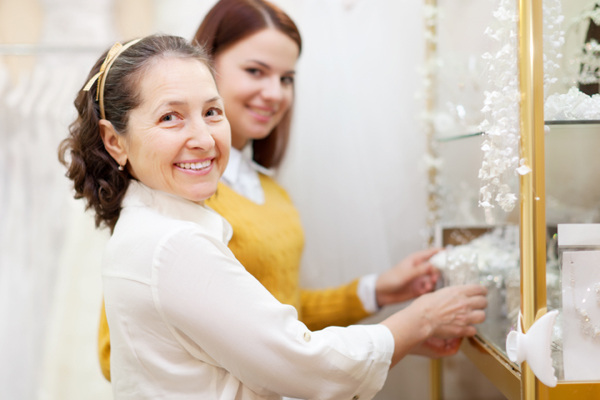 Wedding shows allow a bride to see a variety of wedding vendors all in one place. This means, you, the bride, can go to a few photographers' booths so you don't have to limit yourself to hiring the first person you come across. Bridal shows allow for a range of price points and accommodate different styles.  Organizers of bridal shows realize that couples will want to check out a few suppliers before they decide on a specific vendor.
Brides at every stage of planning can benefit from attending wedding shows.  Some brides-to-be  are just getting started with the planning process and go with an idea, then look at the many options.  This allows a bride to see what's out there and generate ideas.  It can be much easier to talk with someone in person than trying to make all your choices online.  Vendors take this one-on-one time to give brides a general idea of the services that are offered. With each vendor, consider your budget and compare. Brides in the final stages of their planning might be attending the wedding show specifically to find a florist or a baker and the show could be the last box to check off on their list.
Visit www.ottawaweddingmagazine.com to see what's up and coming on the wedding show scene.