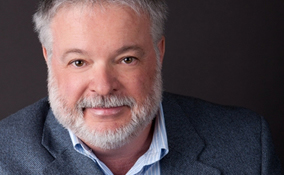 By Rev. Alan Viau
I love getting away from the city to do weddings in the country. It gives me the chance to get away from the glitz of a city wedding and find folks who focus on what's important: their love and the love of family and friends.
Notre-Dame de la Salette is a little more than an hour's drive north of Ottawa. It is a quiet country community nestled in the hills of the Outaouais Valley, part of the Canadian shield. The official population of the village is just over 750 people. To give you an idea of the pace of life in Notre-Dame de la Salette, when I arrived in the village, I was on a dirt road and lost my cell phone signal. There is one store that is a convenience, grocery and liquor outlet. It was easy to find the school where the wedding was being held; the pink balloons gave it away.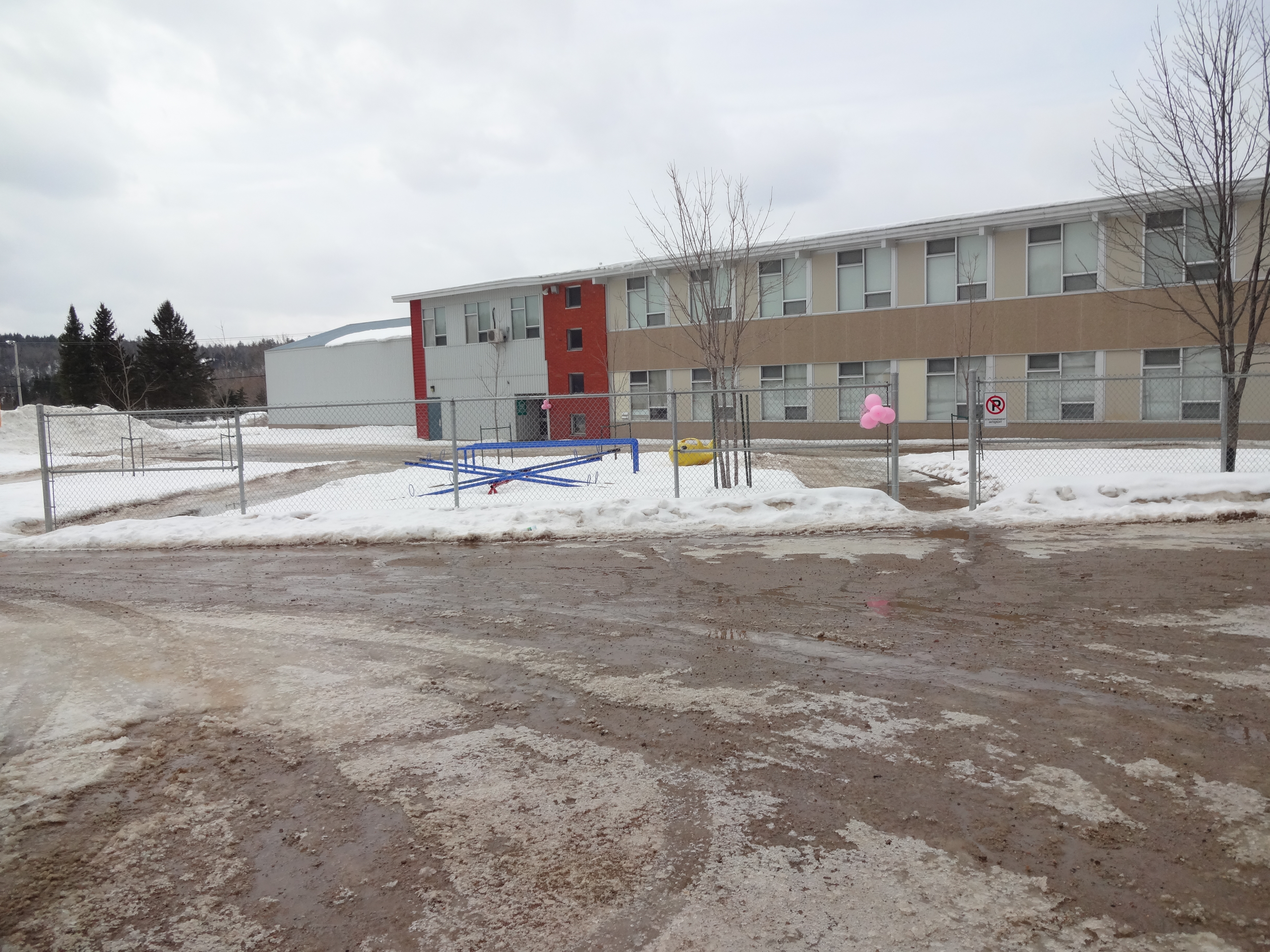 I gazed at the vehicles in the parking lot. The DJ had a pickup truck! Yep – I was in the country.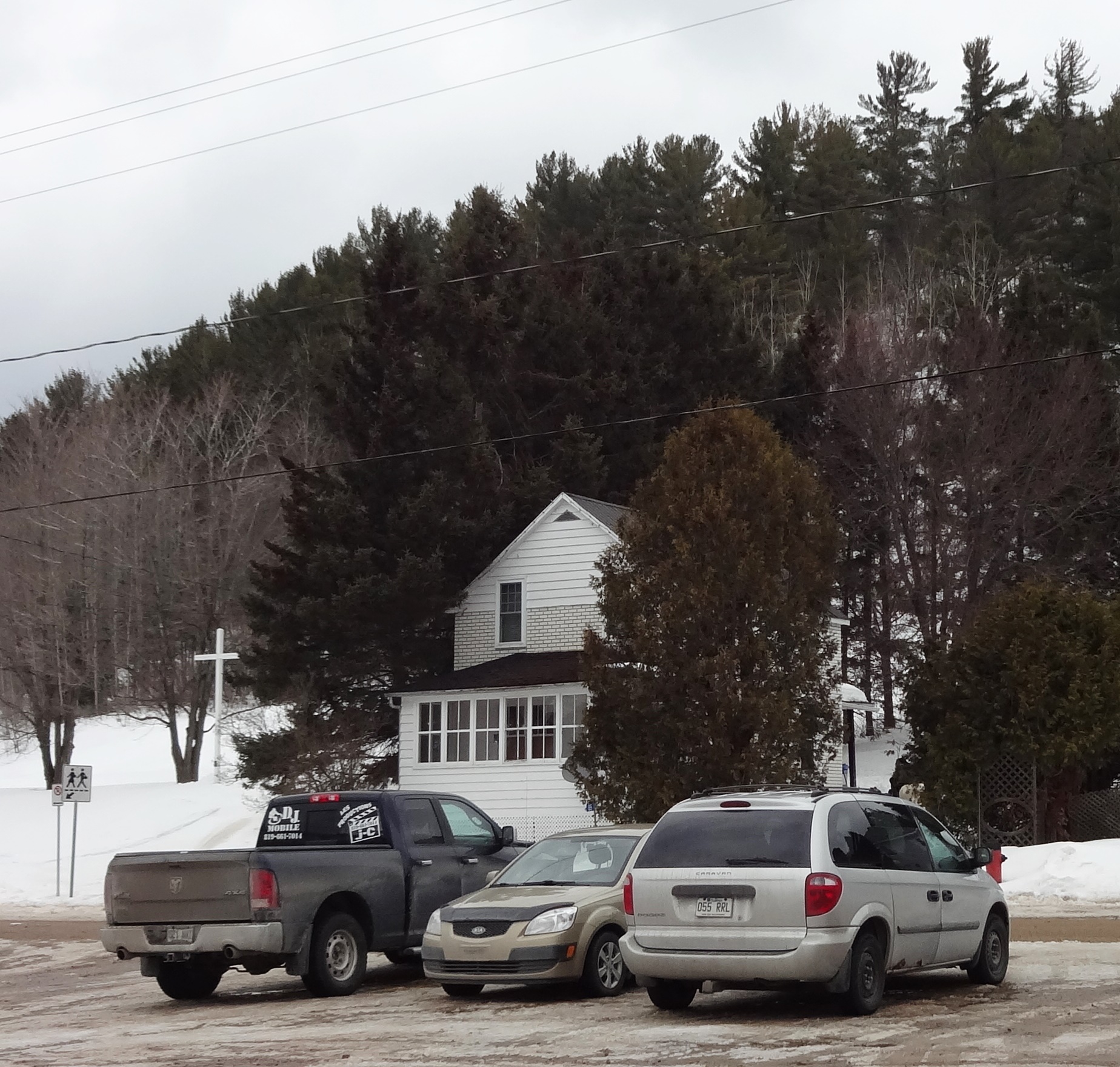 I entered the school and made my way to the cafeteria where the ceremony and reception were to be held. As I rounded the corner I was struck with a sea of pink!
The couple put a lot of effort into decorating the drab school cafeteria and creating a joyous atmosphere ready for a big celebration; pink lanterns, pink tablecloths, pink cake, pink gift table.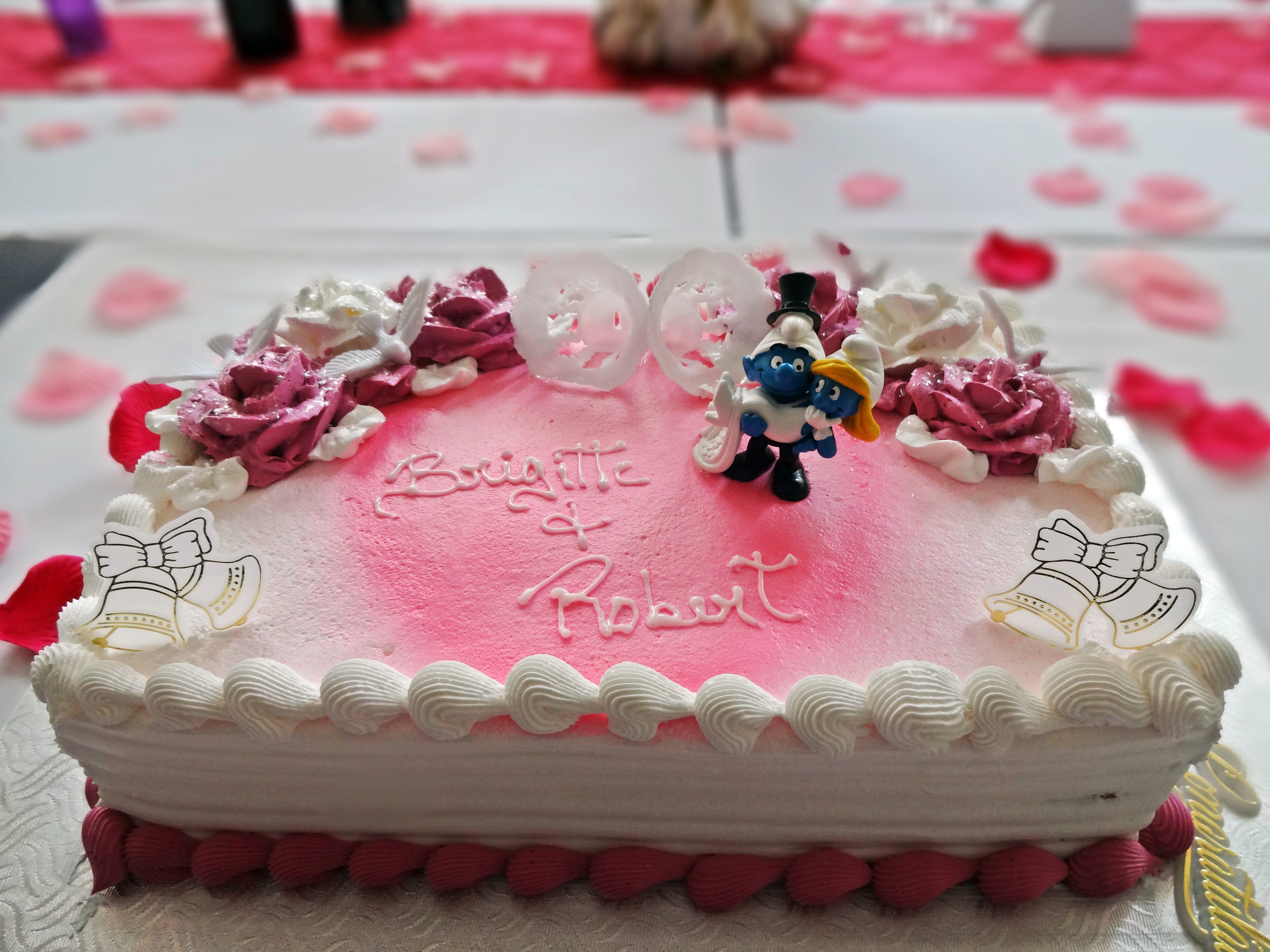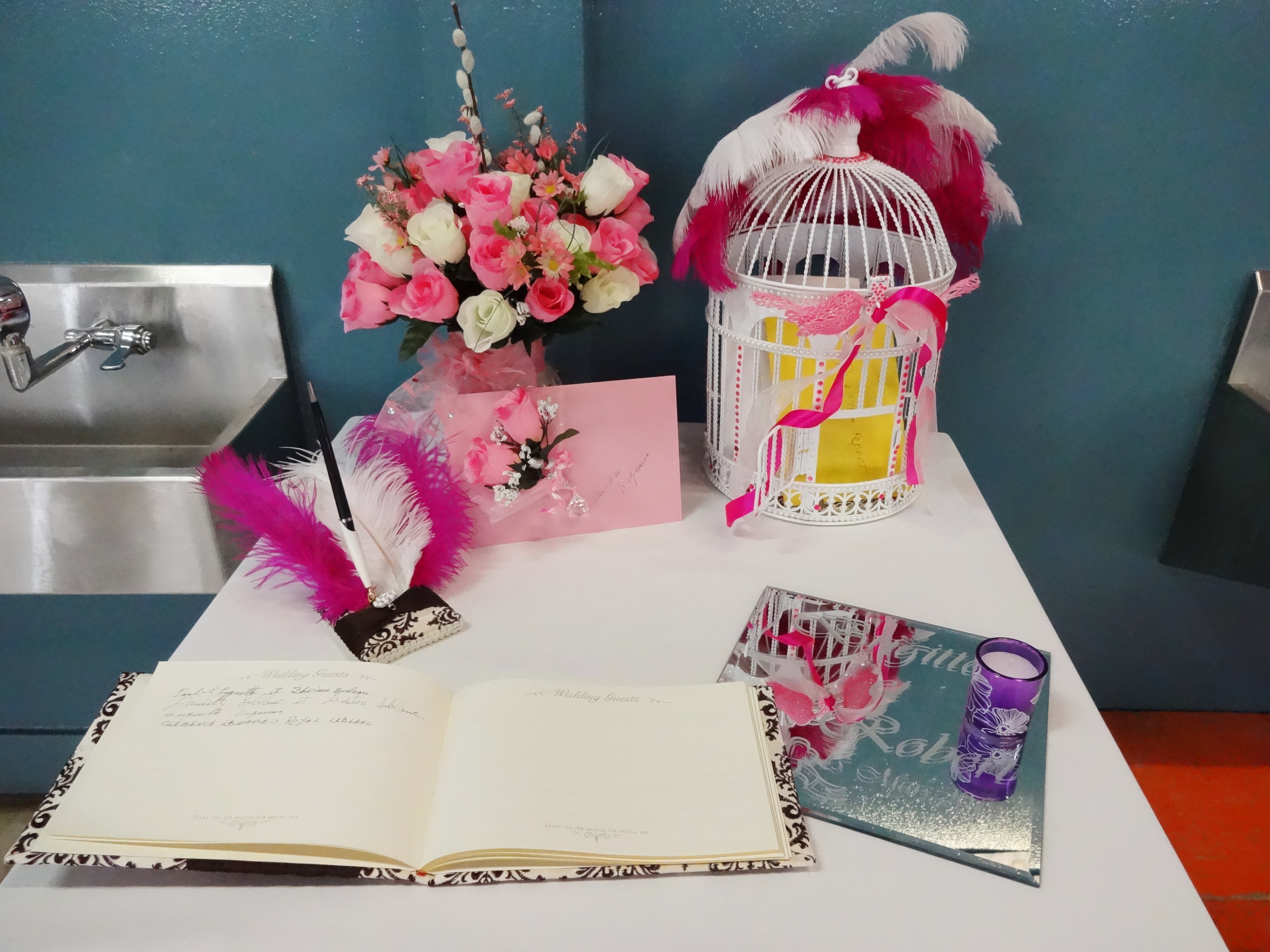 All that pink prepared me for what was to come. Brigitte, Robert and their blended family of 9 kids arrived – in pink of course! I got them to pose for a picture just before the entrance. You can add Brigitte's dad and sister and Robert's brother in the sea of pink.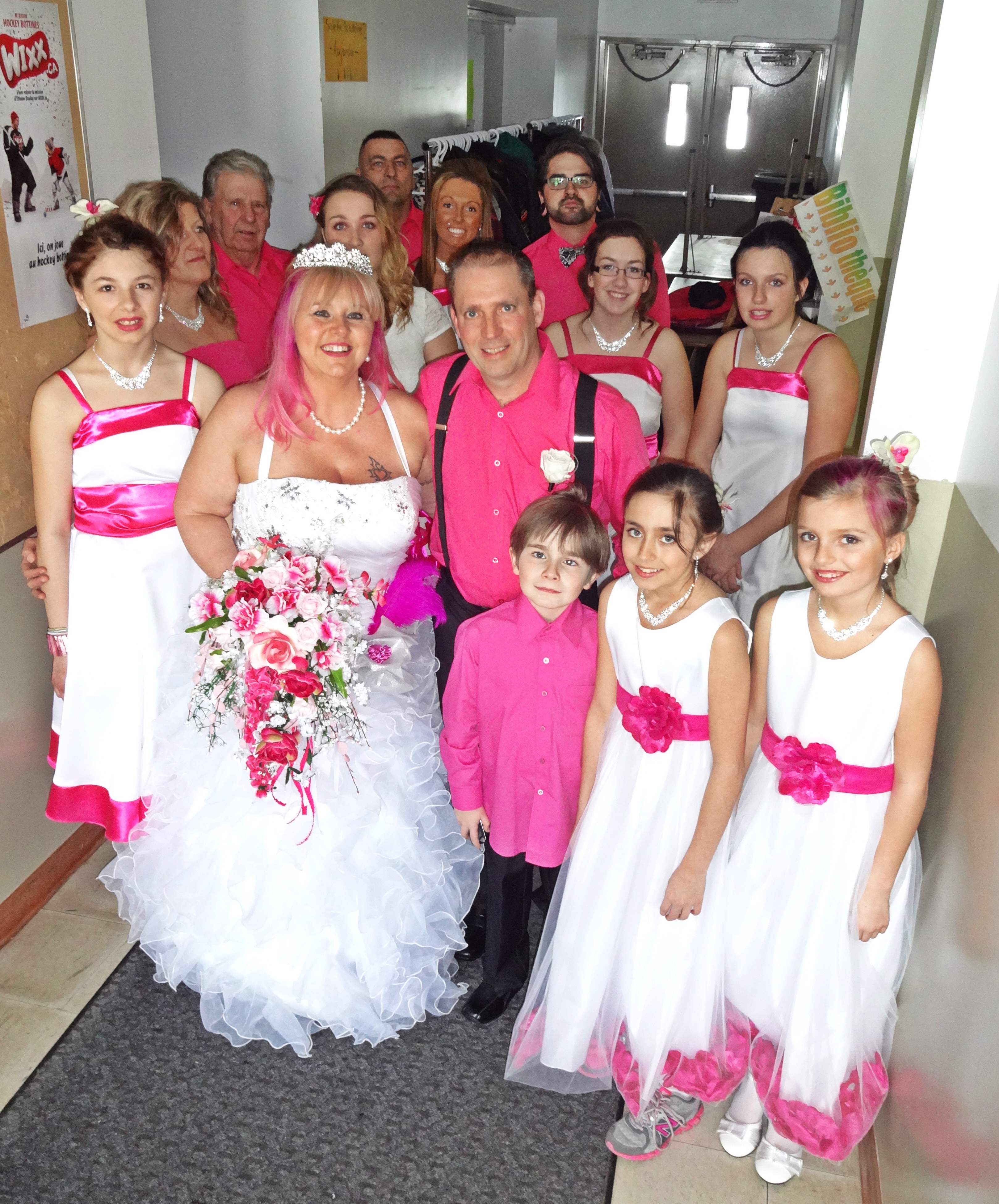 They choreographed an entrance dance to kick off the ceremony. It was wonderful how everyone participated. Robert ended up with a hole in his pants from the slide – but it was worth it.
http://www.youtube.com/watch?v=AZbJCBm6h4E
Finally all settled – we started the ceremony. I was surrounded by the 9 kids as I delivered my words. Each of the kids had a message of love to their parents. There wasn't a person in the room who wasn't touched my this precious outpouring of emotion. Brigitte and Robert decided on a unity sand ritual to mix their lives together – with pink sand of course.
I declared them married and off they went down the aisle, sprinkled with confetti. The bride's mischievous dad dumped a bunch down the back of Robert's shirt as he went by!