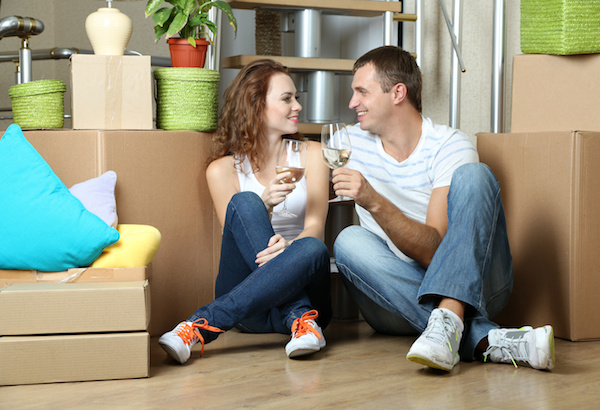 Want a home to be yours as a married couple? You're not alone. A lot of newlyweds and soon-to-be newlyweds start shopping for residential real estate. However … Buying a home can be stressful as prospective homeowners do their best to make a good decision in what will likely be the biggest financial decision of their lives. Many know that mistakes are costly, but identifying pitfalls can be difficult.
Here, Todlynn MacPherson of Royal LePage Truro Real Estate identifies some of the most common mistakes.
1. Your deposit is not readily accessible. This is not one of the hurdles you want to face on your closing day. Also, in some competitive urban markets, it is even more important to be ready in case there are multiple offers. Manage your banking before you fall in love with your dream home and don't forget to account for other funds you may need during the process.
2. You've removed the condition of financing. Pre-approval is not the same as acquiring a mortgage. When buyers omit the financing condition thinking that pre-approval means guaranteed funds, problems can arise if the lender cancels or reduces the approved amount when the home is appraised at less than what you are paying.
3. You've waived the home inspection. Buying a home can be an emotional rollercoaster, especially for those in highly-competitive markets. Sometimes, it can feel like the only way to secure the purchase is to waive the home inspection. This can be a very costly mistake. Your dream home may be hiding a leaky roof, major foundation problems or an out-of-date electrical system.
4. Your new home adds pressure to buy new things. Buyers can be swept up in their new purchase and tempted to redecorate with all new furnishings. It is best to wait to determine what you really need. Don't overextend yourself until you are certain your needs are paid off.
5. Your sacrifices were more than you considered. If you pushed yourself to settle for a neighbourhood far from work, your commute time may have increased. Perhaps you didn't realize how much you enjoyed being able to walk to your favourite restaurants, shops or parks. Make a list of must-haves and try to visualize what your life would be like in the new property.
More information can be found at www.royallepage.ca.