When considering wedding venues in Ottawa, the Canadian War Museum is not a location that immediate pops into your mind. It should be. It is a dramatic location for a wedding ceremony and reception.
We are blessed in Ottawa with many National Museums that open their doors to weddings. My experience in every one has been superb. The location and staff are professional. They make your day happen.
With pretty well all of them, you can only have access to the space after closing. So it means that typically a wedding ceremony occurs at about 5:30 pm followed by a cocktail hour and full dinner reception. In terms of photography, brides and grooms usually will have an afternoon shoot with a private reveal and then a short shoot following the ceremony.
This was my first wedding ceremony at the Canadian War Museum. When I met the couple, I recommended that they get the lighting package at the museum because it tends to be a bit dim. Lighting in addition to Shannon Kennedy's (Kennedy Events) decor made the bunker looking location into a dramatic stage.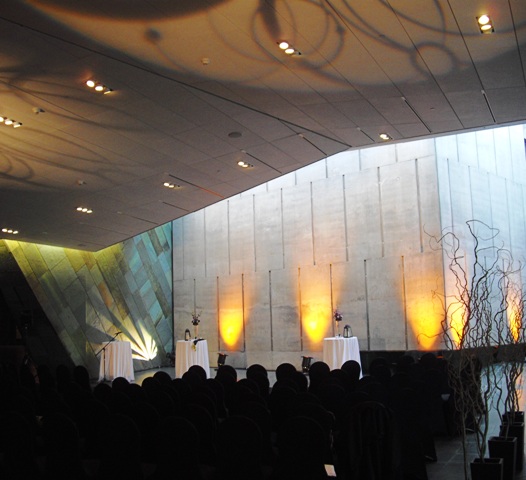 One little aspect that I really liked is that they floor slopes up where we held the ceremony. So it is a 'raked stage' concept.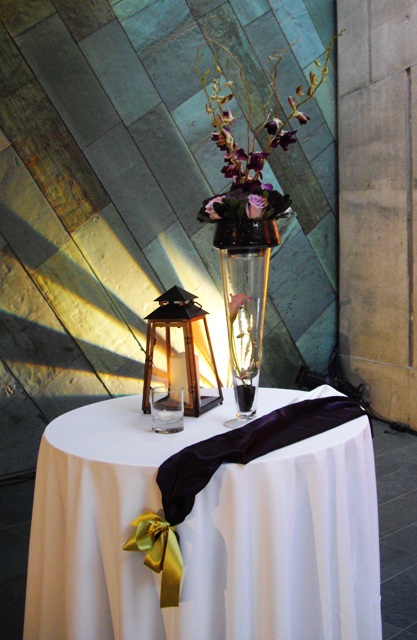 The bride was a bit nervous before the ceremony. As she was walking up the aisle, the groom started to sniff. When she arrived they were already both shedding tears of joy. I started the ceremony by handing out tissue! There was a beautiful handfasting where I tied two different cloths together to symbolize their joining (see photo above on table).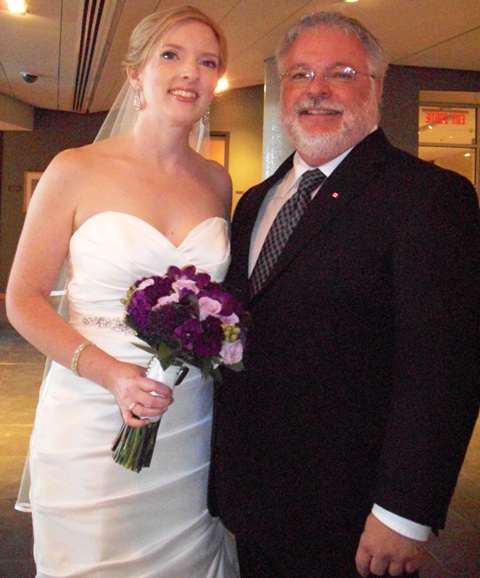 After the ceremony, there was a cocktail time right beside the stage and dinner was served in a room that overlooks the Ottawa River. Capacity for a seated dinner is about 120 people.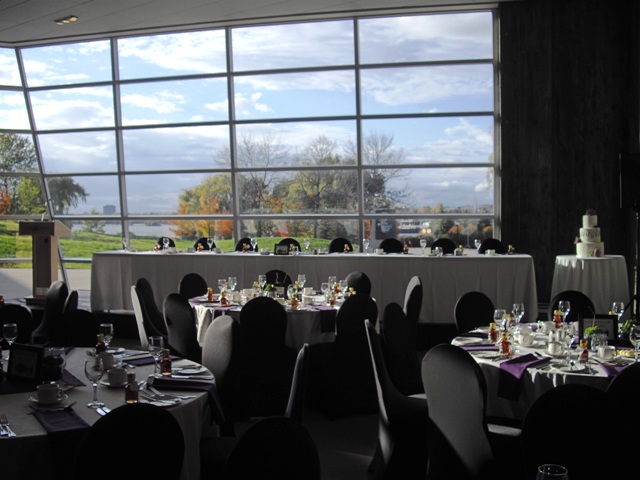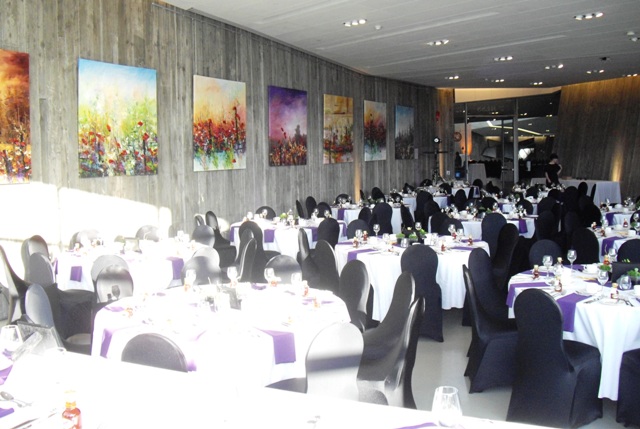 The Canadian War Museum host significantly less weddings that its counterpart the Canadian Museum of Civilization (soon to be Canadian Museum of History). It offers an equally stunning and dramatic location for your wedding and is probably easier to book. I'd certainly like to do more weddings there!