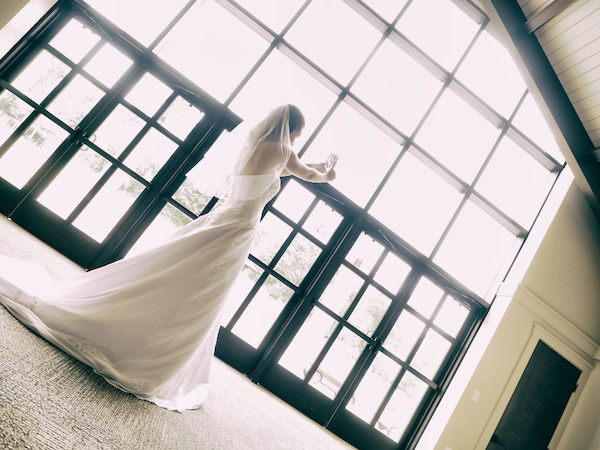 Wedding selfies?
Hashtags?
A wedding Facebook page?
Instagram?
Pinterest?
Absolutely! If you love social media as much as everybody else you know, you can make it a fun and unique part of your wedding celebration. Although there has been plenty of wedding etiquette advice for guests about the dos and don'ts of using social media at a wedding — hello random Instagram pics and tweets — the truth is there's no getting around the widespread love of recording and sharing life's good times.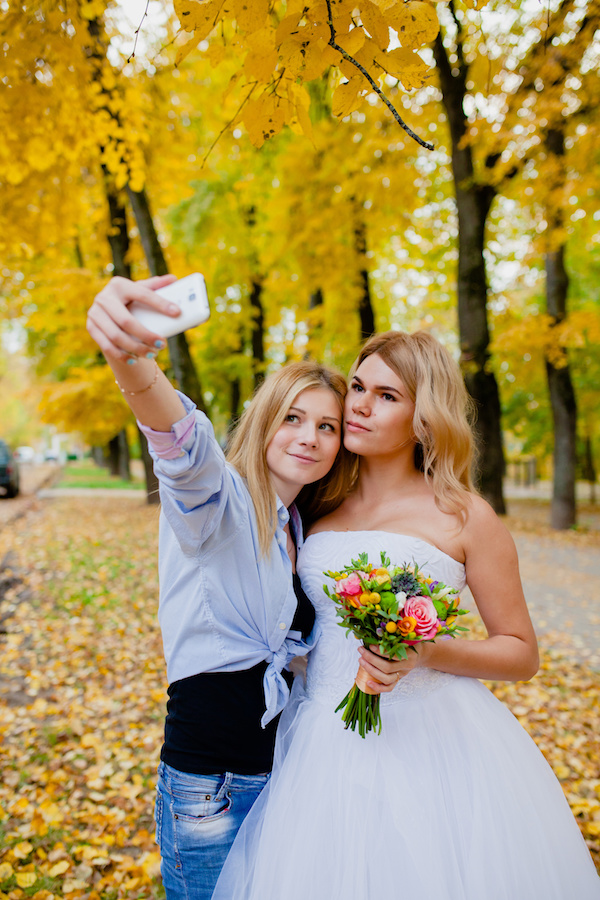 Why not embrace it? Some brides start blogs to share all the magic and nail-biter moments and glorious details. Check out champagnesweets.com by Valerie Windsor  as a lovely example. But not everybody has the time and the skills to commit to doing a blog.
However, a wedding Facebook page can be easy and fun. It's a way to share casual wedding pics with the world. Note: A Facebook page is public. If you want to share pics and deets with your invited guests and besties only, opt for a Facebook group. That way everybody can share their favourite images from the big day — as will as wedding shower pics and other related photos and comments — in privacy.
If you'd prefer, you can make things happen on Instagram. Create a hashtag — #JackandLindsayIDos  #ShelbyLovesMitch #KyleandSaraWed #JandTrHitched … whatever works for you — and get your guests to tag their pics. Sometimes, the spontaneous snapshots are really wonderful and treasured.
There are also apps, such as wedpics.com, that allow everybody to share pics and videos in an album you can curate. However, while it's great to have photos of your special day from a hundred different perspectives, that doesn't mean it's a good idea to forgo a professional photographer. You definitely want a professional photographer. Always.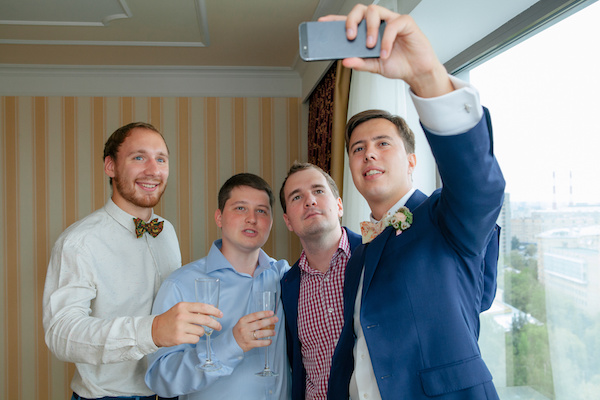 Also, it's wise to be clear — polite but assertive — about guidelines you want your guests to respect when sharing wedding-related captures on social media. For instance, you can say something like, "Please be kind when sharing pics and videos, and use the hashtag #________. Let's not share anything that's unflattering or hurtful. We want everybody to feel good on this wonderful day and remember it with joy."