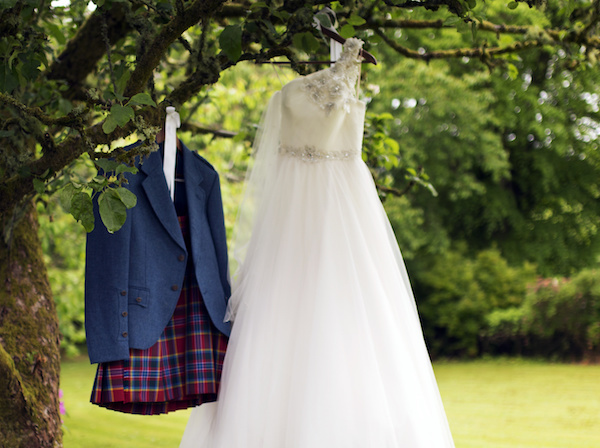 Many modern wedding traditions come from the Celtic culture
Old and new
"Something old, something new, something borrowed, something blue, and five pence in your shoe."
Something borrowed from a friend is intended to symbolize friendship.
A bridal handkerchief is usually the example of something new for good luck.
Something old symbolizes the connection to family.
The five-penny piece is to wish financial health to the married couple. T
Bridal bouquet
A sprig of shamrock for an Irish bride's bouquet or a branch of white heather for the Scottish bride is thought to bring good luck.
Celtic pebble toss
Couples in ancient times were often married near a lake, river, or holy well, believed to be favoured by the Celtic gods. Wedding guests cast small stones into the water, while making a wish for the couple's future happiness.
Irish wedding coin
During the marriage ceremony, usually after the blessing of the rings, the groom presents his bride with a silver coin and says: "I give you this as a token of all I possess."
The coin symbolizes his willingness to share all that he has or will have in the future. The coin becomesa family keepsake and is passed down from mother to her eldest son on his wedding day. A newly minted coin can be used to start the tradition.
Lavender
Lavender, an ancient symbol of love, loyalty and devotion, is placed in the bride's flowers to help ensure a happy union.
Handfasting
The couple stands together with wedding guests forming a circle around them. As the bride and groom pledge themselves, their hands are gently bound together with a cord or strip of tartan cloth. The expression "tying the knot" may have come from the handfasting ceremony.
Handfasting was originally a trial marriage contract that lasted for a year and a day. If it didn't work out, the couple went their separate ways.
Today, handfasting can be incorporated into a Christian or civil ceremony as part of a connection to Celtic culture.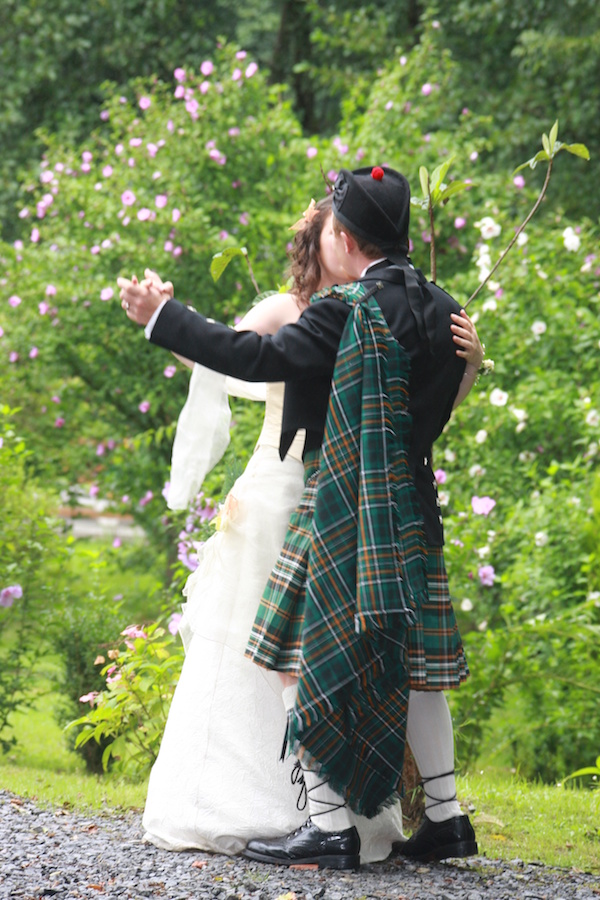 Tartan
The bride, her ladies-in-waiting and female wedding guests can wear a tartan sash, skirt or shawl. Tartan worn by men is not reserved for the kilt only. Men can wear a formal bow tie and cummerbund with their eveningwear.
The kilt
One of the most unique ways to bring the Celtic spirit into a wedding is to have the male members of the wedding party wear kilts. The full formal kilt attire consists of a tartan kilt, Prince Charlie jacket and vest, fur or leather sporran, kilt socks and flashes and dress shoes. Additional items are kilt belts and a sgian dubh, a small knife with or without a sheath worn slipped into the top of the kilt sock.
Information drawn from www.celticcolours.com.