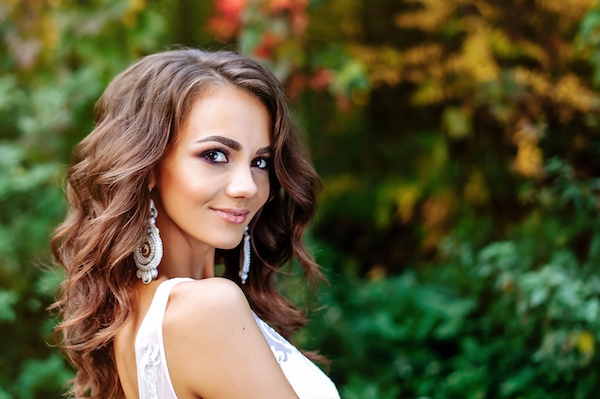 It started with Naeem Khan's fall 2016 bridal show and continued with the designer's spring 2017 and fall 2017 collections: Statement earrings set fashion-loving brides' hearts aflutter.
And while not every bride-to-be wants to copy high-fashion runway looks (especially those elaborate headpieces and braids!), chandelier earrings are definitely one of the hottest wedding  jewelry trends of 2017.
Forget understated pearl studs or delicate, discrete, barely-there gold or silver hoops. Exotic is in. Dangling is big. Dazzling is even better. But that doesn't mean tacky. Or overwhelming.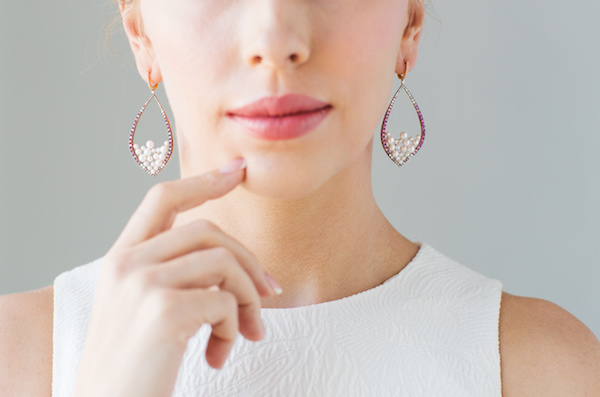 For maximum impact and self-confidence, the earrings you choose should be consistent with the style and theme of your wedding. They should complement your dress, hair and other accessories, rather than distract from your look. For instance, a chunky necklace with an embellished, feminine gown can be jarring. Yes, you want your earrings to attract attention and draw people's eyes to your beautiful face and hair, but you want guests to notice your gown too.
It's important to remember that a lot of wedding gowns feature a jeweled or beaded bodice as a key element of the look. Many bouquets and hair accessories also feature a jewel accents, as do wedding cakes. Everything doesn't have to match perfectly, but a careful coordination and styling will definitely achieve stunning results.