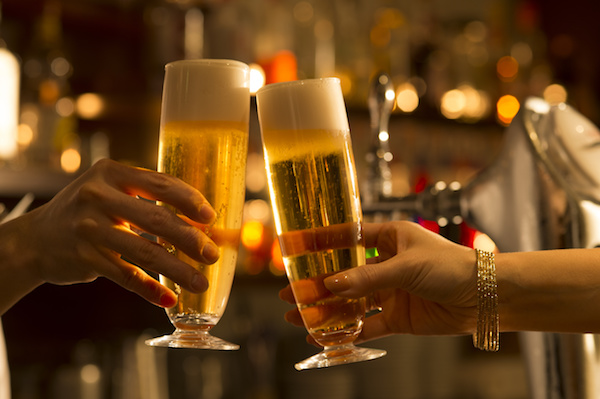 by Jonathan Hiltz
Photos below provided by Beau's Brewing Company.

Most people would agree that among the list of experiences humankind has indulged in throughout history, beer would be among the most popular. Annually, the world consumes over 100 billion litres of beer. That delicious, smooth, golden elixir is enjoyed in all countries that allow alcohol consumption (and perhaps secretly in those that don't).
Beer has quickly joined the sophisticated ranks of wine and cocktails and is now accepted at the most elegant of affairs. Some suggest this evolution was catapulted by the growing popularity of craft beer.
Artisan-style beers are making an appearance at wedding receptions around the world. Choosing craft beer over traditional brands could be one of the many reasons your event is remembered long after the cake has been eaten and the band has gone home.
There are throngs of beer aficionados these days, and local breweries are quick to offer up their libations and explain the many reasons why their brew should be a part of your day.
"People are thoroughly enjoying the idea that they can get something a little different and it doesn't have to be one of the big three brands," says Ashleigh Craig at Beyond The Pale, a craft brewery on Hamilton Avenue in Ottawa. "There's your 'macro brands' which would be your Labatts and Molsons, and then craft beer, which is a lot more labour-intensive. Some people would say it's artisanal and local."
When compiling your selections for guests, it's important to know your audience. "We first have a talk about who [the clients] are catering to." Ashleigh points out that if guests are mainly beer drinkers who have had the mainstream brands for the last 20 years, then you'll want to choose something that's "more approachable" in taste to a general audience.
Beyond The Pale gets a number of requests for weddings and other events. They currently commit to about two events a month because demand for their product outweighs their supply, but they are quickly expanding. Ashleigh also mentions a 'tip of the hat' to the craft beer company Beau's, whom she says, "has really paved the way for craft beer in Ottawa over the years."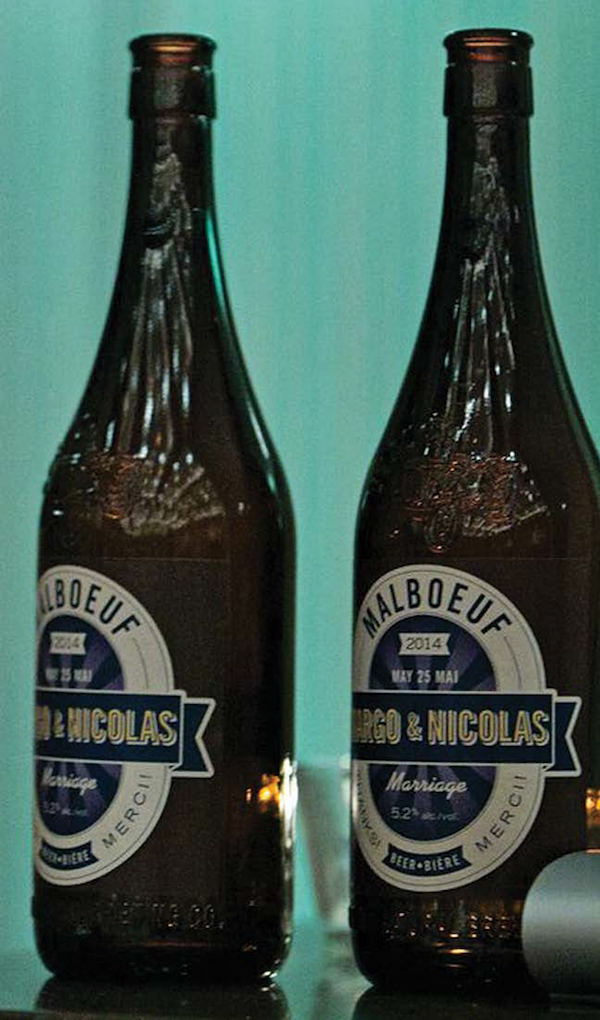 Speaking of Beau's, Ottawa Wedding caught up with Steve Beauchesne, one of the co-founders of Beau's All Natural Brewing Company, to get his thoughts on your special day and what people should be drinking. "Statistically, craft beer has been growing in popularity, so more people are aware that they have an option to make local, flavourful beer part of their wedding." Steve adds they receive a significant amount of requests from couples whose first date was over a glass of their product.
He suggests giving guests a few craft beers to choose from and "a few cans of that light stuff for Grandpa Joe if you feel you need to." If you would simply like one option, then he agrees it should be an approachable beer that appeals to the masses.
"You may also want to consider how your beer complements your menu selections. There is a whole art to pairing food and beer that you can explore as you plan your day," Steve adds.
Another stylish accoutrement when going with Beau's is their personalized label service for wedding orders. The bottles feature the names of the bride and groom and the wedding date.
Paul Meek from Kichesippi Beer has the last word on the subject. He believes guests should have a choice of "something light as well as something dark in the glass" to give them a great choice based on their personal preference. Kichesippi also gives tours of their brewery for the wedding party as a special treat.
Whatever brewery is fortunate enough to become your supplier of choice, having craft beer at your reception is a talking point that will excite even the occasional drinker. What better way to celebrate your new beginning than with a unique experience that can be shared by all.