By Rev. Alan Viau
This was my second guerrilla wedding of the year. Everyone was to show up at Hog's Back Falls… in costume. Gerry and Monique, both in their 50's, wanted something special for their day.
It was a thrill to meet Gerry and Monique at our planning meeting. I really am encouraged when I see people fall in love for the second time. Gerry is divorced and Monique is a widow. When their life handed them these difficult experiences, it was inspiring that they have moved beyond them and found themselves totally in love.
With this sense of renewed love and perhaps a little of childish giddiness, they decided that they were dressing in a Lord of the Rings theme. Gerry was a King and Monique a Fairie. I went along dressed as a Hobbit. They invited their guests to arrive in any costume they had and to join in the fun.
That Sunday, Hog's Back Park was packed with people enjoying the sunny day. The Society for Creative Anachronism, who were also partially in costume, were practicing. Other people were in garb for the Pirates Adventures.  It didn't seem strange for about 30 people to show up in various costumes for a wedding.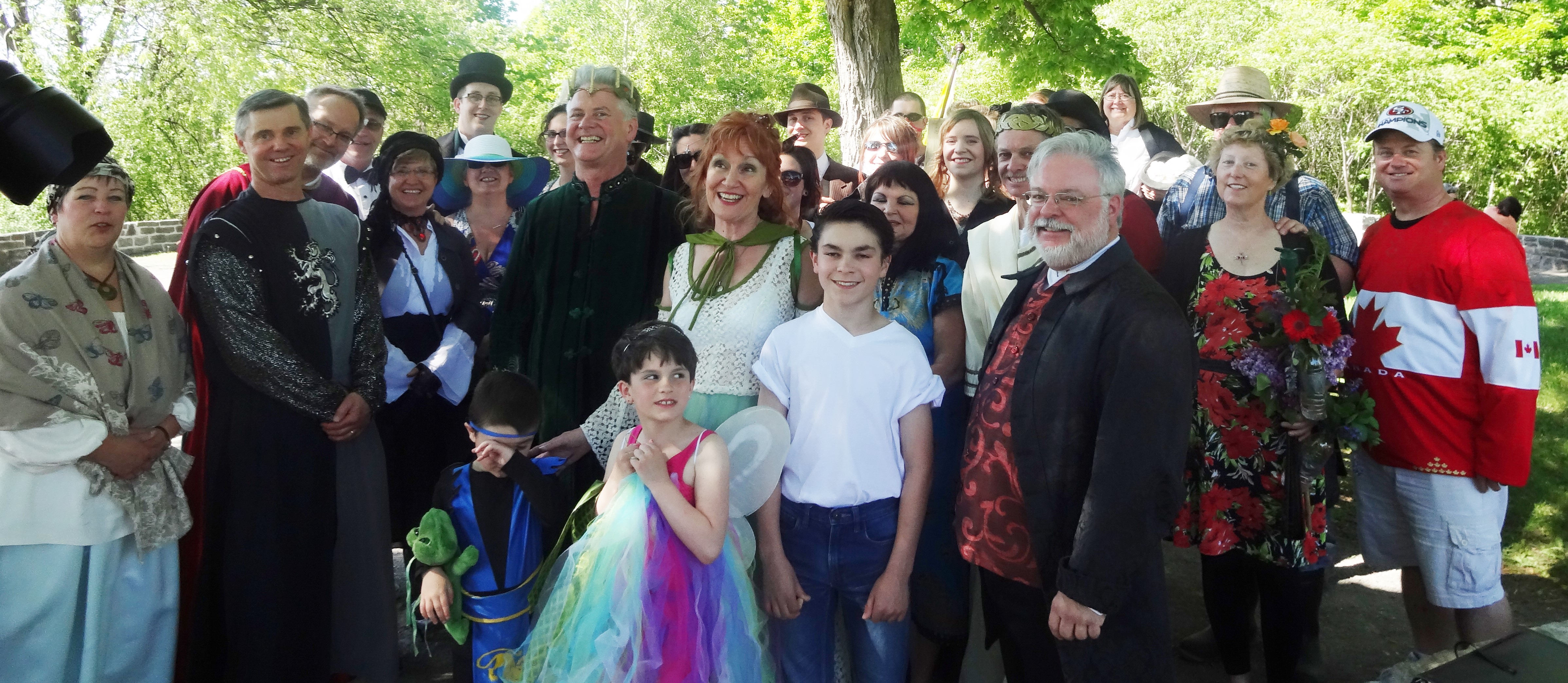 We gathered at the look-out point where there is a low rise stone wall among trees. Gerry and Monique said their own vows to each other. There wasn't a dry eye in the audience.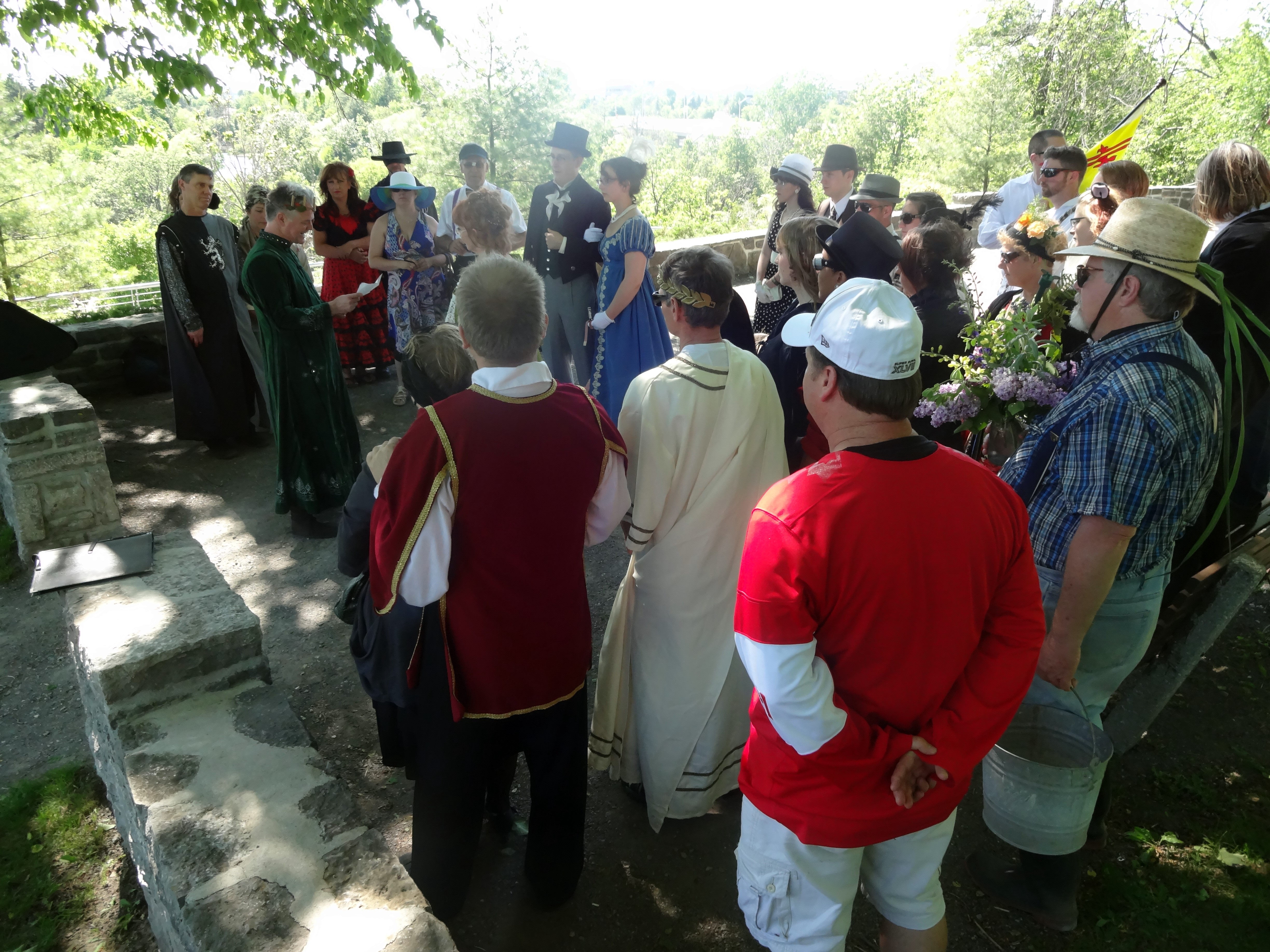 I performed a handfasting which seemed really fitting to the costumes. And of course the kiss seemed magical.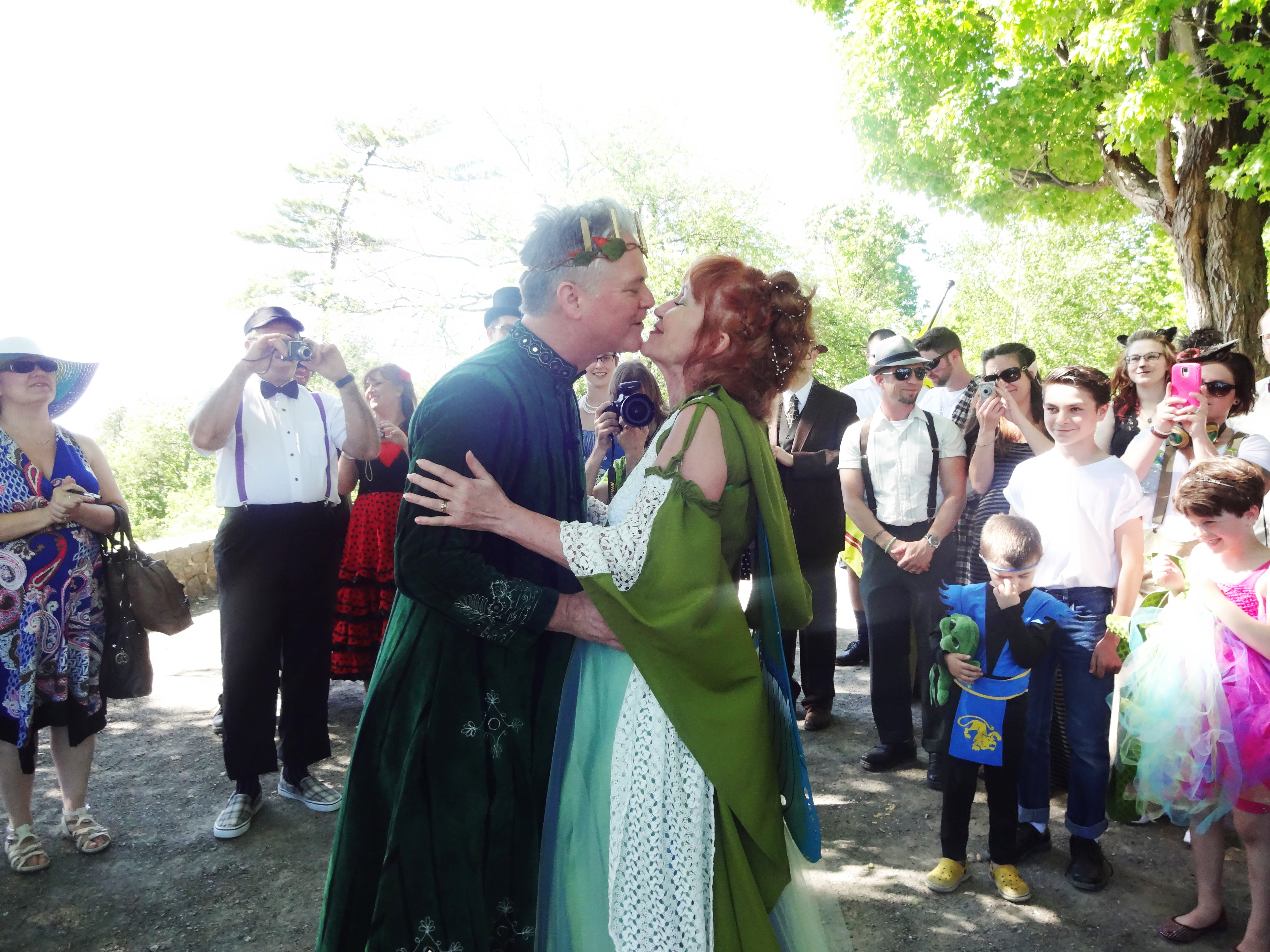 Afterwards we dispersed… disappearing among all the other costumed people in the park. Congratulations Gerry and Monique!