After running into lots of planning stress, Darren and Michelinne decided to have a private elopement ceremony. Instead of getting married in September 2013,I performed a romantic ceremony on September 2012.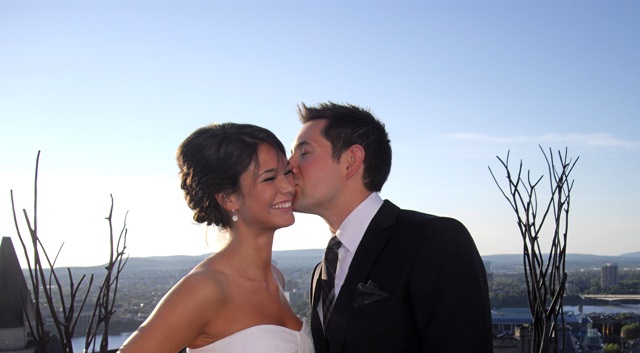 September is becoming a popular month for weddings in Ottawa. It is a gorgeous time of year with cooler temperatures and the tinge of autumn colors appearing. Darren and Michelinne confirmed a wedding with me for September 7, 2013 at the Courtyard Restaurant in April, 2012.
In May, I received an email from Michelinne. It started with "After weeks of much deliberation, Darren and I have had a change of heart. " Oh No – I thought they are calling it all off!!
I was relieved to read…" We have decided that we would like to elope. We have in mind a very small, intimate, romantic ceremony for just the two of us. We would still love for you to marry us. That being said, we are looking to move up the ceremony to the end of August or beginning of September of this year." And so we agreed to September 6, 2012.
I met them in the rooftop suite at the Westin Hotel. There were 5 of us present; Darren, Michelinne, Blair Gable (Photographer), Tia Ward (Westin Hotel Coordinator) and me. We signed the license & register before the ceremony with Blair and Tia co-opted as witnesses for the ceremony.
I helped Darren with his tie and straighten his suit and we were ready to go.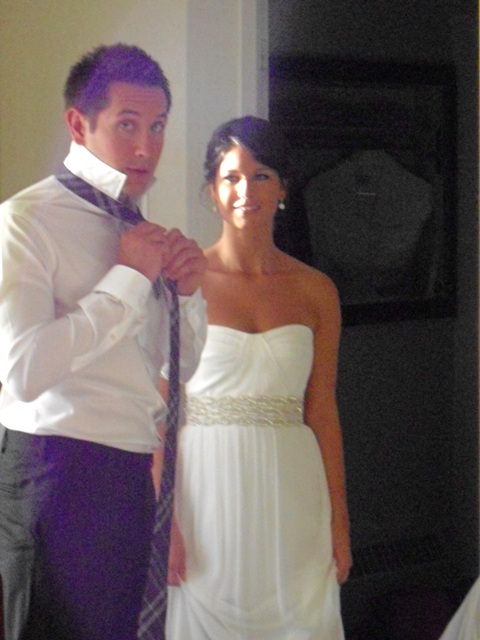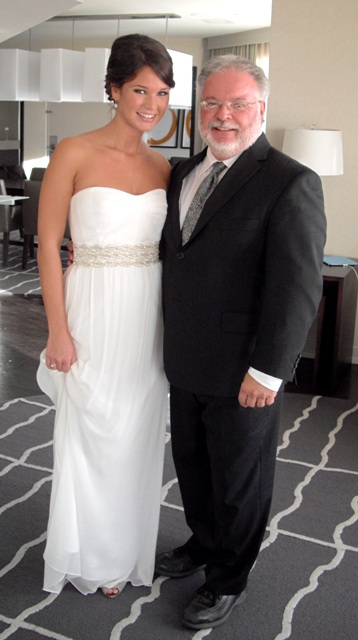 Their personal and touching ceremony included a Rose Ceremony and Handfasting. They exchanged beautiful love filled vows that had all of us crying.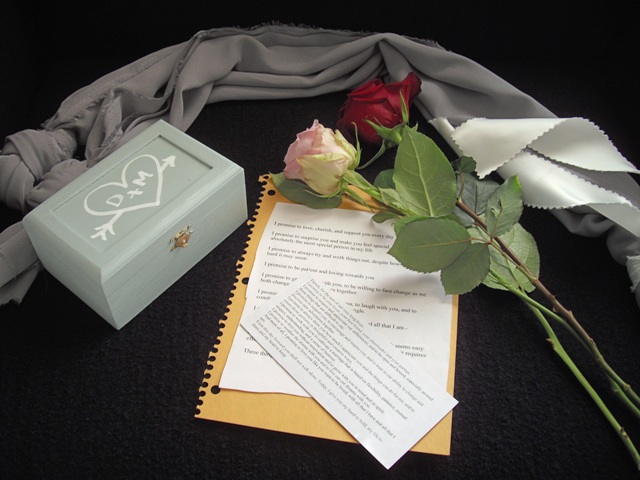 It was a perfect intimate wedding ceremony – on the rooftop overlooking Ottawa's Parliament Hill in the setting sun. Tia organized an equally stunning private dinner for them on a picnic table on the terrace.
Three weeks later, they got their parents together who met for the first time… and announced their marriage. Darren and Michelinne re-enacted the wedding for them and Blair tells me that they were just as emotional in saying their vows the second time.   This was a touching elopement wedding for all of us.