By Rev. Alan Viau
Their first encounter was fifteen years ago, Devon, a sophomore in high school looked back in the lineup at the school cafeteria and was captivated by a beautiful girl. The girl he would eventually marry; the girl who is standing before us today.
It took 4 years for Devon and Andrea to meet. Throughout high school they passed each other many times, but their paths never quite crossed. It was not until the beginning of university that Andrea received an email from Devon; a brief summary of the feelings that he had for her over those years. This email led to a conversation over text, to phone calls and finally to a date. This was the beginning of their remarkable relationship.
They have spent their 20s together, learned about the adult world, supported each other through disappointments and celebrated each others successes.
Finally, they were married at the Royal Ottawa Golf Club.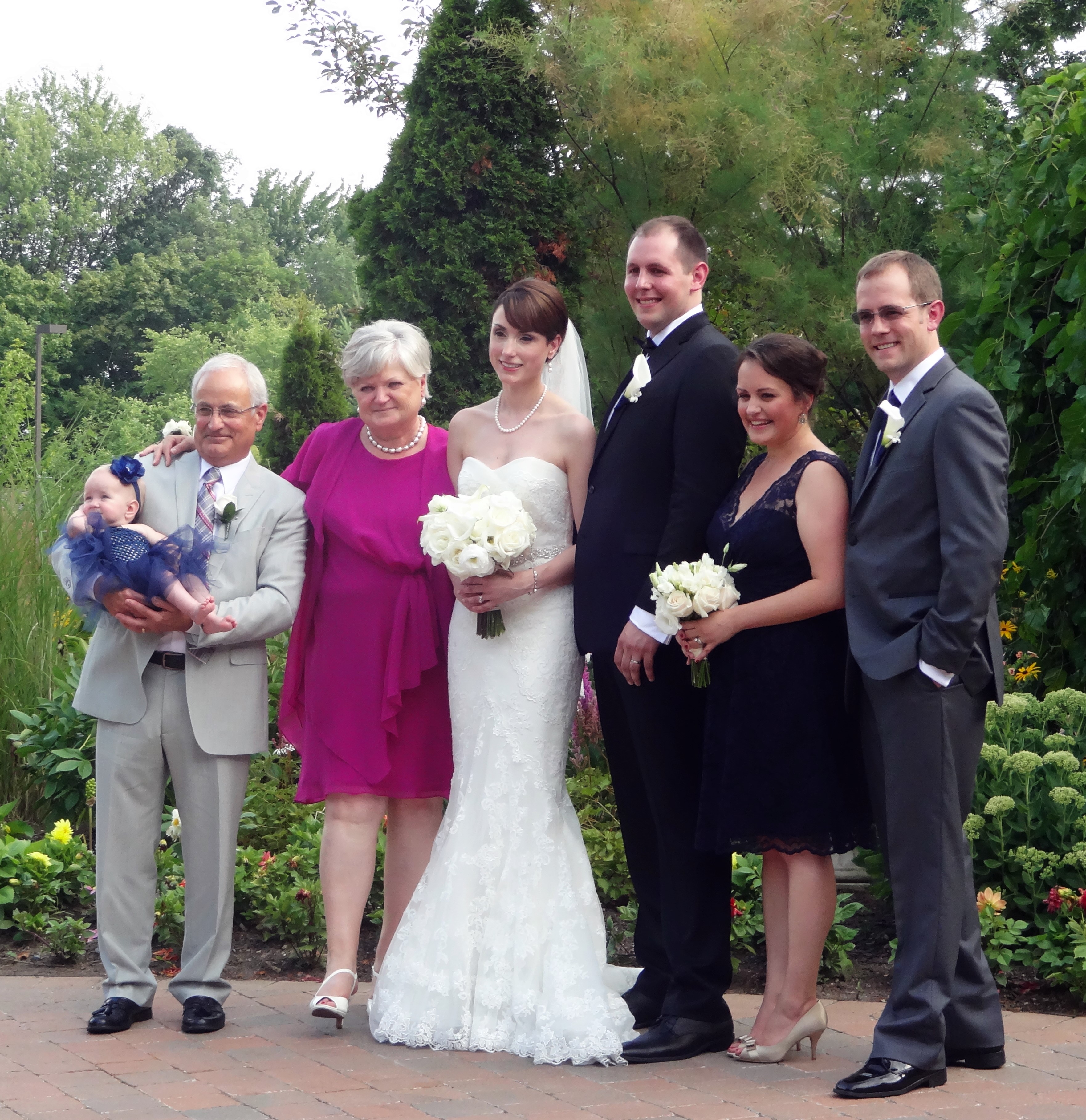 Devon & Andrea with mum and dad. Also with his brother and sister-in-law whom I wed two years ago… and their daughter.
But let's go back a bit and see the wedding ceremony. Andrea arrived at the golf club just in time for the ceremony to start.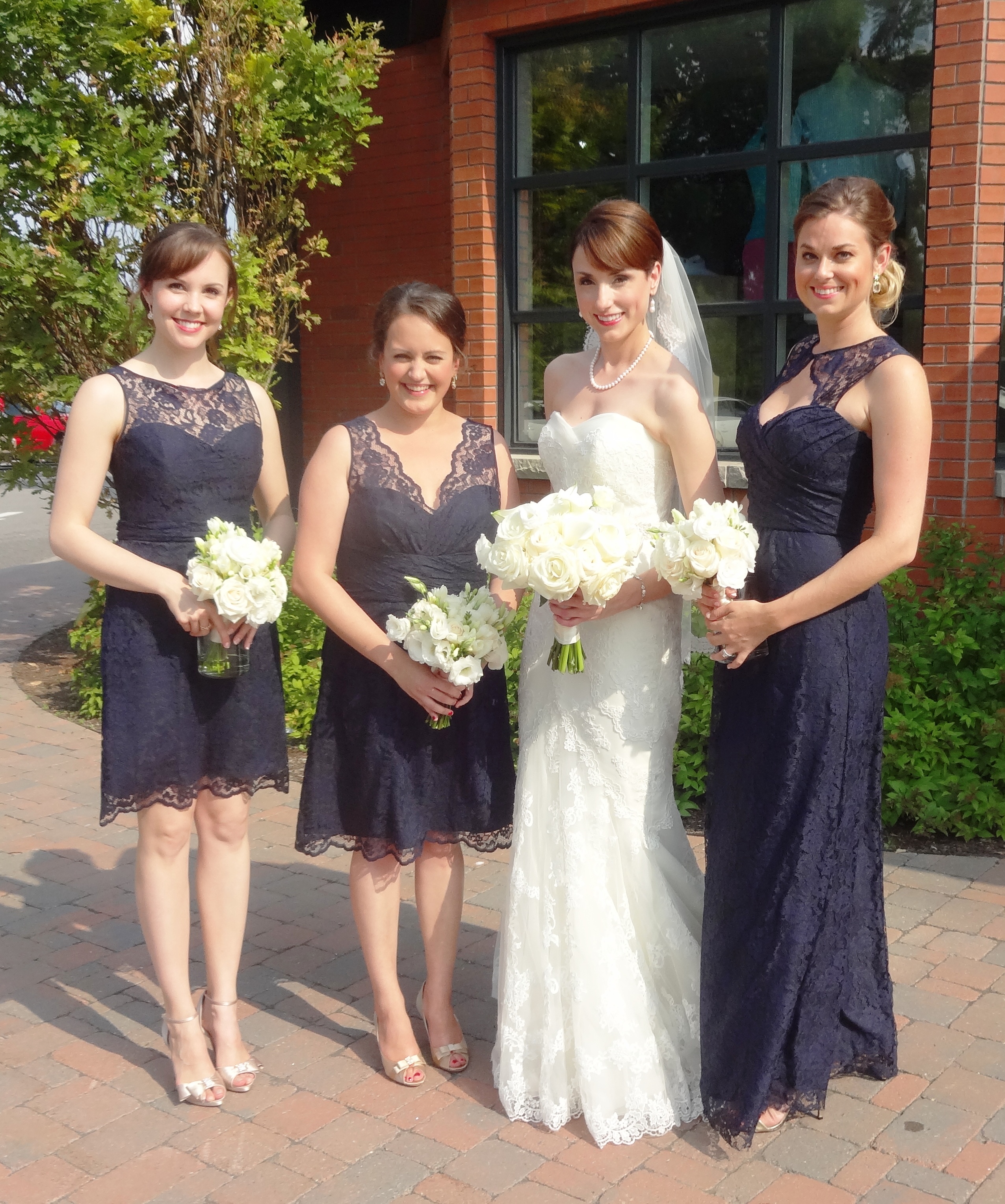 It was a very bright August afternoon and the sun poured in as she entered the room accompanied by her father.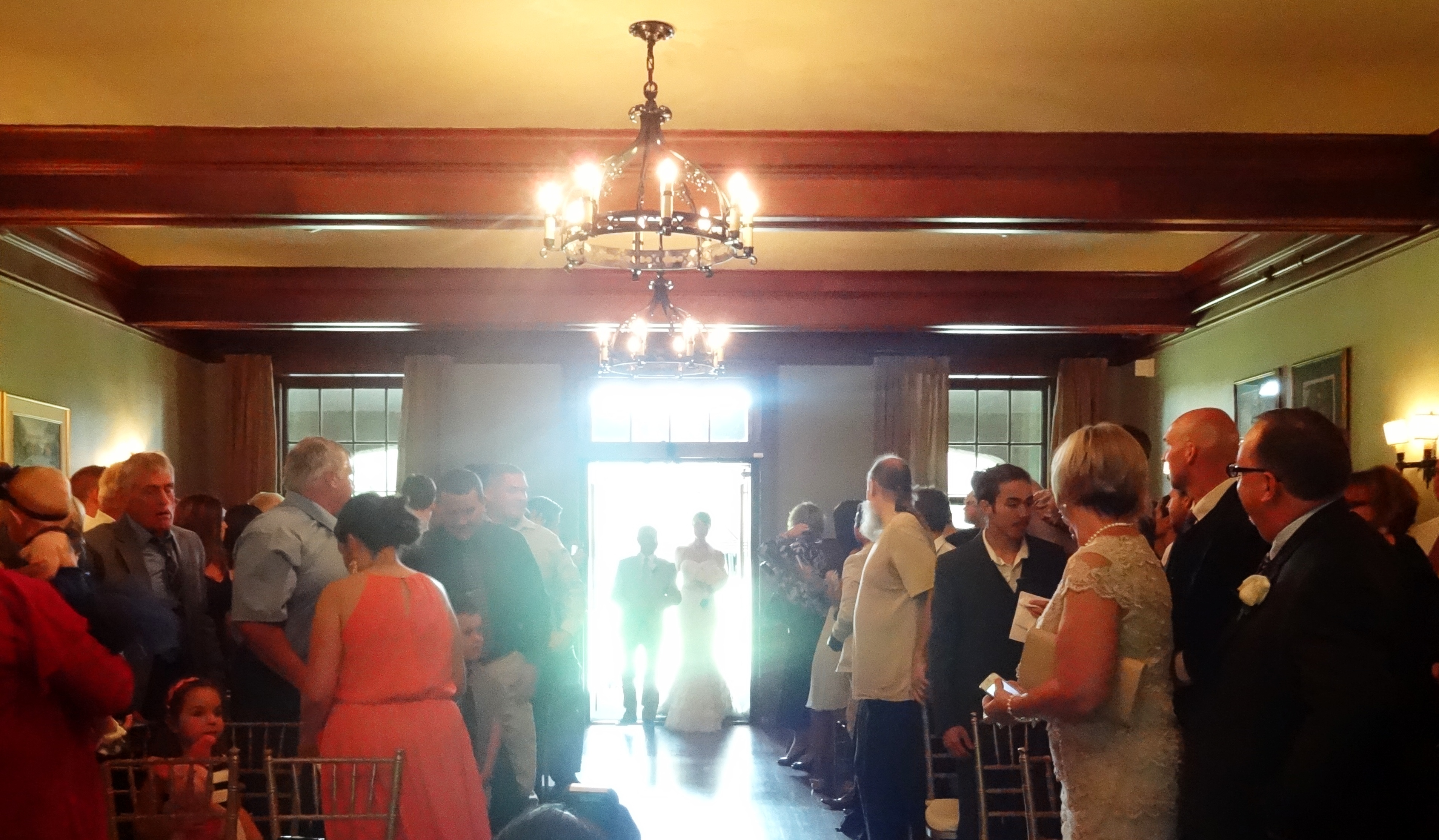 They really impressed me by reciting their own touching vows from memory. Very few couples have been able to accomplish this.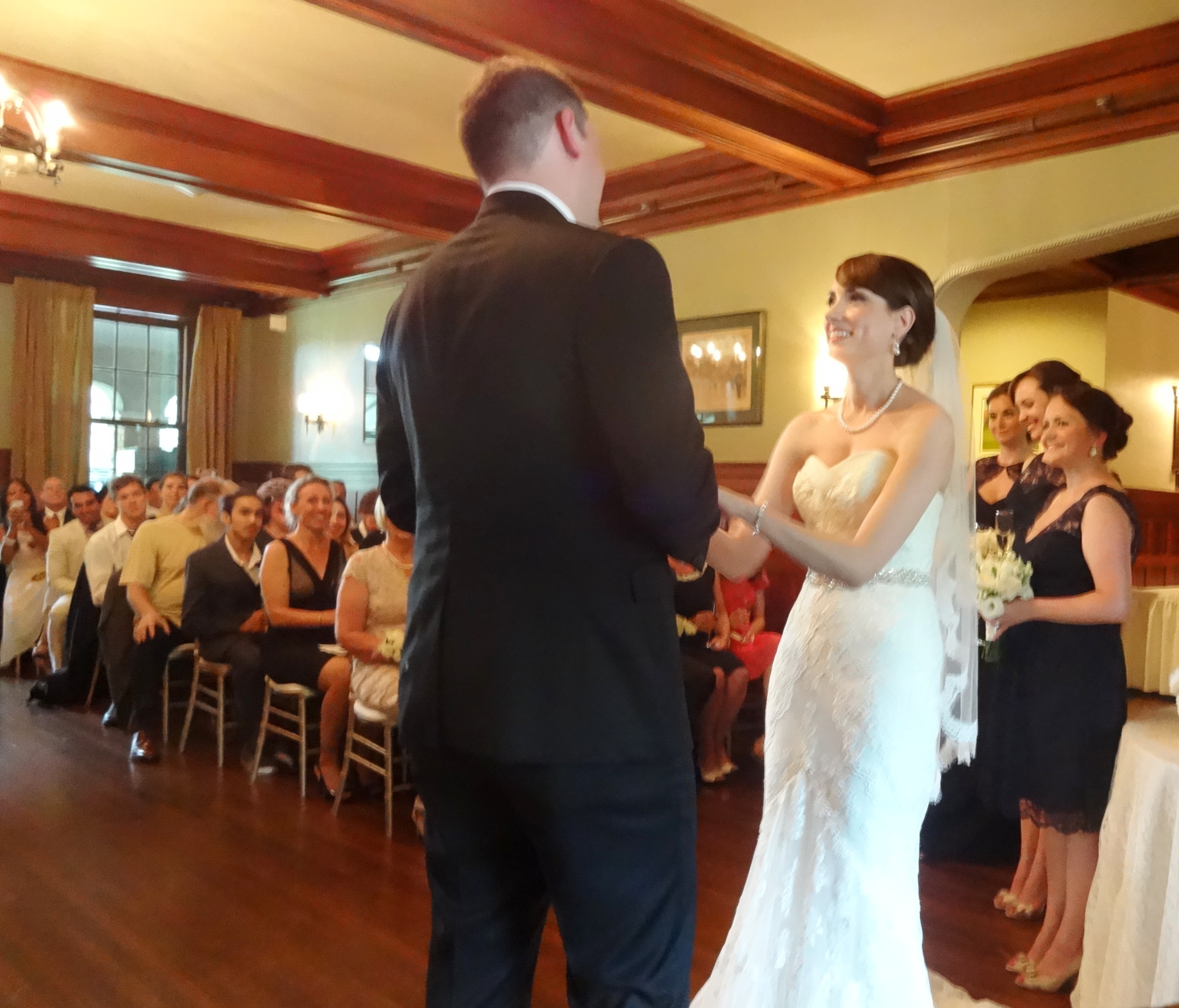 And with a kiss they were married…and with a champagne toast the reception began.
I loved their sweetheart table.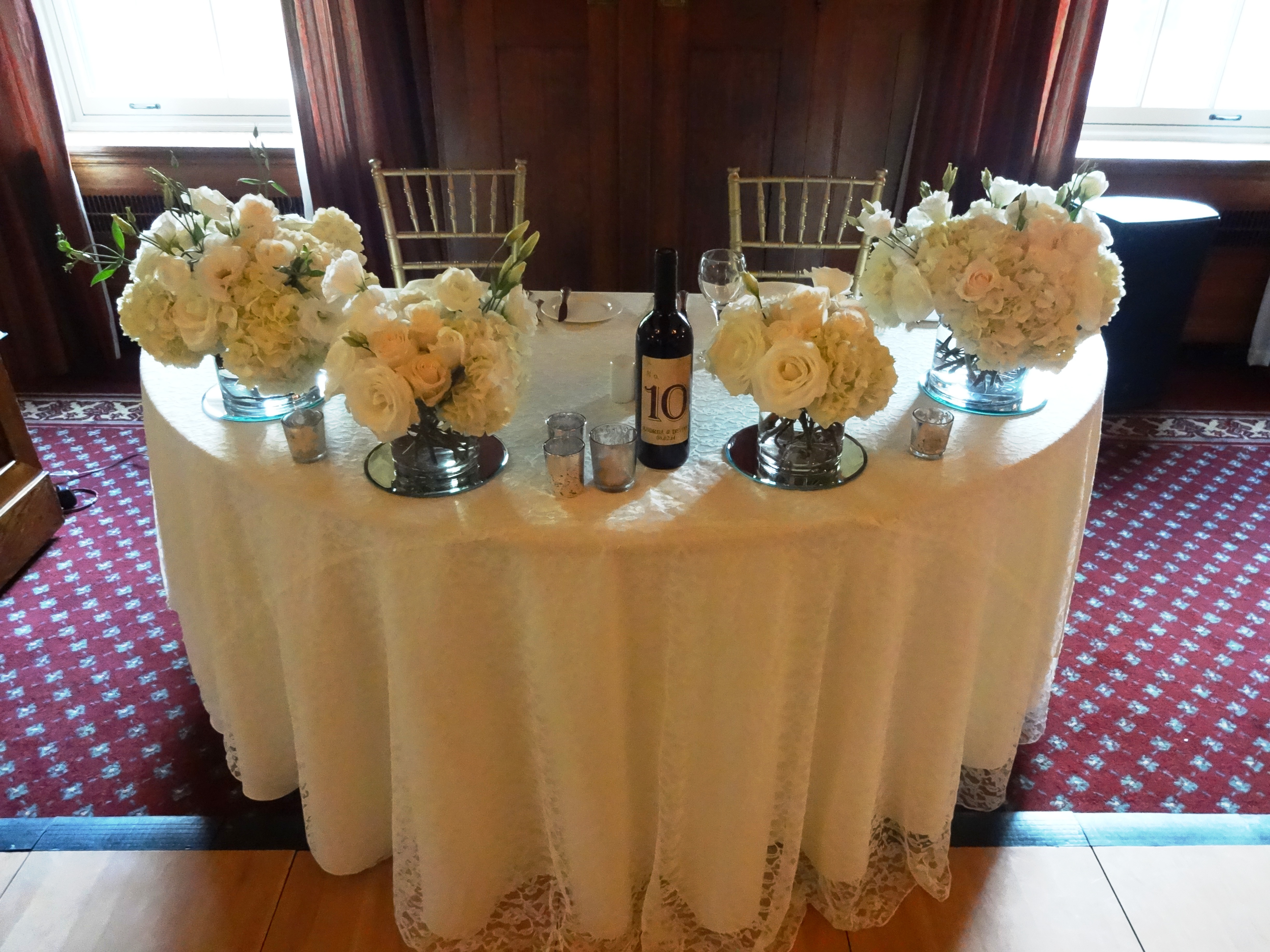 and I know their cake was going to be fantastic because it was made with love by Sarah J's Cupcakes.