DIY Live-Streaming Your Wedding
Live-streaming your wedding may be something your parents never heard of, but it's certainly nothing new. Brides and grooms have been utilizing this technology for years to share their special day live with friends and relatives that would miss it otherwise due to circumstance, location or health.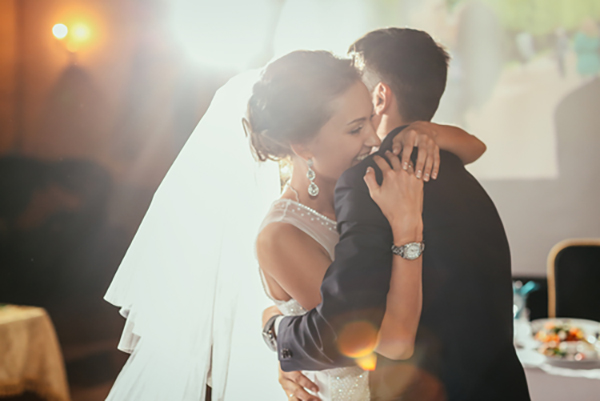 You're probably already shelling out a pretty penny for all kinds of marital memories from disposable cameras for your guests, a photo booth, the videographer and the photographer. The good news is that new live streaming apps and technology means that it doesn't have to cost an arm and a leg. In fact, live-streaming your wedding may actually help you pare down that guest list or choose the destination wedding of your dreams without feeling the overwhelming guilt of "well so-and-so won't be able to make it then." Here are some tips and tricks to live streaming your wedding to keep costs low, guests happy and yourself stress-free.
Know Your Audience
Who will be watching this once-in-a-lifetime event? Do you want all your Facebook friends in on the fun? Or do you just want your extended family across the pond to see the actual I Do's? Defining your audience realistically is the first step in choosing the most effective and efficient way of sharing your big day.
If you're just live-streaming for grandma and grandpa, then FaceTime might be the best way to share your special day with them. Skype is also a great option for international guests, and if you upgrade, you can live stream up to ten users.
Hangouts On Air is a good option if you have more people who want to watch. It lets you stream up to nine users for free. You also can make the hangout public or private, and you have to invite guests to join via their Google Plus account. In addition to airing your special day in real time, Hangouts On Air works in conjunction with YouTube to save and post your video, so guests can watch it over and over, make comments and share. Once again, you have privacy options, so it's up to you if you want to keep the audience limited.
If you want to include more virtual guests, consider affordable apps like Periscope that allow you to live-stream straight to your Facebook or Twitter account, so hundreds or thousands of your friends and followers can see. And while it used to be just for iOS users, Periscope recently became available on the Google Play Store for Android as well.
Choose Your (Second) Videographer
You've already hired a videographer for the wedding, but now you've got to find a live-streaming camera holder as well. It can be hard to find a willing volunteer on your guest list, but if you have a slightly tech-savvy guest, a live person always gets the best footage. Other brides have opted to use drones or even robots (no joke!) for high-tech live-streaming. Of course, you can go old school and just put a laptop on a chair.
Get Easy-to-Use Film Equipment
While you can keep your filming equipment simple with any old smartphone, tablet or laptop, many brides are getting a little more professional with their live-stream filming equipment, especially if the stream is being recorded. The new iPhone 6s Plus already has amazing video stabilization as opposed to older iPhones, but you can get even more professional with hand-held stabilizers that use counterweights. These give your video an extra cinematic appeal, not to mention they start at around $30 and go up from there.