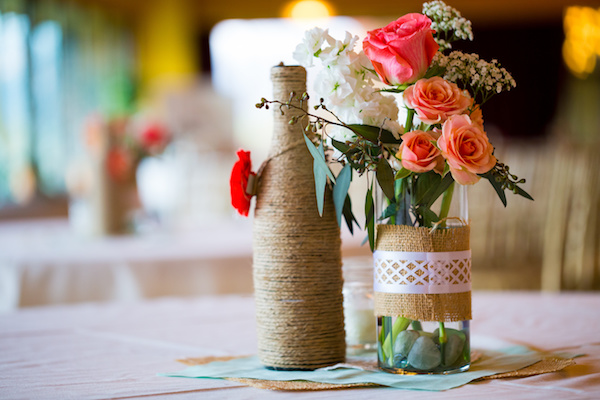 You've dreamed about your wedding day, but not about the price tag that comes along with it. Luckily, you can have the wedding of your dreams on a realistic budget with a little creativity. Here are two inexpensive projects for a day that you – and your guests – will never forget.
The Centre of It All
When it comes to your reception décor, you want your guest tables to shine. However, lush floral centrepieces can quickly consume your budget.
Sometimes the simplest centrepiece can be the most elegant. Try a glass container filled with coloured stones, water and floating candles or flowers. Another option is a wine bottle centrepiece. Collect empty bottles (be sure to enlist some help) for each table and spray paint each in your wedding colours. Add embellishments by stenciling or adding photos, quotes or graphics that represent your relationship.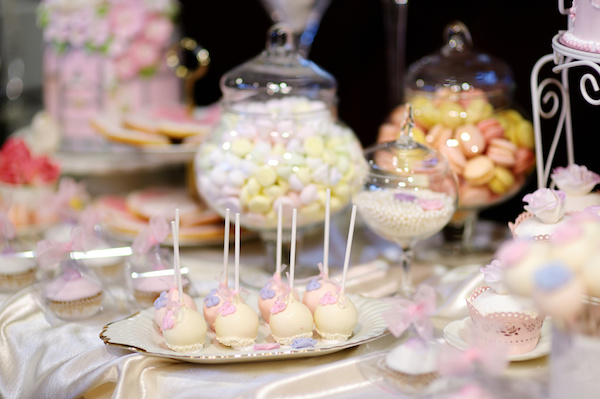 Who Doesn't Love Candy
Give your guests a fun treat with an inviting (and inexpensive) candy buffet. First, select a variety of glass jars and containers in different sizes and shapes to hold your treats. Don't stop here though. There are a variety of ways to further embellish your candy jars.
"For a wedding candy buffet, adding colours and embellishments adds depth to the glass," says Katherine Merkle, Krylon brand manager. "This gives your table a more sophisticated look that doesn't have to come with an expensive price tag."
Start by washing the containers and allowing them to dry thoroughly. Next, use stencils to spray the outside of your containers with anything from stripes and polka dots to glitter with a paint such as Krylon's Indoor/Outdoor spray paint or Glitter spray. You can also use a leafing pen to add additional details. Other decorating options include glitter, decoupage or stencils.
For set up, use a variety of sturdy boxes or books stacked at varied heights and then drape a tablecloth over the levels. Place your containers and fill each with your festively coloured and delicious treats.
These projects are just two simple ways you can create the wedding of your dreams without breaking the bank. Additional project ideas from Krylon can be found online at www.projectsinacan.com.
www.newscanada.com