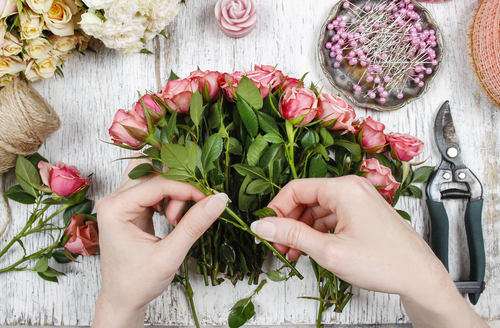 One scroll through a wedding-themed Pinterest board is all you need to tell you that DIY wedding inspiration is all the rage right now, and for good reason. Making some of your own wedding items lets you add a personal and unique touch to your special day; it can also save you a lot of money. While there are many great homemade elements you can add to your wedding, you don't want to over-DIY it and end up a stressed mess. You also don't want to wind up with "Pinterest Fail" memories. Here are some DIY wedding options to consider:
Invitations
Buying a pre-priced invitation package can be spendy, especially if you want a personalized look. Making your own invitations can be a cost-cutting option, particularly if you've got time, artistic flare and a very clear idea in mind. If you want to make them fancier or more personalized, Better Homes and Gardens suggests using handmade or textured paper, layering patterns, using embellishments like buttons, lace or a personalized stamp. The possibilities are endless, and there is no shortage of inspiration on the Internet. However, it might be good to figure out the theme and color scheme you want at your wedding first so you can coordinate the send-outs. Also, give yourself enough time so that if your homemade creations are underwhelming, it's not to late to get them professionally done.
Dresses
No matter how handy you are with a sewing machine, a wedding dress or bridesmaid dresses will cause more trouble than they are worth if you try to make them yourself. Sewing your dress may turn out to be more time consuming than you planned, it may not turn out exactly as you envisioned or it may not look as good in person as the photo you found for inspiration. With a plateful of other tasks to do before your big day, that is one thing you definitely don't want to tackle. If you want something unique or want to save money, search for vintage and secondhand dresses, or look at consignment stores and then have the dress altered.
Flowers
Got a green thumb and a gift for arranging? Making your own bouquets may sound like too much work, but there are tutorials online to show you how to make arrangements with minimal effort. YouTube offers an easy-to-follow guide to creating your own bouquets. To save even more, use flowers that are in season and search online, at wholesalers and at grocery stores. Keep in mind, though, the style of your wedding. DIY florals work well in a casual, rustic, vintage or laid-back boho celebration. If you intend your festivities to be elegant, glamorous, traditional or sophisticated, the work of a floral designer is well worth the investment. At the very least, do a DIY practice run weeks in advance to see how a bouquet and a table arrangement will look and how long they will last.
Food
Whether your guest list is 10 pages long or you're only inviting immediate family and close friends, planning a menu and cooking food for all those people is something you probably don't have time for; and you don't want to stick anyone else with that job either. There are a lot of ways to get creative with your reception food, however. Once you know roughly how many people you're expecting and have decided on a budget, you can plan your menu accordingly. Stick to items that are simple, seasonal and local, if possible, and choose options you know everyone will like, taking into account dietary restrictions and allergies. One way to save you a headache and some money is a buffet, which cuts down on having to plan a plate for each guest. Another option is to serve lots of hors-d'oeuvres.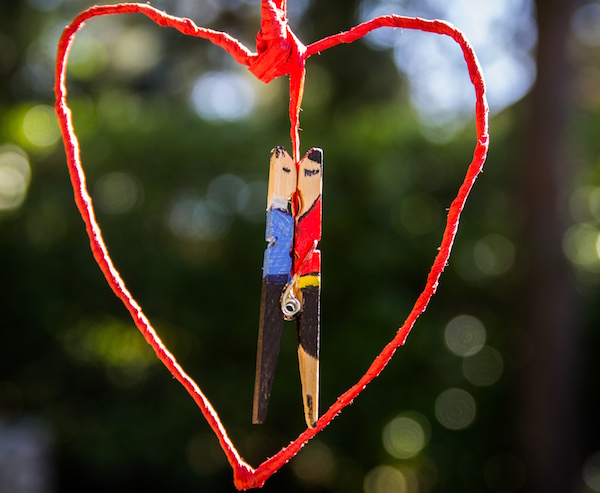 Photography
If you have your heart set on the traditional posed wedding photos, there isn't a great substitute for a professional photographer. However, instead of having professionals handle all the pictures, capture some moments with fun DIY photo options. Popular Photography suggests integrating unique picture opportunities, like a photo booth, where guests can take silly pictures with props, or ask your guests to download a wedding photo app, like WedPics, that lets your guests upload their smartphone photos to one album. Not all phone pics are great, but newer phones like the Galaxy S6 have an impressive 16-megapixel camera with auto HDR that turns out great photos. If you supplement your traditional photographer pictures with some guest-inspired photos, you'll have more memories to share from more points of view.