By Rev. Alan Viau
I find it really fun to do double header weddings. This is when I perform back-to-back ceremonies at a ceremony location. Last weekend, I married two sets of couples at Stanley Park in Perth, Ontario.
I get a thrill when I perform double header weddings. Given the randomness of booking brides and grooms ceremonies, it occurs surprisingly often enough. Places where this has happened are Museum of History, Strathmere Inn, Lago Restaurant and at Museum of Nature on New Year's Eve.
Last weekend, a double header wedding capped my seven wedding weekend. Both ceremonies were held outdoors in Stanley Park in Perth, Ontario. Ginny and Byron went on to a reception at the Best Western while Tanya and Kyle partied across the street at Codes Mill.
Ginny was radiant in her platinum hair making her look Gwen Stefani-ish. Byron was just over the moon with joy in marrying her.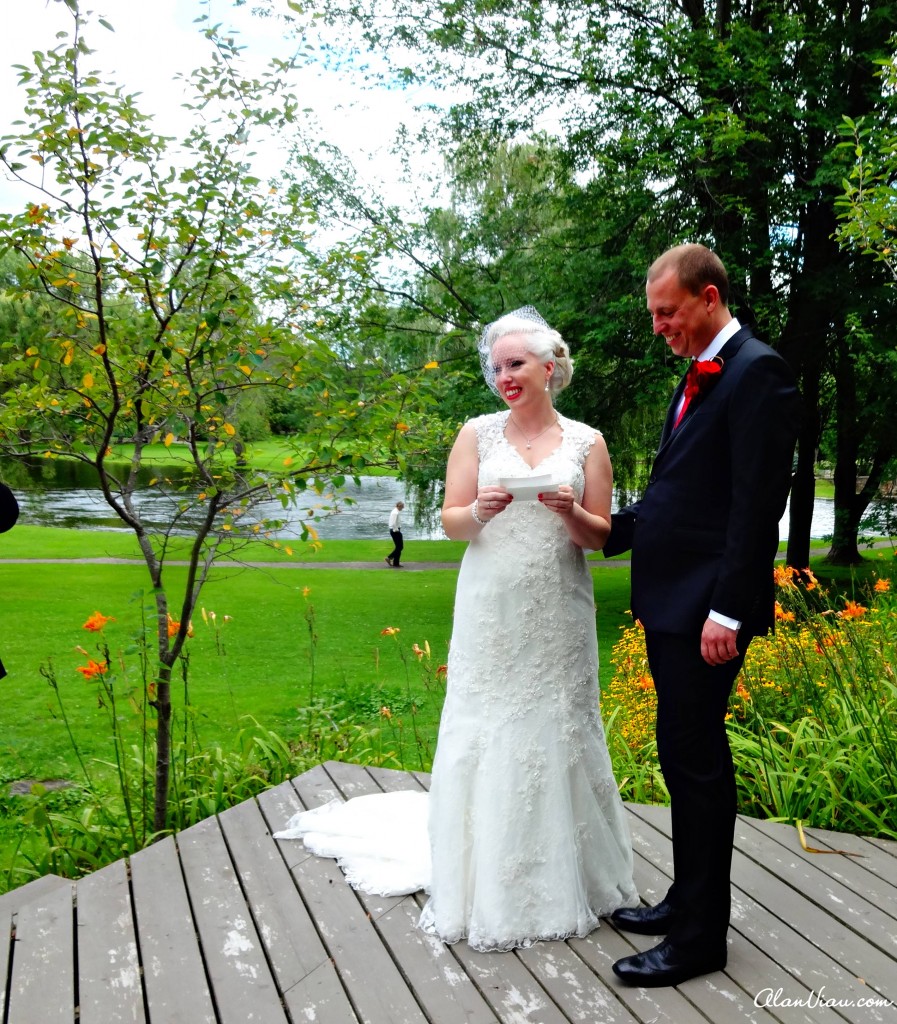 Their wedding was full of fun. I started with the famous quote from the movie Princess Bride, in full accent; Mawwage…. It followed with a reading from Calvin and Hobbes and another quote from the movie – which I acted out. Even their vows were humorous.
After the wedding they went for pictures and the reception. I loved their Lego cake!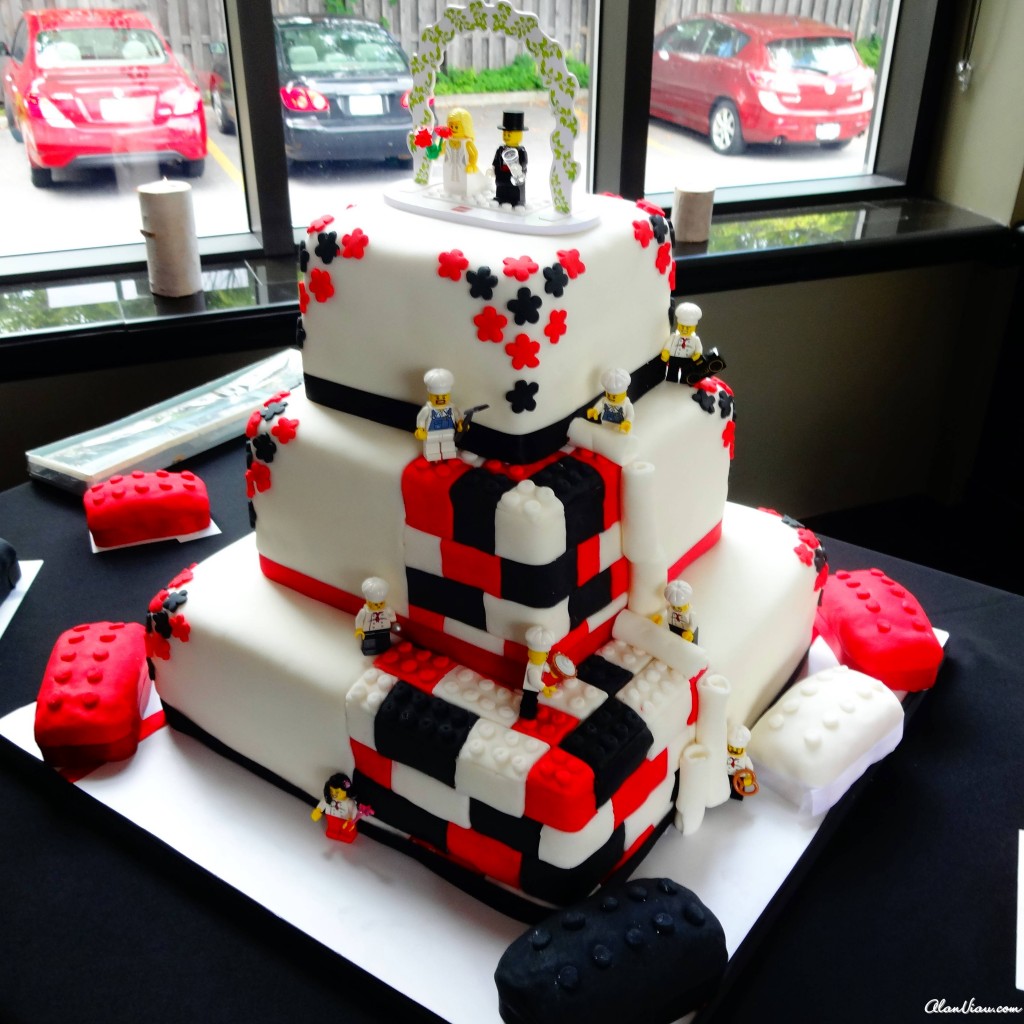 A few minutes later, I was present for Tanya and Kyle.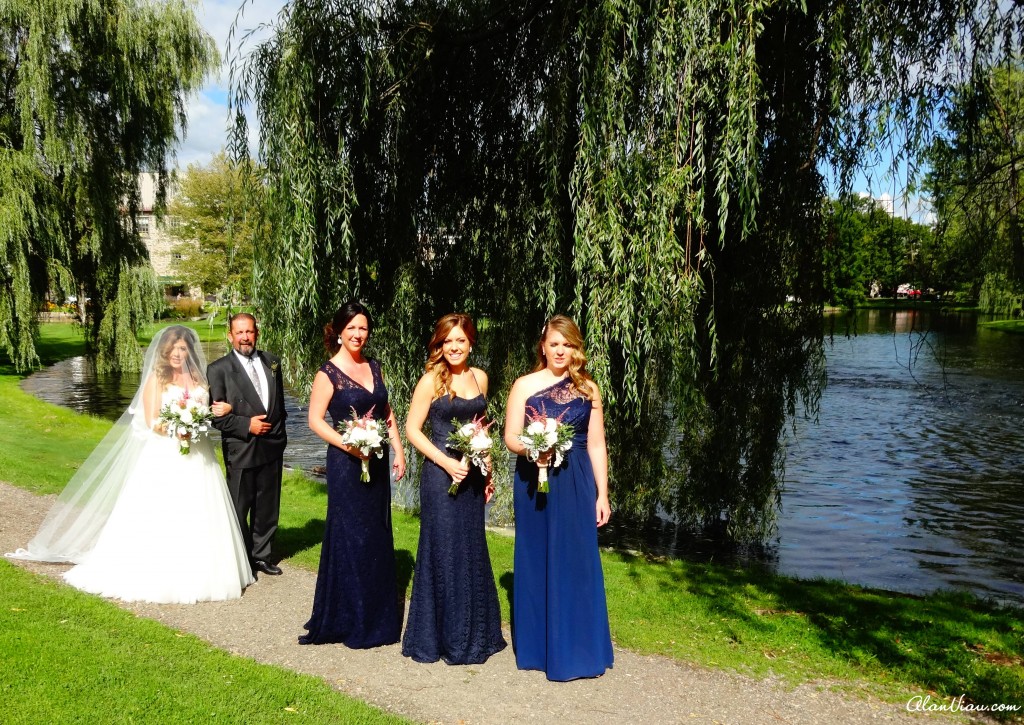 Their wedding was more traditional. It was very touching to have Tanya's grandmother, Betty, act as Flower Girl and give the blessing.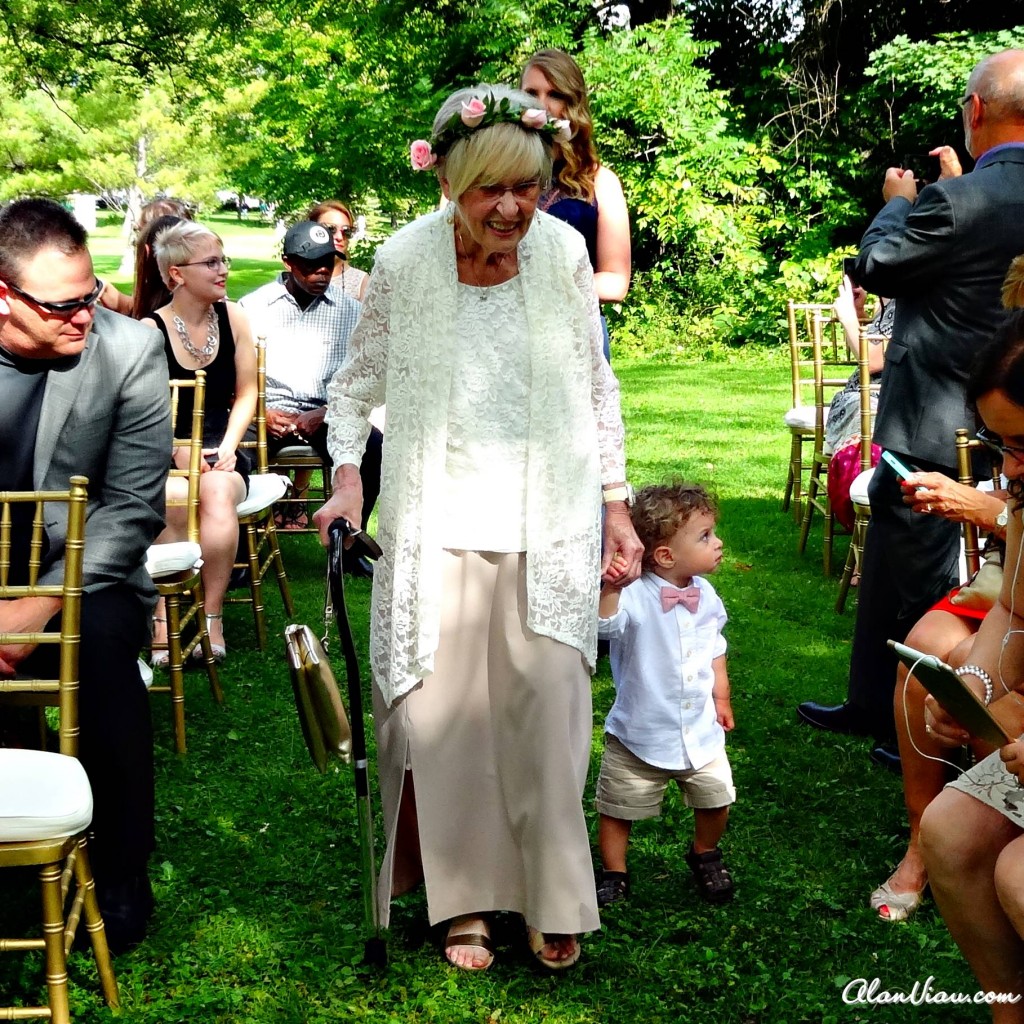 The end result was the same: a happily married couple.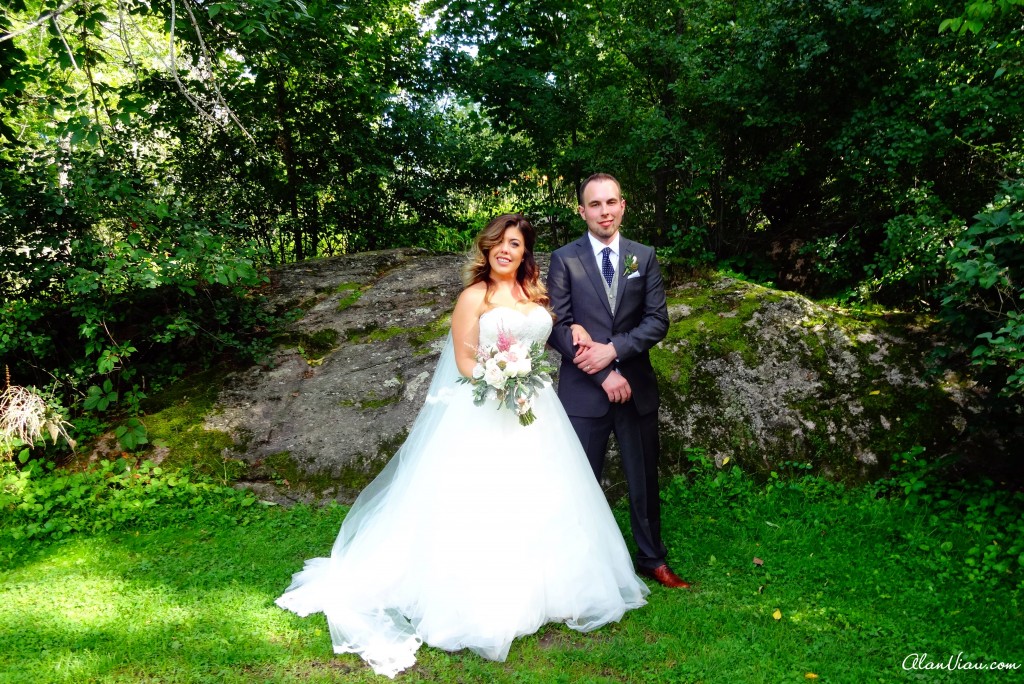 I received this email from Ginny and Byron two days later that brought tears to my eyes:
Hi Alan,
We just want to say Thank You so much for making our big day extra special. Your knowledge and expertise made it really easy for us and we had such a great time working with you.
Everyone commented on how fun our ceremony was and that you made it extra special for everyone watching! They loved you and your vibe!
We ran into the other bride you were officiating for the night before the ceremony and they were just as excited as we were to work with you!
If you ever need recommendations in the future please let us know and we would be happy to provide them. I can't imagine anyone else getting us as much as you did and having as much fun with us as you.
Thank you again for being awesome and making our day awesome!
Virginia and Byron