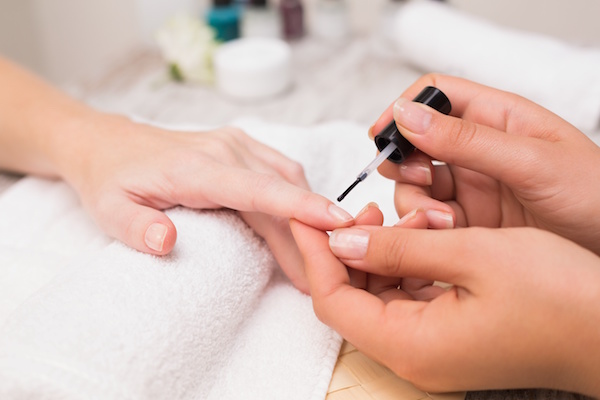 The right nail polish will make that sparkler really shine
There are a few aspects of getting engaged that stand above the rest. For starters, you get to marry the love of your life, not to mention all the fun you'll have planning a wedding and putting your creative ideas into motion.
While every aspect is exciting, for some, the best part is showing off that gorgeous bauble. Though the bling on your finger may be big enough to garner plenty of attention on its own, wouldn't it be nice to rock a nail polish shade that really bedazzles your bling? Here are a few shades that will enhance the dazzle of your stunning new accessory.
Pretty in pink
If you like all things girly, and your guy, knowing you as well as he does, decided to splurge for a pink diamond, then you'll definitely want to help it pop. By far the best shade to don with a pink ring is a buttery yellow hue. It's subtle, a bit warm, and has an amazing sheen that will complement a blush-based sparkler.
Classy like Kate
The world stopped in November of 2010 when Prince William announced he had proposed to Kate Middleton. Though their love was on display, it was Kate's gorgeous sapphire and diamond ring, originally worn by William's late mother, Princess Diana, which garnered the most attention. If your guy splurged for a similar style, you'll want to accentuate the shade with a more neutral manicure. This way the bold blue hue will truly shine.
Rose gold glamour
Rose gold has been a staple in fashion for a while now, making a chic diamond ring with a rose gold band totally acceptable. If you've gone a bit more non-traditional, the best nail polish to use is Careless Whisper by Deborah Lippmann. This light pink hue with shimmering gold undertones will help draw positive attention to the ring.
This way, even if you don't have the enormous bauble that Ryan Reynolds gave to Blake Lively, you'll still feel like a star.
Yellow yellow, kiss a fellow
Yellow engagement rings have been growing in popularity thanks in part to a slew of A-list celebs who have baubles of this colour. Stars like Kelly Clarkson, Carrie Underwood, Adele, Rebecca Romijn and Heidi Klum have all donned yellow diamonds. Though some are blingier than others, the bond that ties all of these gorgeous ladies together is their yellow centre stones.
If you've been presented with a stunning stand out piece like these women, the best way to give it more life is to be modest with your nail colour – a light and girly pink is optimal. W
Source: From the files of Ottawa Wedding Magazine.