How To Enjoy Planning Your Wedding – part 2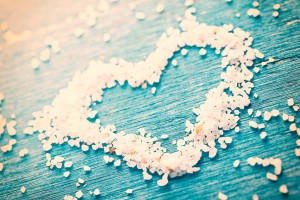 By Marriage Coach, Marian Meade of www.marriagemindedcoaching.com.
As discussed in part 1 of How To Enjoy Planning Your Wedding, the biggest challenge of wedding planning isn't the details- cake, venue, music etc- it's managing the 'people stress' of weddings.
So many brides and grooms have had disappointing and stressful wedding planning 'adventures'.   The good news is that can be avoided with some mindful preparation.
Often, a couple gets engaged and immediately announces it to their families and friends because they are so excited.   In a perfect world, this is a terrific idea.   However, it puts you in danger of inviting feedback- that you didn't ask for and don't want.  Rather than appreciating it, you may feel like you are being told what to do.
Here are some suggestions for handling feedback:
Take it with a grain of salt.  Remember that often the people in your world jump in with their ideas and questions as a way of expressing their enthusiasm.   Rather than feeling pushed and overwhelmed, decide to be grateful that you have people who care about you.
Be prepared.  There's no rush to announce your engagement until you have some details sorted out.   Why not take a few days to savor and relish the experience of being engaged, just the two of you.    Cocoon and talk about how you want your wedding to go.  This gives you the opportunity to get clear about your vision without being influenced by everyone around you.   Talk about the kind of energy you want to create for your special day- love, harmony, joy, fun, friendship and keep those values in mind as you go through your engagement journey.  

Step back if you're getting stressed.  If you've announced your engagement and are feeling overwhelmed, give yourself permission to take a time out.   Let your key people know that you need to regroup so you can make decisions about the wedding together and will get back with them.  Some people may be offended, but that is their decision.  You are not responsible for the feelings of others.  What will be important is how you share your message.  Be honest, lighthearted and clear, and let them know that you realized that there were a number of things you hadn't discussed and are going to do so now in order to make the whole wedding planning process fun and enjoyable- for everyone.
4.       Create a list of questions
How do we want our wedding to feel?
When will we get married?
Where will we get married?
Who do we want to attend?
Who will we choose for our wedding party?
What is our budget?
How many people can we afford to invite?
What sort of vows do we want to make?
Will we get married in a Church?
Will we invite children?
What sorts of things do we forsee our parents wanting?
Can we accommodate them?  If not, what will we do?
Share any sticky situations that may come up.  Does your uncle have a drinking problem?  Do your parents follow through on what they say they are going to do?   Is Mom going to insist that your father (her ex) not attend?
You may not be able to answer all of these questions right away, and you may not agree on all of them, but taking the time to do this exercise helps you to be more conscious of what the issues are and opens you up to solutions.  It also helps you to get clear about what you and your fiancé want for your wedding, rather than being co-opted into someone else's vision.
Honour your key people.  Regroup with your parents and  inner circle .   Share with them your unique vision for your wedding and be open to them sharing their perspectives.  Before meeting with them, remind yourselves that you neither need to agree or disagree with their ideas.   A polite response would be something like, 'we'll keep that in mind' or 'that's something we'll have to discuss together.  As a way to honour your parents, find out from them if there's anything they would like to see happen at your wedding, and see if you might be able to accommodate them in some way.    I recall speaking with a groom to be's parents, who were rather surprised that they weren't even asked if they had any opinions about the wedding.  They were simply given tasks to carry out.  They weren't the type to interfere, but did say that they would have felt valued and respected if they had been asked.
Stay tuned for the next installment of How to Enjoy Planning Your Wedding!
Marriage Coach Marian Meade helps ALL couples to stay in love for a lifetime.  For marriage preparation and relationship coaching, you can find Marian at www.marriagemindedcoaching.com.