Sure you can spray-paint pumpkins teal or fuchsia to match your chosen wedding colours — but you don't have to.
In fact, pumpkins don't have to be part of your fall wedding decor at all. Traditional autumn weddings often featured a lot of shades of orange and rust, along with sunflowers and other natural elements.
But not anymore. You can go the rustic route with barn board, leaves, pinecones and earthy shades or you can choose any style and colour you want, from glam and sophisticated brights to rich Old Master hues to elegant ivory and gold.
Here are some ideas to pique your interest: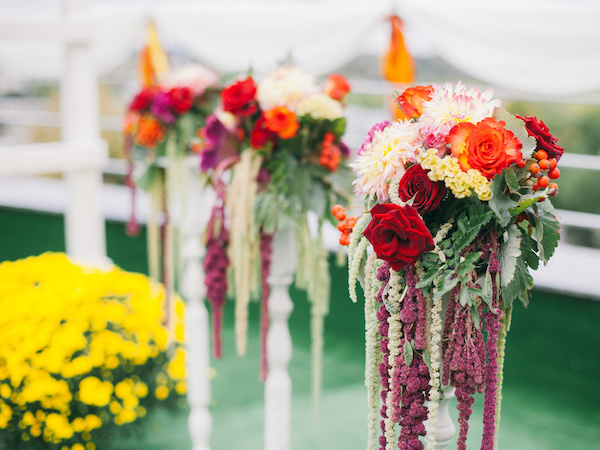 The Bold and the Beautiful
Just because the leaves are falling doesn't mean it's time for subdued tones. Go bright, go bold, go beautiful. Your wedding can absolutely dazzle, whatever month you choose to hold it.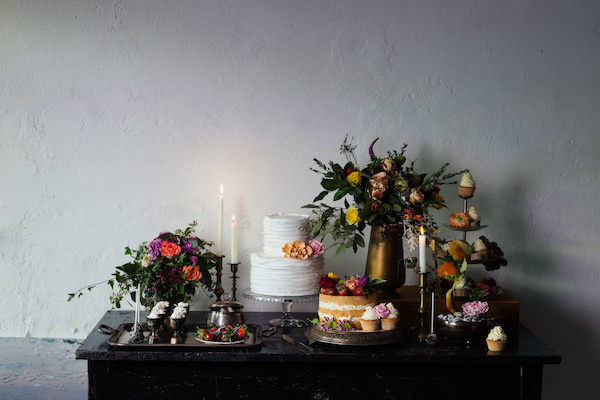 Say Yes to Drama
Choose dark surfaces and rich patinas along with florals and colours that bring to mind the brooding beauty of the Dutch masters. If the day is overcast? Even better. It will only add to the striking style.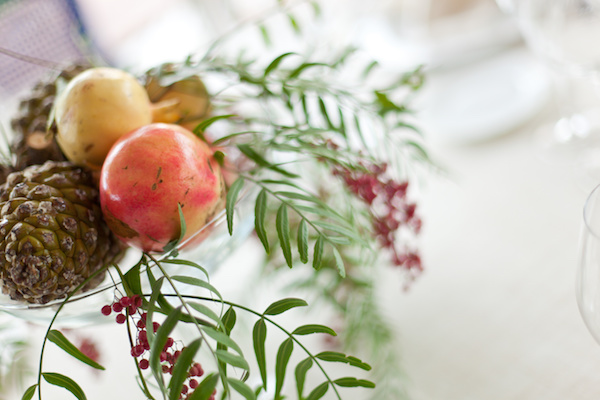 Spare and Elegant
While the season is known for its abundance and bounty, it doesn't mean you have to go overboard in the style and decor departments. Not at all. Sometimes less is, indeed, best.
You can usual familiar, seasonal accents, such as apples, pears, berries and pinecones, but use them in combination with other elements, such as tall, crystal cake plates or sleek, steel-trimmed lanterns for a pared down, jazzed up look. You can spray them in clear lacquer, too, for extra pizzazz and sparkle.
Use the light, the setting, the venue and your personal preferences to dictate the look you create for your party.