By Rev. Alan Viau
Planning your wedding can be overwhelming. Attending a wedding show can seem daunting with all the vendor booths lined up. Where do you start? This guide can help you prioritize who you visit at the Fall 2014 Ottawa Wedding Show.
Your wedding is an exciting adventure for both of you. I've observed that no matter how long a couple has been together or what age they are – a wedding generates excitement.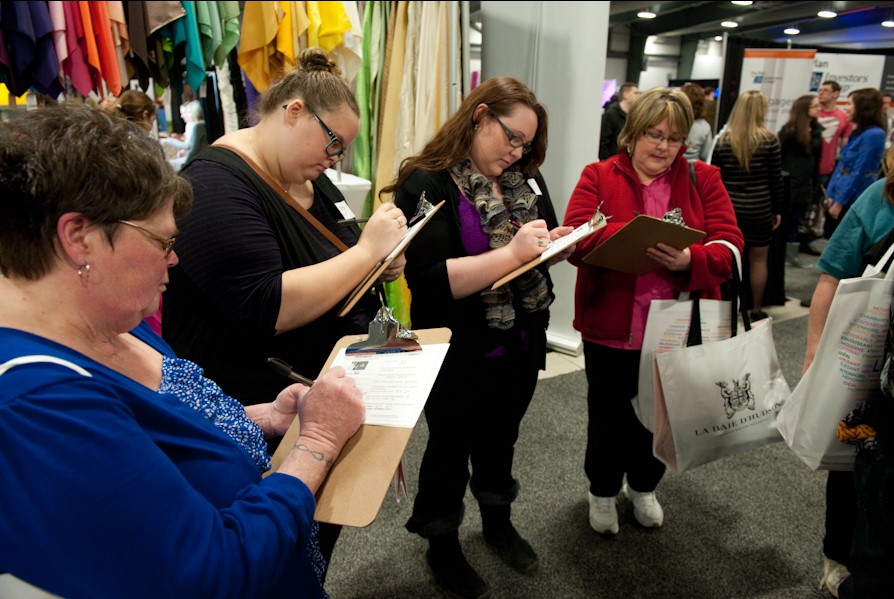 Courtesy Ottawa Wedding Show
You want to plan out the main parts of your event early so that you can secure the best vendors for your day. Some items on your list of "To Do's" need to be done first while others can wait til closer to the date. You can prioritize the order of what needs to be selected. Having such a list at a wedding show can help you navigate which vendor booths you want to visit.
There is no rule that says you need to start at one end and make your way through all the aisles in order. I suggest picking your top three items you need to decide upon and see all those vendors in those categories all at once. Once you finished a category, then take some time to make a few notes on what you found with each one for follow-up.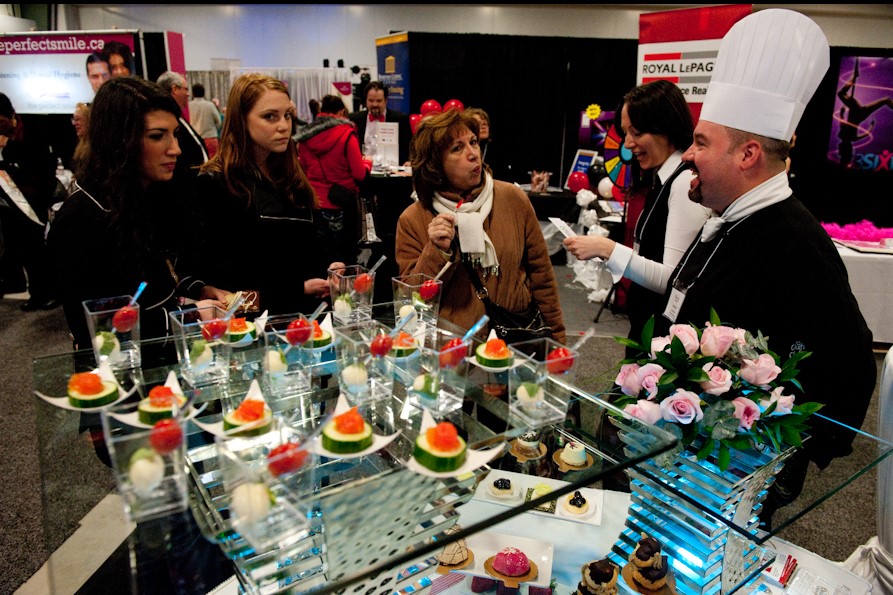 Courtesy Ottawa Wedding Show
In order of importance, here is the top 10 list of the vendors you need to secure early:
1- Wedding Planner: I recommend a wedding planner. You can choose a full service or a day-of. They will take care of the details for you so that you can relax and enjoy your day.
2- Ceremony and reception venues: These book up early and far ahead. The most popular days is Saturday from Victoria Day to Thanksgiving.
3- Officiant/ Minister/ Celebrant: Just to give you an idea, I am currently booking into October 2015.
4- Caterer: If your venue does not come with food, you need to decide on this quickly as well.
5- Photographer: I recommend hiring a professional photographer who specializes in weddings. They know when the "special" moments happen and can capture the love.
6- Entertainment: Whether this is a DJ, band or musical ensemble, they are essential to your event.
7- Wedding attire: Many brides run out and start wedding dress shopping immediately – as you can see – I placed it down the list. This is one item you can and should take your time in choosing.
8- Florist: Flowers are a classic romantic touch. I love them. No other event is distinguished by flowers except a wedding. Go for it.
9- Cake: There are many options now besides the classic tiered cake. Another thing you can take your time and enjoy choosing.
10- Hairstyle/Make-up/Manicure/Dentist: They make you beautiful and are important to consider well
There are some other bonus items you need to consider during this time.
Transportation for the day; will you be using a limo to move from site to site?
Rentals; will you be needing to obtain a tent, dinnerware, tables & chairs?
Invitations; Although there are many do-it-yourself kits, there are many more really attractive options
Jewelry; You many need some accessories and get your rings sized and polished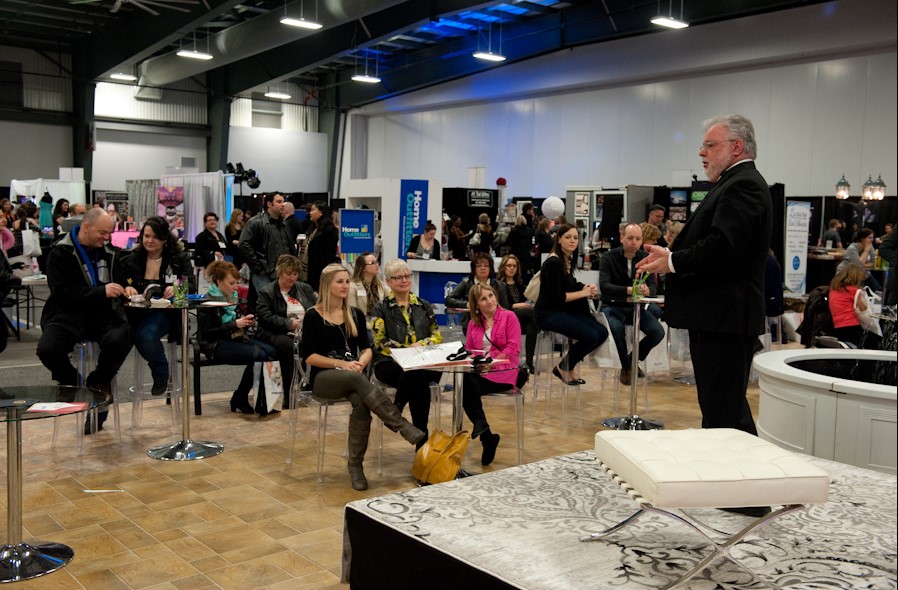 Courtesy Ottawa Wedding Show