By: Rev. Alan Viau
It is no secret. For many brides it's all about the dress. No matter the budget, every bride wants to wear her fairy-tale gown as she glides down the aisle.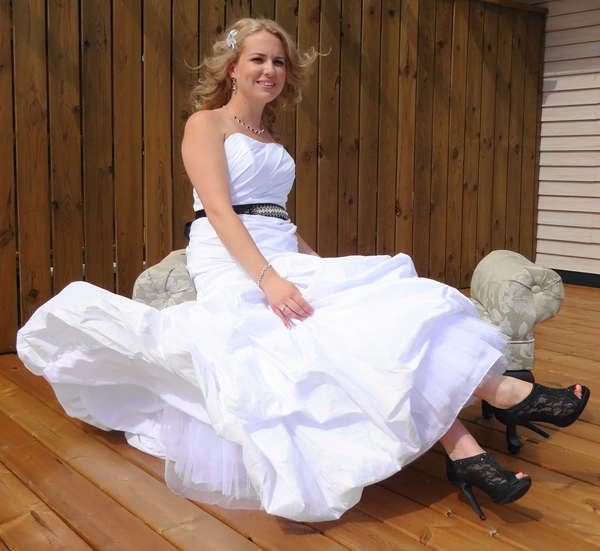 Styles evolve over the years, but the hunt for the right dress never changes. It is fascinating to look back at past styles and see how they fit into the societal context of the day.  It gives us insight as to why we see the current fashions.  It was a discussion with my costume designer wife that spurred me to look at some of the most famous bridal gowns from the 1930s to the 1980s.
The evolution of the wedding dress by decade:
1930s
Simple silhouettes and silk were in. Americans rejected extravagant styles during the Depression, opting for wear-again dresses within their budget. But brides still fantasized about the lavish gowns featured on stars like Claudette Colbert in movie weddings.
1940s
Long sleeves and lace made a comeback. With limited resources during World War II, many women used rayon satins for their gowns instead of silk. Wartime conservation also forced many to shorten their trains and ditch the traditional veil.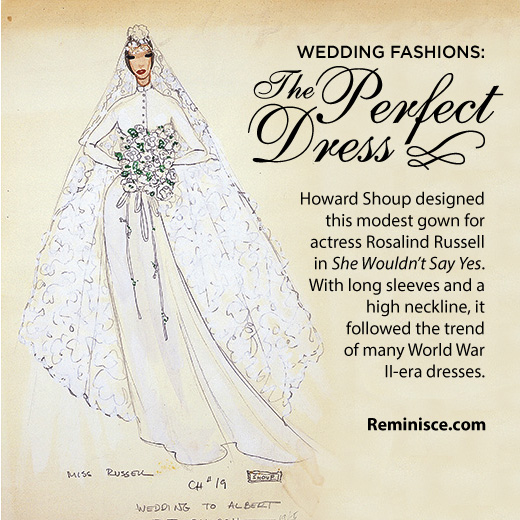 1950s
Sweetheart necklines and full skirts swept sales. As brides begged for copies of Elizabeth Taylor's dress in Father of the Bride, retailers met the demand. Others chose simpler ballerina styles with tulle skirts and scoop necklines.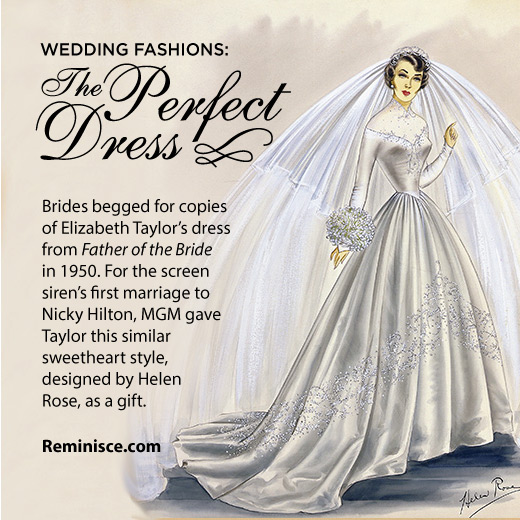 1960s
Higher waists and shorter hemlines hit the scene. Many women preferred simple shift dresses to fuller styles, while others maintained silhouettes from the late '50s. Some brides scrapped the gown altogether, wearing pants or peasant dresses.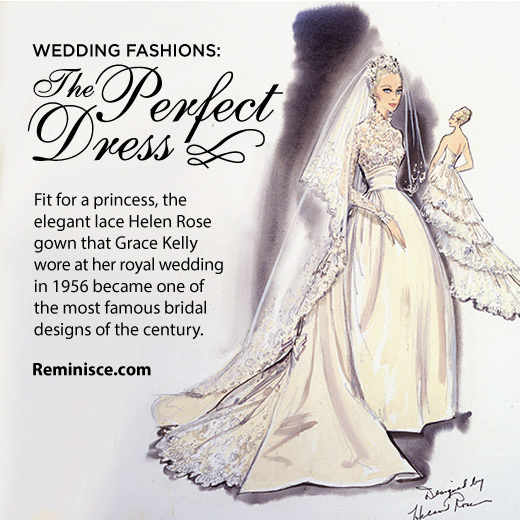 1970s
Flowery frocks and ruffled revivals made statements. Hippie-inspired fashions remained popular early in the decade before more formal gowns returned to glory. Brides channeled styles of the 1930s and '40s and embraced designs with embroidery.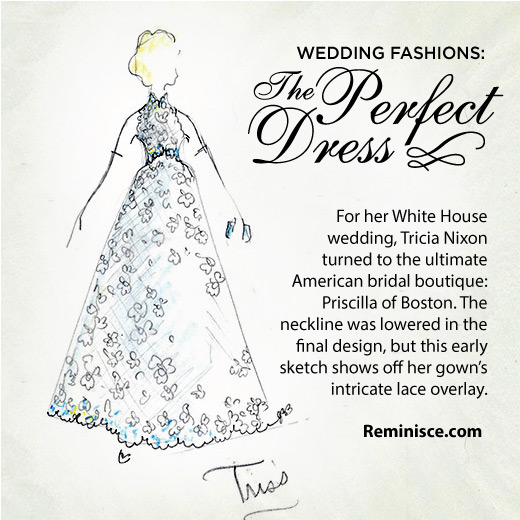 1980s
Lace frills and puffed sleeves came back into style. Princess Diana's fairy-tale gown inspired brides around the globe, bringing dramatic trains back in vogue. To top off the romantic look, some women went back to an old favorite, the full-length veil.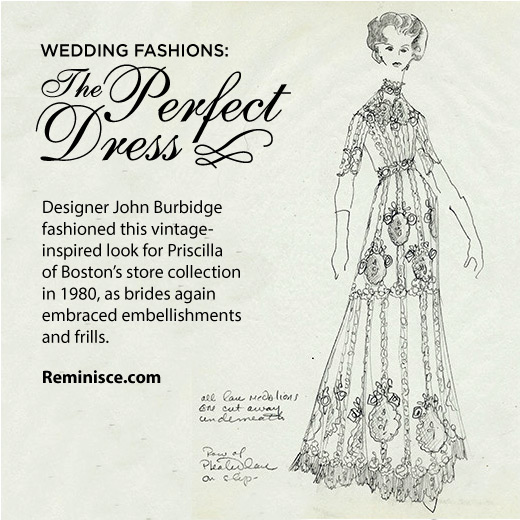 Prints are posted by permission from http://www.reminisce.com/. For more fun-to-read features inspired by the 30s, 40s, 50s, 60s, early 70s and beyond, check out the website or download digital editions for the Nook, Kindle or Google Play & Android.or download digital editions for the Nook, Kindle or Google Play & Android.