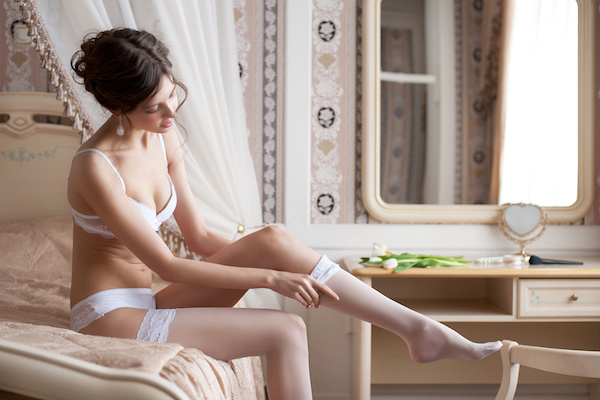 Get fitted
Always get fitted, as more than 75 per cent of women wear the wrong size. Wearing the correct size can work wonders for your posture and silhouette.
Build a foundation
The key to good shapewear is to create a smooth and invisible foundation that also gives you great support.
Experiment
Try different shapes and styles until you're completely happy and are certain you've found the perfect base for your dress.
Comfort is key
Whatever wedding lingerie you choose, make sure it feels like a second skin – no tugging, nipping or rubbing allowed!
Opt for nude
Always go for nude or flesh colours under your gown, so it's completely invisible.
Be practical
Make your wedding night one to remember by changing into something seductive later on! W
Source: From Ottawa Wedding Magazine files.