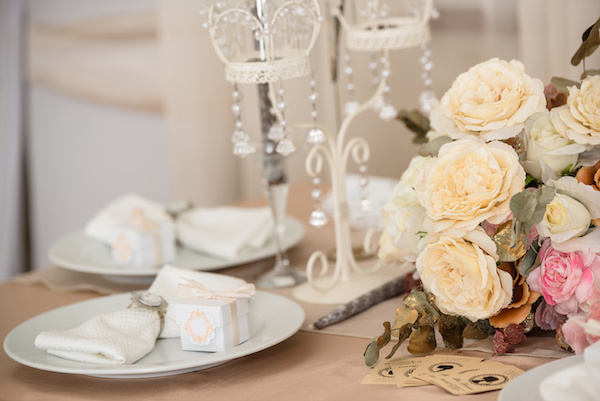 Planning a wedding or a similar large-scale event is extremely taxing, and it can be a difficult feat to pull off without draining your bank account. Fortunately, several volunteer-run, non-profit organizations in the Ottawa area are committed to providing well-priced wedding venues without sacrificing the quality of more expensive locations. Below are four Ottawa-based locations available for event rental this summer for less than 600 dollars.
The City View Curling Club is an accommodating and elegant space to host an event of up to 150 guests. The members that make up this club are dedicated to maintaining a comfortable and attractive atmosphere suitable to your event's needs. Their fully air-conditioned venue features a thoroughly stocked bar and kitchen furnished with all of the appropriate appliances. It is located on Capilano Drive just off of Merivale road, and is fully wheelchair accessible with sufficient space for parking. The rental price includes usage of the hall, a PA system, usage of the kitchen and bar and a bartender for 4 hours. Catering is not provided but the club is able to recommend catering companies that they know to be capable. More information about the venue such as pictures, contact information and pricing can be found at the Curling Club's website: cityviewcurling.ca.
Like the City View Curling Club, the Rideau Curling Club–located in downtown Ottawa–is masterfully able to convert their space into a sophisticated wedding venue when they are not on the ice. They have two halls available for rental, both equipped with air-conditioning, bars and full bar service with a maximum capacity of 125 guests seated or 200 standing—but less if you choose to use their round tables instead of the rectangular ones. The club is able to provide a very palatable catering service; their menu can be found on their website. The main level of the hall can easily be converted into a chapel-style setting to accommodate those who wish to have their service in the same location as their reception. One or both halls are available for rental, and for an added cost the curling club will even set up the hall for you. Pricing is calculated based on which of their amenities you wish to use for your event. Details for pricing and other information are listed on their website at rideaucurlingclub.com.
The Cumberland Lions Club is a non-profit establishment that is experienced at providing dependable and professional hall rental service. Their venue is situated in the heart of the Cumberland village, and it is capable of comfortably accommodating 150 people standing and 120 sitting. Like the others, this venue features a completely operational bar and kitchen, with Lions Club members available to bartend the event. Also like the others, the Cumberland Lions Club is accessible by wheelchair, has adequate space for parking, and provides the necessary tables and chairs to seat your guests. More information and pictures can be found on their website at cumberlandlions.ca.
Lastly is the Kanata Legion Branch 638, located in Kanata North's Technology Park, which holds up to 125 people sitting and up to 200 standing. Like the Rideau Curling Club, they provide a choice of using either round tables or rectangular ones. Parking is free and easily accessible, and the building is wheelchair accessible. Their volunteer staff strives to meet and exceed your expectations at reasonable prices. Consult their website for photos and for general information: kanatabr638.ca.
The generous prices and attractive environments offered by these venues mean that they are in high demand, so try to book your event well in advance. They are operated by friendly and dedicated volunteers who will go beyond your expectations to make your event as memorable as it should be.